Posted in SHOFT on Monday 20th June 2011 at 10:06pm
---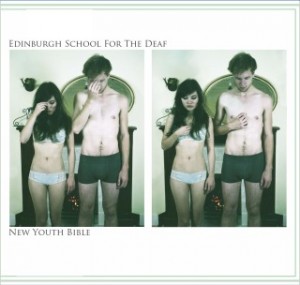 Having returned to attempts to express myself about music after a very long break, I'm sometimes alarmed how easy it is to slip into old, tired cliches with surprisingly little effort. It's particularly worrying because I don't really read much mainstream music critique these days, and certainly the days of waiting feverishly to see who the NME were beknighting are long since passed. However, one enduring and much misunderstood term which I've always desperately wanted to see realigned is that of 'pop music'. Somewhere between the excitement of the sixties and the moribund present day it's come to mean "disposable and universally saleable" rather than carrying any of it's former sense of accessibility or ingenuity. Whilst 2011 has borne all kinds of musical riches to date, it's yet to produce a fantastic pop record - the kind of record which hooks its barbs instantly into the skin and refuses to let go, which merits end-to-end listens on infinite repeat, and which delivers snatches of tunes which wedge themselves into your brain to rear up unannounced later. Whilst it might not be an immediately obvious place to start the search, strangely this album might just be what I've been looking for. Over the next 37 minutes or so, pop is pulled apart, carefully examined and put back together in a slightly off-kilter, but always frighteningly clever and disturbingly noisy way.
Somehow emerging from Ashley and Grant Campbell's previous band St Jude's Infirmary, Edinburgh School for the Deaf appear to have gone through a stage of being known as Deserters Deserve Death before settling into their current incarnation. This band delights in two distinctive and varied voices in Ashley Campbell and Kieran Naughton alongside the ability to select from both a broad, colourful palette of styles and an awe-inspiring, thunderous racket when required. It's also pretty clear that Edinburgh School for the Deaf don't care too much for being restricted by modern genre politics and are happy to play with the idea that being loud, messy and noisy can sit happily alongside more delicate, literary and considered work. So it's with a squall of distant feedback and a fanfare of overdriven guitar that "Of Scottish Blood And Sympathies" is unceremoniously announced. Things soon resolve into a gentle strum, with Ashley's voice delivering strange, devotional lyrics. Then things simply erupt - martial drums and guitar so loud it seeps into every corner of the mix. Clocking in at a little over seven minutes, this is hardly the snappy punk blast I'd been led to expect - but as layers of guitar add a strangely shoegazey texture to things, it just gets bigger and bigger. It's a strangely fitting opening chapter to a record full of surprises, and not nearly as easily pigeonholed as perhaps you'd expect. There's more of this gloriously hazy, discordant noise on "Eleven Kinds of Loneliness" but this time it's coupled to a gorgeous sweep of a pop melody with swooning, breathy vocals. It's short, almost to the point of incompleteness in a sense - but I can instantly forgive this as it collapses into the storm of "Thirteen Holy Crowns". A relentless distorted and driving bassline is slung beneath a serrated guitar melody and Kieron's eerie baritone vocals. I can only apologise in advance for describing the combined effect as Joy Division providing the theme tune for a Gerry Anderson TV show while Black Sabbath jam next door. The result is blistering, ear-splitting and very, very effective indeed. In fact I'm going to pop the track down below, and I'd urge you to listen before you castigate me for that painful description!
Once again Edinburgh School for the Deaf manage a chameleon-like change of skin for "All Hands Lost" which introduces a warped country-pop element to proceedings. Whilst I bang on endlessly about avoiding comparisons I've done incredibly badly so far - so I'll unashamedly express my sheer joy at hearing the wonderful and long-forgotten Renderers buried in here. Ashley's voice mutates once again, behind an explosion of distorted guitars. Not the first time, the off-kilter noisy pop music of New Zealand springs to mind when listening to "New Youth Bible", and "Lonely Hearts Beat As One" revisits this territory later albeit with a more abrasive, fuzzed-up edge. "Love is Terminal" stutters into life like Beat Happening with a heartbeat of primal drums, but ultimately owes more to New York than Olympia. It's infectious and captivating - and it's nearly impossible not to howl along with this urgent, punky mid-album squall. And who couldn't love a song which pauses it's relentless rant to announce "chorus!"? Stepping down a gear in the sonic stakes but edging up the social satire dangerously, "My Name Is Scotland And I'm An Alcoholic" introduces a discordant violin and a quietly intoned spoken-word over a gently strummed acoustic guitar, but even this most delicate of openings builds eventually into a wall of noise. After this curious interlude, huge Motown drums and spluttering, angry guitars herald a return to the mission of de-constructing pop music song by heartbreaking song. "The Memory of Wounds" has a menacing hint of Joan Jett and The Blackhearts meeting The Jesus and Mary Chain, as the ever-versatile Ashley becomes a coolly disinterested rock goddess for the duration of this number. Closing track "." - and yes, that's just a dot between those quotes - is a closely observed study in guitar, glockenspiel and violin. A fragile melody supports an aching, melodramatic lyric and in any other circumstances, closing an album like "New Youth Bible" in such an understated way might not work. But, perhaps unsurprisingly now, Edinburgh School for the Deaf pull it off amazingly well.
Sometimes, its all too easy to throw around terms like 'pop music' without the tiniest hint of irony - and I'm very much guilty of that at times. But I'm also sure that my idea of pop music is somewhat distant from the unchallenging, underwear-flinging variety favoured by the over-excited hordes of hormonal Take That fans I encountered on the train last week heading for the stadia of southern England. So perhaps when I speak of pop I'm talking about immediacy, brevity and an ear for melodies which embed themselves into your memory the second you hear them? Sometimes Edinburgh School for the Deaf are all of these things. Sometimes they staunchly refuse be any of them at all. But "New Youth Bible" is a succinct, targeted blast of a record which establishes them as one of the most exciting bands I've heard in a long while. It's also an intelligent, broad and ambitious listen delivered entirely on the band's own terms. However, I maintain it's easy to forget there is a brilliant pop record somewhere in here, which is sometimes hidden behind the walls of feedback and beautifully impenetrable noise you'll crash through while exploring. The journey is definitely worth the effort.
"New Youth Bible" is out now on Bubblegum Records.

Edinburgh School for the Deaf - Thirteen Holy Crowns

Posted in SHOFT on Friday 17th June 2011 at 6:06am
---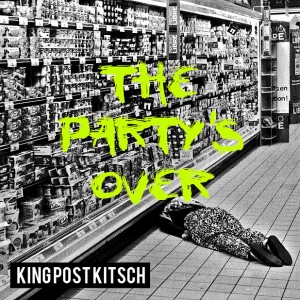 I realise I'm a bit late to this particular party, partly because while I might be listening repeatedly to something, I don't always feel I've got the audacity to write about it. Indeed it's unusual that I cover two releases by an artist in quick succession - because I figure that anyone who reads this with any regularity will probably get pretty bored with my enthusiasm rather quickly! However, this album has bucked the trend somewhat - partly because it's so impossible to pin down on a quick listen or two, and certainly because it's often so different to the EP I recently wrote about. To recap on the basic premise - King Post Kitsch is Charlie Ward, a producer, multi-instrumentalist and songwriter of not inconsiderable talent. Oddly, given the man's day job there is a conscious effort not to over-produce the music on this album - songs are left to fuzz out into sudden and inconclusive endings, and the hisses and crackles of real instruments and snatches of studio conversation fill the few moments of silence here. Wrapped in a cover which could be grisly urban reportage, or might just be someone searching for a lost pound coin - this varied and intriguing debut is just as hard to pin down at first.
After the opening stomp through "Portland St. Pt.2" and the fuzzy anthem which fronted the recent "Don't Touch My Fucking Honeytone" EP have been despatched, "The Werewolf Hop" starts with a sinister near-whisper before evolving into a swaggering, cranky horror film soundtrack, and ends with cheeky stabs of organ and loping, simian bass playing. In between it's joyous and fairly absurd at times, but it's also huge fun to listen to - and likely for the artist to play too. Buried somewhere in here is the manifesto for the entire record - "I don't need a reason/it just makes me happy" - which signals the inclusion of such a bewildering array of influences and reference points that recording them here would be futile. People tend to recommend that I listen to things they perceive as 'folky sounding stuff' which has always amused me given the breadth of my tastes and my allergy to a fair amount of folk music, but oddly it was this route that initially led me to King Post Kitsch. It took me a little while to figure out some of the earlier work I heard because it didn't fit the description at all, but here the more introspective, acoustic side of Charlie's output is reflected too - not least in "The New Gang" which is indeed gentle, glockenspiel propelled folk with nimble guitar picking and high, dreamy vocals. Also in this vein is the next single from the record "Fante's Last Stand", which is delicate and fragile - initially a world away from the fuzzy, scuzzy depths that King Post Kitsch sink to elsewhere on the album - but even this succumbs to a glorious squall of noise and filth towards the end.
There are probably never going to be enough songs about urban paranoia, but "Walking on Eggshells" is going to be a contender for one of the finest. An air of carefree, swinging 1960's London permeates the song with it's "ba-ba-ba" chorus and joyously heavy-handed Dave Clarke Five drumming. But the sinister lyric is buried in such unashamed guitar pop that it's not immediately evident quite how tense the mood of the song becomes. Perhaps to temper this edge there is room for some sparkly, nervy indie pop next in the form of "You Talk Too Much". It's chugging guitars and soaring choruses could be regarded as fairly conservative by the rest of the album's standards, but even this manages to surprise and confound, with a garage band guitar solo tucked somewhere inside just to keep us on our toes. The whole track bursts with enough enthusiasm and drive to fill an entire album of a lesser artist's material. Surprisingly quickly, things draw to a close with the melancholy organ throb of "Closing Time" which seems to be a tale of the last moments of drinking-up time in a bar - and somewhere here I begin to realise just how many ideas have been road-tested in this fairly concise album, and just how many of them have landed pretty much as intended. That's no mean feat at all.
King Post Kitsch had a life before being snapped up by Song, By Toad Records and that is reflected here in a number of tracks which have appeared on download-only EP releases previously. However, despite the patchwork of styles and tempos and the stitching together of new with older material, this forms a remarkably coherent and hugely satisfying album. The high points for me occur when King Post Kitsch heads full tilt into a fuzz of noise which hides a nugget of neatly concealed pop joy. There are countless moments like this - and for that reason alone this album is a compelling listen.
You can get hold of "The Party's Over" on CD from Song, By Toad, or as a digital download from iTunes or Amazon.

King Post Kitsch - You Talk Too Much

Posted in SHOFT on Sunday 12th June 2011 at 5:06pm
---
As is often the case with new music, my first listen to this long awaited album is on a train. This time though, despite the threat of summer arriving earlier in the week, I'm travelling under brooding, leaden skies. It's a bitter morning in more ways than one, and somehow once again the right music finds me just when I need it. In this case music that is capable of indulging my glowering bad temper, but also of lifting the spirits and inspiring action. Song Of Return are assembled from a fairly high quality kit of parts - based initially around the feted but now defunct electro outfit Union Of Knives, members of several other notable acts feature including perhaps surprisingly Louis Abbott of Admiral Fallow. This range of talent makes "Limits" a varied, ambitious and ultimately dazzling collection of music which explores both highs and lows
I'm struck initially by "Shackles" which I remember from a demo which has been knocking around on my iPod for a while. It occurred to me back then that it was almost perfect - and that any band that had recorded demos which sounded this complete was going to be pretty special. Sensibly, little has changed here - an aching, sweeping vocal is supported by guitar riffs which pile onto each other, ratcheting up the levels of noise further and further until things finally soar impossibly. It's an expansive, breathtaking piece of work, which showcases Song Of Return's ability to build music in a theatrical sense - providing a backdrop, setting a stage and then finally letting the action begin. This approach, whilst well-tested by a host of acts around currently, never gets tired in this case because Song Of Return do it incredibly well - without fuss, pomp or self-importance in any sense.
Next, there is a jagged electronic pulse at the core of "Concentric" - it's a stuttering, nagging song, with a wall of noise slipping in and out of focus which has a strangely orchestral quality. Joined by what sounds like a choir of children, the main vocal is edged into the background, leaving the wash of noise and disembodied voices to push the song to it's quiet, electronic ending. Biology was always my least favourite subject at school, and initially the title of "Story of a Cell" makes me think of interminable afternoons watching a Science teacher being ritually humiliated by a class pointing at pictures of the human reproductive system. However as "Concentric" quietly ebbs into the dirty, distorted bassline which slinks through this track, the cry "if I am singular how can I rebel?" strikes a chord. It's all working towards a chorus buried in duelling squealing guitars while the vocal insists 'you choose to let your ship go under now' as the song disintegrates, with practically only the drums remaining.
"One Million Hertz" opens via a gentler, understated entrance with a low murmured voice which intones an apocalyptic but weirdly optimistic lyric. The music is little more than a distant drone, except for a repeated piano refrain and sweeps of distant guitar. As the vocals soar, the composition starts to disassemble until there is little more than the voices remaining until "Anniversary" arrives via low, melancholy piano melodies, with a wash of guitar noise and distant distorted vocals. The urgency increases and echoing beats enter the growing maelstrom, but unusually it's the deep, darkening piano which heralds the explosion and not the all-too-easy big guitar ending this time. But when it lands, it's utterly massive as the bass performs somersaults beneath everything. Listening to this on headphones is a staggering, draining and emotional experience. But the album reaches its pinnacle for me on "Trajectory". Starting with a drone of organ and a desperate and insistent vocal, it builds through layers of throbbing bass and pulsing drums until it reaches a point where it's capable of spinning off with its own momentum. The first time I listened to it, again on a train but under sunnier skies this time, it all clicked strangely into place with its refrain of "I'm on a course/and the track is set/and it's leading me way out of my depth". I'm not sure how sensible it is making life-changing decisions based on the chance hearing of music at just the right moment - no doubt I'll write here and let you know how that pans out...
In a year of impressive and inventive records, "Limits" already stands out as something very special - cinematic and ambitious like few albums of this nature, sometimes punishingly loud, but also often dark and oblique - this album is open to endless re-interpretation. Capable of seismic noise alongside lighter, more delicate touches Song Of Return have stumbled across a formula which has eluded a whole slew of acts which have gone before. While the music of a lot of bands which attempt to produce wide-angle, epic and expansive rock gets misappropriated to clumsily soundtrack 'goal of the month', it's going to be tricky to do this with something as layered, intelligent and occasionally brutal as this.
Both physical CD copies and downloads of "Limits" are available at Bandcamp. You can also find it on iTunes.

Song Of Return - Shackles

Posted in SHOFT on Thursday 9th June 2011 at 10:06pm
---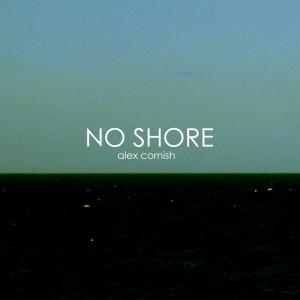 It's a difficult question for the musician at the grass roots, and one probably best avoided much of the time: am I in this for credibility or success? It would be interesting to speak to some of today's giants who set out as bratty NME-bothering nobodies and now stalk stadiums, and to ask at what point the motivation flipped for them - if indeed they feel it ever did? It's always going to be an uncomfortable concept though, and I suspect that sneering claims of authenticity and credibility will always be held over people who are making it work in the business. So I said some fairly dismissive things about Alex Cornish once - I don't think I sneered but I did imply perhaps that he was less than sincere about what he did. But on "No Shore", Alex's third album, there is enough genuine sincerity evident to keep the entire music business afloat just a little while longer while us cynical bloggers get over ourselves. And if it's authenticity that we're really seeking, it's worth noting that Alex records the majority of this work at his home in Dunbar. Aside from some technical wizardry and instrumentation which isn't readily knocking around the house, he also appears to plays the majority of the instruments on the album. There's no shortage of songwriting craft on show here, and anyone who doubts the commitment or the talent here needs only to watch the recent Song, By Toad house gig where Alex performed a remarkable set with a string quartet in an Edinburgh living room. If Alex Cornish is in any business, it's the business of making sure the world gets to hear his songs, and I'm sure that's ultimately the reason every musician does this isn't it?
As if to prove this point, "Rely" sweeps in with a touch of the epic. Ushered in by pensive drums and piano, soon the sparingly used and never overbearing brass section begins to shimmer around the song, returning to give the ending a touch of New Orleans. On both this and the initial "Storm To Pass" Alex's vocal delivery in this rich, dark musical setting immediately reminds me of Mark Eitzel - he sounds almost defeated, but then stretches to reach near impossible notes. There is something utterly compelling to me in listening to an artist striving to deliver a song like this, and any pre-conceptions I had about this record already begin to crumble. Next, piano, reverb soaked vocals and a delicately plucked guitar outline the plan for "Open Your Eyes". This is a tune, and particularly a storming chorus which any of those huge stadium monsters would kill to get their hamfisted mits on, but in Alex's hands it remains a personal and simple effort - heartfelt, on a human scale, and never straying even close to the dangerous territory of self-importance.
There are however a couple of points on "No Shore" where I lose track of things a little in the dizzying array of musical riches on offer, and despite a promising cascade of piano at the outset, "Skyline of Paris" perhaps isn't so engaging and disappears into the background as a result. But the mood is restored by "Keep Focus" which adds a shuffling beat to an expansive ballad, driven by an insistent piano line and shored up with dramatic strings. It's clear by this point on the record that Alex Cornish has mastered the art of writing melodies which linger in memory long after the song has finished - and there are points in my day when I find myself re-running the hooks from "No Shore" in my head. This has to be some sort of mark of the success of any collection of popular music. Adding weight to this theory, "Always A Way" introduces a touch of radio-friendly country to the proceedings, but despite its evident accessibility and potential to reach all kinds of audiences who probably don't read down-at-heel music blogs like this, it remains one of the most interesting vocal performances on the record. The lyric appeals to me too, an age-old tale of a search for a sense of place, which manages to evoke the damp and blustery east coast of it's origins somehow. This will be a controversial viewpoint I'm sure, but at the outset "Breathe Slow" could be a Meursault song. There is something about it's echoing, sweeping vocals and picked banjo and guitar which suggests a not-so-distant kinship, despite the musical approaches employed being poles apart. The whistling mid-song plays a cruel trick by referencing "Always On My Mind', which gives me a weird but not by any means unappealing mind-picture of Neil Pennycook and Willie Nelson maybe one day sharing a stage.
Whatever this record is, it's far from background music - as the majority of Alex's songs here compete hard for your attention and refuse to let the listener off the hook without even just a little emotional engagement. Music designed to for easy listening depends on as little complexity as possible in order to exist just outside the concious attention of listeners, and this is far from that in the sense that it is layered with beautifully executed instrumentation, and full of engaging hooks and twists. The fact it is delivered with such polish and panache is, in itself significant. After all, there are two ways to approach the DIY ethic - by embracing and delighting in the rough edges, the pops and the crackles and letting the music stand as a document of the process, or of making the best of what is available and producing something which belies its humble origins, beating the big guys at their own game with solid hard work. Both are valid, and I never fail to be amazed at what musicians achieve on their own terms nowadays. But Alex Cornish has selected the latter and doesn't let the resources available to him limit his vision. Maybe after all there is something deeply subversive and ultimately very punk rock indeed about a guy recording in his house reaching the Radio 2 audience? If you love well-executed folk pop, have an ear for a tune and recognise a great voice then its worth giving Alex Cornish your attention. You've nothing to lose except your preconceptions, and plenty to gain. If someone as stubborn and old as I can get over myself fairly publicly, then I'm damn sure you can...
"No Shore" is released on 13th June via Bellevue Records. You can find it on Amazon too.

Alex Cornish - Breathe Slow