There Will Be Fireworks - Harmonium Song
The four track "Because, Because" EP can be purchased from Bandcamp or iTunes.
So Many Animal Calls - Traps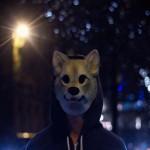 Despite setting out to write about rare examples of the traditional single format in these posts, I find myself straying towards the far more common EP these days, and in the process breaking all of my own rules. I can understand this, and given the relative ease of digital releases it makes abject sense for bands to get as much representative output available as possible. But the single still has a place - the chance to make an announcement, signal a change or just get a couple of songs out there which are too good to hold back. I suspect that final case is the drive here, and it's encouraging to find I finally have some real, old-fashioned singles to consider, including "Traps" by So Many Animal Calls. This band sit in a category of acts which I read about much more than I've actually heard so far, despite being a very well regarded EP into their career. There's always the nagging worry in those cases that the story is more interesting than the music, but it's hugely pleasing when the reverse is true and you realise that the hype is well worth believing.

Lead song "Traps" is a strange collision of the precision, turning-on-a-dime dynamics of post-hardcore and a gorgeously melodic brand of abrasive, intelligent pop which seems deeply unfashionable these days. It's an unlikely mix perhaps, but somehow, fused together they produced a proper old fashioned pop single with strident choruses and blasts of harmonic guitar. It's the kind of thing which has lured me back from my more obscure musical wanderings for years, and which has more often been the preserve of bands across the pond. But Glasgow's So Many Animal Calls seem to have nailed this genre by pure musicianship and hard work, making the band's self-coined 'failpop' tag completely inappropriate. There's nothing slack here - Sean McKenna's vocals are clear and pure, with a seemingly infinite range and a genuine melancholic ache bursting to escape. The whole complicated structure is supported by a superbly tight rhythm section including Ross Coll's liquid bass. As the parts tumble into place, and the song builds through chorus after naggingly memorable chorus, I find myself grinning like an idiot and feeling like reliving my distant youth. Flip side "The Best Way To Be Broken" is a different prospect entirely, but no less well crafted. Kicking off like a soft-rock piano ballad it drips regret and experience far beyond the years of it's ridiculously young creators. A couple of verses in and the solo piano is joined by swooning bass, military drums and chiming guitars which finally explode abrasively into life. It's like the theme tune from Cheers undergoing a genetic mutation before your ears, and once again it's very, very good.

So Many Animal Calls ability to manage the dynamics of a song is remarkable - particularly in the sense that they're not afraid to leave space and silence between their explosions and epic choruses, and they never seem tempted to go for the overblown or overwrought. I can't help but feel this is an early step on a potentially very exciting journey.

"Traps" will be released on 13th February by Overlook Records.

Posted in SHOFT on Monday 9th January 2012 at 10:01am
---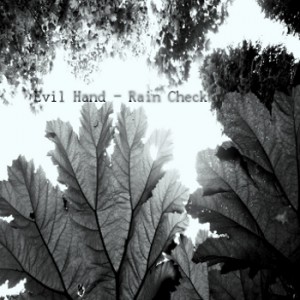 I came very late to Evil Hand's release "Huldra" last year, and regret that I didn't get a chance to write about it's strange atmospherics here until it was much too late. And here again, in these first hungover weeks of the new year when most right-thinking people are still licking the wounds of the first week back at work rather than thinking about new releases, "Rain Check" arrives. There is of course, every danger it could again go undetected too, slipping under the radar while we're all contemplating our waistlines or trying to figure out if the recycling collections will ever get back to normal. But in another sense it couldn't be better timed - the post-festive comedown is never easy, and in these straightened times even less so perhaps. So what is the perfect sound track to this time of year? What lets you wallow in just enough of the winter darkness before lifting you with it's almost absurd optimism? Perhaps Evil Hand has had a damn good go at writing that very record here. Evil Hand is of course Derek Bates - one half of Bottle of Evil who recently graced these pages with their "Inside Looking Out" EP, a record which has only grown in my estimations since first hearing. What is less clear is quite how to describe "Rain Check" - it's either a long EP or a short album. In a sense it doesn't matter because it stands alone as a collection of regret-laced noisy tunes and curious musical experiments, beginning with "A Drop of Sunshine" with distant vocals buried in doomladen guitar chords and a wash of white noise. Next, "Good For Nothing" is a wistful piece with hints of late-sixties guitar pop and traditional folk ballads, like an out-take from a lost Gene Clark album. It's gentle melody and half-whispered vocal shimmer over a backing of hollow electronics and replicated voices, with the whole thing melting beautifully together.
I confess I've never been much of a fan of the Beach Boys, though I've always respected Brian Wilson's songwriting craft above their over-sweetened bubblegum delivery. But by 1971's "Sunflower" the dark heart of the songwriter was beginning to overtake the gleeful harmonies, and "Forever" is a surprisingly gloomy faux-country oddity. Evil Hands's take preserves both the forlorn lead vocal and the gentle melody, but couples it to a tremelo-heavy, note-bendingly joyous musical backdrop. On what I regard as the record's stand-out track "Three Faces", Bates manages to accomplish what My Bloody Valentine have been fruitlessly trying to repeat since 1991 on a tiny fraction of the budget, by fusing skittering beats, washes of effect-laden guitar and a gorgeously delicate tune. As the first vocal section of the song fades into it's own noisy sheen an extended instrumental coda strikes up, building layer on layer of blissful melody and squalling feedback. It's a short, unfocused and confusing piece in some respects - but the simple fact is that it's utterly beguiling. Likewise, the jittering pop squall of "Sonograph" - a dizzying clash of guitars and tweeting electronics, with a low-slung Mary Chain like vocal embedded deep in the mix, and which builds towards a fuzzy, psyched-out ending. The record closes with a couple of more experimental pieces, culminating in the mighty "Iceberg". Clocking in at nearly seven minutes of David Lynch soundtrack style rumblings and washes of sharpened guitar sounds which dissolve into static. Then, perhaps when least expected, the track is invaded by what appears to be the entire 1970s staff of the BBC Radiophonic Workshop. Strange, analogue synthesiser drones which have teleported in from Blake's Seven or Doctor Who sit alongside echoing atmospherics. Played loud, it has a curious effect. I used to it to quell some irritating neighbours to remarkable effect. It's a curiosity rather than an essential part of the EP for sure, but it demonstrates the breadth of Bates' interest, musicianship and vision.
So, another year of my rambling about music kicks off with a release made in such an understated way that it would be easy to miss - it's to my great dismay that it took me so long to find Evil Hand's previous work, and I'd urge you not to commit the same error. This is in parts dreamy and ambient, and in others noisy and challenging - but throughout there is a thread of pop sensibility winding through these songs which I find completely irresistible. Here's to 2012. Happy new year.
Evil Hand's "Rain Check" is available as a free download from Bandcamp, where you can find 2011's "Huldra" album, again absolutely free. More of Derek Bates work can be found via Bottle of Evil.

Evil Hand - Three Faces

Posted in SHOFT on Saturday 24th December 2011 at 8:12pm
---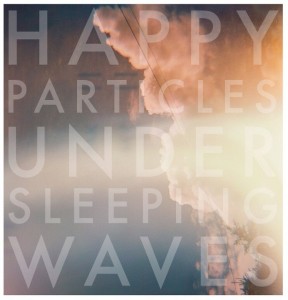 I long ago stopped imagining there was any logic or fairness at work in any part of the music industry. The annual parade of televised desperation urged upon us by Simon Cowell and his band of judges is a case in point. The simple meritocratic ideal that success rewards hard work, genuine ingenuity and technically remarkable music simply doesn't seem to hold true any more. It was with this mildly depressing realisation in mind that I read earlier in the year how Happy Particles were searching in vain for a label in a position to release their debut album "Under Sleeping Waves". This is, after all, a sextet of established musicians of some pedigree. Sharing members with the much vaunted Remember Remember and a host of other bands over the years, there are no shortage of admirers for this almost embarrassingly skilled and rather unique outfit. But, the industry's loss is perhaps our gain as Happy Particles have decided to self-release the album via Bandcamp on Christmas day. I know presents are best when they're a surprise, but it's nice to know you're going to be getting something you'll like...
There's no doubt that "Under Sleeping Waves" is an amateur blogger's dream of a record. Every adjective you've been saving up all year can be dusted off and applied liberally - you can call it crystalline, brittle, even perhaps glacial in places. I'm as guilty as anyone of trotting out these ethereal-sounding superlatives when faced with music I love, but this is genuinely a record it's hard to describe in other terms. In part that's down to Robin Sutherland's spacious and sensitive production, which allows this music room to breathe and grow naturally so the tendency towards the clichéd post-rock quiet/loud/quiet dynamic is resisted. That's not to say this isn't a record of extremes in many ways, particularly Steven Kane's sometimes whisper-like and sometimes soaring falsetto vocal which forms the centrepiece for opening track "Aerials". Drifting in with minimal instrumentation, the voice does almost all of the work here and strangely blurs the lines between the mighty Sigur Rós and "Sophtware Slump"-era Grandaddy. The gentlest of reverberating drones, a hint of sorrow in the simple lyrics. As the song ends on a deliciously gloomy, sudden minor note it's clear this is going to be pretty special. Raising the pace with an insistent, snaking bassline is "Infinite Jet". This song has been doing the rounds in various demo versions for a while, and while I'm familiar with it in principle, it has never quite sounded this good. A tangle of clean, melodic guitar lines, an ecclesiastical organ sound, and those pure vocals echoing high in the mix. Then, suddenly the whole song begins to slow to a heart-stoppingly soporific pace, almost like a clockwork toy winding down. It's a really strange effect, executed perfectly.
"Slowness" thunders in on dry, echoing drum beats before the bell-clear guitars set up a wintry chime. Here Kane's vocal is surrounded by a warming blanket of strings, as the song develops into a scaled-down symphony thanks to the quartet which adorn much of the record. The vocals take a back seat here, letting the strings and the clamour of guitars take the track spinning off to new heights. Things take a more straightforward path on "Offline Contact" which has hints of Mogwai in it's more traditional construction. Standing out here though are some delicate shimmers of guitar, which weave around Gordon Farquhar's solid drum pattern. The song slowly burns away, leaving just the string quartet which soars into the utterly wonderful "Reprise" - a brief interlude of dizzyingly technical playing which provides an introduction for the slow-moving "Come Home All Dead Ones" which picks up pace enough to include a curiously bright and optimistic guitar melody. Against the gentle backdrop of strings, this echoes insistently before ebbing quietly away. And if all this quiet, reflective brilliance is getting a little too much now, "Empty Circle" takes a slightly edgier turn. Starting with a cyclical melody and a stately beat, and visiting some familiar lyrical territory for the record in lines like "she wanted to sleep/in the comfort of sorrow", this is one track which does finally capitalise on the ever threat of explosion - but in true Happy Particles style it's controlled, technically brilliant and movingly epic when the guitars do finally crash into the foreground. Finally "AM Sky (Bleary)" arrives, another familiar tune from it's early demos. A deft guitar line duels with a glockenspiel, while Kane's vocals soar and dance around the minimal tune, reaching near impossible heights. It's probably the most immediately accessible and the closest Happy Particles get to delivering a pop tune on "Under Sleeping Waves", but it's no less fantastic for that. A shimmering gem of a song which hasn't tired from repeated listens to its nascent form over the last year or so.
Having read over what I've written above several times, I'm rather stuck here - wondering if I've done any kind of justice to the sublimely cool, almost Nordic beauty of this record? Equally, I've found myself wondering if my descriptions weren't just a little bit too adjective-laden, and whether I'd broken the very rules I set out at the start? Whatever, the simple bottom line is that this is a multifaceted, intricate and trance-inducing work which shines with a quiet confidence and an inner warmth which is very hard to describe. You need to go and listen to this unearthly, beguiling music to even begin to understand how tricky it is to write about. After all, things born on Christmas day have a historical tendency to go down in legend, and I suspect "Under Sleeping Waves" will be no different in that respect.
You can purchase "Under Sleeping Waves" from Bandcamp from 25th December.

Happy Particles - Empty Circle

Posted in SHOFT on Friday 23rd December 2011 at 7:12pm
---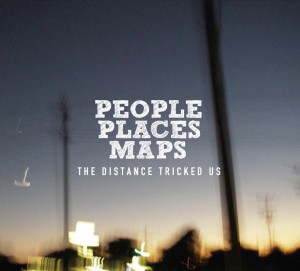 It's a brave band that chooses a name featuring punctuation. Since it seems a fair number of the literate population can't use it properly at the best of times, the ever-present risk of getting missed in the search results because of a stray full-stop or a misplaced comma is always going to be a worry. Indeed, I've seen several attempts at this name scattered around the internet already with varying levels of similarity to the band's preferred version. But that's perhaps a fair indication of where People, Places, Maps are coming from - they do things properly, they don't cut corners and they work damn hard at what they do. But they're not going to get too upset if we don't dot our i's now and then I'm sure. So, having passed comment on their free-to-download EP earlier in the year I'd been looking forward to this release for a while. Then in a pretty typical muddle of work, travel and general senility I completely missed the release and find myself catching up a little later than planned. But here it is at last, the debut album - notably completely shorn of any confusing punctuation on it's stark, atmospherically out-of-focus cover - but still as achingly desperate to convey it's messages as ever.
Opening gambit "Pyromaniac" is strident, urgent pop dotted with explosive squalls of guitar which propel things through plenty of stomach-flipping dynamic shifts, just the way this kind of music should. The rhythm section here - nominally Matt Arnott and Steven Ferguson - is particularly robust, solidly driving the angry initial burst of the album forward as it means to continue. Title track "The Distance Tricked Us" starts with a dizzy swell of melodic guitar lines and develops in an anthemic vein, which also runs through Ryan McGlone's breathlessly eager vocals. This is proper guitar pop music in that long Scottish tradition which links bruised emotions to irresistible swirls of melody. The moody organ-based shimmer of "I Get So Cold I Get Nervous" couples with an acoustic guitar and a lyrical, regret-tinged vocal delivered in a heartfelt Dunfermline vernacular. There is a lightness of touch here that is often missed by bands who use their debut album to attempt to convey all of their ideas in one hit. People, Places, Maps though, show a surprising understatement and manage to focus the songs almost perfectly. Lyrically too, the songs here aren't afraid to tackle sometimes tricky, raw concepts which don't often belong in pop music - illustrated well by dark-edged couplets like "in our advancing years/she needs me to conquer her fears" which hint at difficult times and uneasy thoughts.
Loathe as I am to make gratuitous comparisons, the broader canvas deployed on "The Distance Tricked Us" reminds me of bands like Endor perhaps, who make a virtue out of their multi-instrumental talents without appearing showy or over-egging things. So when, amid the little touches of piano and carefully brief washes of strings, a female vocal foil is introduced on "Bury Your Head" it marks a gentler musical approach which is no less direct and insistent. The album includes a number of the tracks from the debut EP, which I've mentioned before here including the painful ache of "Sarah's Song" which is just as moving and gently emotive now as it was on a first listen. Sitting here among a wider selection of People, Places, Maps work it remains a stand-out and is surely guaranteed to melt the hardest of hearts. "High Regard" is a little more upbeat and delivered on a cinematic scale - adding a piano and some distant string sounds, and working up into a miniature epic with enough rough edges to keep it rooted in real life. The album closes with "Deconstruct the Familiar" which may well serve as the band's manifesto just now with it's opening line of "Although we might start small/we've got big plans on the go". Again the rhythm section urges this song through it's quiet opening into a soaring tangle of guitars.
It's a curious time to be releasing a record, as the end-of-year-lists are already compiled and hitting the blogs, and folks are busy making sure they've namechecked all the right people in their picks for the top next year. It would be easy enough to let a release just now slip entirely through the net perhaps? But where this record stands out and demands attention is in the unashamed attention to writing great tunes, literate lyrics and splicing them into an honest, spirited collection of songs. People, Places, Maps manage endlessly to deploy the neat songwriting trick of elevating commonplace minutiae into significant moments, and capturing them to deliver little shocks of familiarity. So if you find yourself idly browsing for something to spend that iTunes gift voucher on, forget the pick-of-2011 lists and the albums everyone else thinks you should hear and give this a go. I don't think you'll regret it.
"The Distance Tricked Us" is available from iTunes. You can still download the non-album track "Fear of the Modern" for absolutely nothing at Project Rodney.

People, Places, Maps - High Regard