Posted in SHOFT on Sunday 25th September 2011 at 11:09pm
---
It had been a surprising sort of day in all kinds of senses, and having set out for Bristol in the ubiquitous and mundane fashion of catching a slow, lazy sunday afternoon train but ended up completing the journey in a sports car driven by a attractive young woman, I figured anything was possible. As I wandered through a warm, damp Bristol evening to The Cooler I pondered how all my visits here were a little bit unusual and wondered how this evening would work in this odd little venue. After trying to tackle the steep hill of Park Street nonchalantly and not to appear too hopelessly knackered by the time I reached the end of the already growing queue for entry to the venue, I exchanged playful age-related insults with the owner of the venue who stood at the door checking ID. This was a very young audience, which is of course good to see however old it makes me appear. But, there were also a few faces here who I suspected had come expecting a rather sedate evening of charming folk songs, and having had the newly released "Paradise" on fairly constant rotation over the past week, I speculated that they might perhaps not quite get what they wanted from Slow Club tonight. It was going to be an interesting evening...
Sweet Baboo performed in the same three-piece setup which took the stage at Homegame. However, things have been tightened up and honed considerably over the months - not least perhaps because audiences around the country are a little more demanding of support acts than the preaching-to-the-converted exercise of Anstruther. None of this however makes Stephen Black any less nervous as he breathlessly addresses the crowd after completing the opening "The Morse Code For Love Is Beep Beep and Beep Beep and the Binary Code is One One" - a title I'll never get tired of repeating. It's a jagged, bass heavy and full sound which suits the louder numbers, but adjusts surprisingly sensitively to the quiet elements of the set. A romp through "I'm A Dancer" is a crowd pleaser for sure - and it's good to see Sweet Baboo capturing the imagination of the sometimes troublesome Bristol audience. The set meanders around both the album and the more recent "Girl Under A Tree" EP, including a fair selection of more up-tempo numbers. When the band swings into these, it's with a confident, timelessly retro edge. This classic pop is reinforced with a storming cover of Simon and Garfunkel's "Keep The Customer Satisfied". The heads of the more serious folk element of the crowd starts to bob a little here, whilst the youngsters who are almost entirely oblivious to the pedigree have a bit of a dance up the front.
Despite his nervous demeanour, Black is always an engaging frontman to watch - and his urgent stage direction keeps things flowing through a non-stop set which sees the band veer oddly across genres, before alighting on the infectious pop of "Bounce" which the audience seems to take fairly literally. Things come to a close with a more reflective air on "If I Died Would You Remember..." and to be honest I think the band could have happily carried on. Bristol audiences can be terribly unforgiving to support acts at times, but the strange generation-spanning crowd tonight seemed to really enjoy the unpredictable, idiosyncratic world of Sweet Baboo.
I thought that the days when bands strode on stage to epic intro music had long since disappeared, but that's exactly what Slow Club do tonight as the opining bars of "Paradise" thunder around the stage as Charles and Rebecca are joined by two thirds of Sweet Baboo to provide the extra edge which features on songs from the new album. It was an unsurprisingly "Paradise" heavy set tonight, and the backing track soon subsided into the clarion call of "Where I'm Waking" with its swaggering introduction. Any sense that Rebecca's mid-tour lurgy might have prevented her voice from hitting the spot is soon dispelled as she soars and dips around the jagged guitar lines. The band is tight, focused and manages to deliver the new songs alongside subtly reinvented takes on old favourites, as "All Our Most Brilliant Friends" illustrates ably. There is a quiet tension in the older songs too - a bit like the strange creeping unease I sense during David Lynch films. And when Rebecca says they're going to play a couple "...because we'll complain" they deliver faultless, spectrally pared down takes on "Come On Youth" and "I Was Unconscious It Was a Dream".
However it's encouraging to see such a strong response for the new material and personal highlights of the album "Never Look Back" and "Hackney Marsh" both receive a fantastic reception from a crowd either already familiar with the songs or more than willing to be taken along by the occasion. The harmonies on the latter are jaw-droppingly good and the now appeased folksters behind me are spotted swaying gently as Rebecca's voice hits the staggering high notes. Things just keep getting better as Steven Black turns in a surprise saxophone solo, before the band rips into a high-energy take on "Giving Up On Love". There's not a lot of banter, with Rebecca saving her vocal chords for the songs, and Charles' rather shy on-stage presence. Letting his guitar speak makes sense though, and he cranks out some surprisingly chunky, driven playing during the night. Happily there were no awkward yells of "Judas" or other Dylan goes electric moments, and everyone appeared to be won over by the bigger, feistier sound on offer. For a final encore - just when you'd think another old song would seal the deal completely, "Gold Mountain" is unveiled - and it's a revelation. A slow-burning and rather quiet interlude on the album, it is transformed into a swaying, crowd-pleasing epic here tonight.
Slow Club are never a band who take the easy path, and the gamble paid off tonight with relatively new material sitting well with an adoring crowd. So, as I wander off into the weird atmosphere of a Sunday evening with desperate revellers literally falling over themselves to get the last ounce of fun out of their weekend, I'm struck by how both of these bands manage that curious trick of getting the audience on side almost effortlessly. As you see these folks singing their hearts out on stage, it's impossible not to want them to succeed.

Posted in SHOFT on Thursday 22nd September 2011 at 9:09pm
---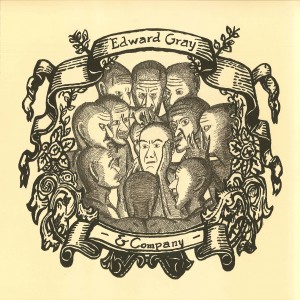 Having suffered a fairly catastrophic computer situation here last weekend, I've had incredibly limited time to listen to music lately and an even more limited range of things to easily play. In the midst of this frustrating, tiresome and starkly tuneless week I received Edward Gray's album. It would have been easy to overlook it in the mess of things to fix and missed deadlines to catch up on, but instead I found myself returning to it again and again. Perhaps because, despite coming late to his music I feel a strange kinship with Edward Gray. For starters "The Old Bending River" is his first release for five years and having spent much of that same period wondering if I was ever really going to get excited about music again, it's easy to draw a parallel with his time in the wilderness. Starting in around 1989, making music largely never far from his Iowa City home, there is a sense of quiet industry against the odds of fierce self-critique here which appeals to me too. The singer-songwriter and self-styled noisician's wayward, outsider spirit is amply illustrated here over the course of eight simply constructed, often humbly short but surprisingly hard-edged compositions.
Opening with "Chafe", Gray's voice is immediately striking. A warm, low burr which draws instant and probably tiresome parallels with Bill Callahan - but Gray manages to be at once more playful and less affected somehow, delivering these curious lyrics with a hint of humour - often of the self-deprecating variety - and a frankness which is incredibly appealing. On occasion, when faced with an impending chorus, Gray manages to soar to cracked, lonesome highs more akin to Mark Eitzel. This voice is allied to a delicate, understated backdrop which marries a swaggering rhythm section to a gentle country backing with beautifully deft licks of pedal steel. Next up "Samson" is a markedly stranger affair, a countrified polka full of lyrical drama. As the tension ramps up towards the conclusion, a violin sweeps in and dances around the song rather mournfully. Considering the simple instrumentation deployed here, the range of approaches Edward's band manages is staggering.
There are points here too, where Gray displays a surprising gentleness of touch in his writing, such as "Away" which couples the simplest of melodies to some affecting, emotive vocals and a chaotic squall of guitar. It's light, easy on the surface listening, but hidden under here is emotionally complex stuff - which still manages to support just the tiniest hint of bitter humour as Gray gruffly observes "you got some brass ones, buddy" with a wry smile before wringing a wonderfully chaotic racket from his guitar. This incredible talent for shifting the mood of a piece around occurs again on the initially playful "Egg Timer Man" which is all pretty straightforward until Gray's vocal dips to a menacing, rumbling whisper to close the track. The versatility of Gray's voice, the dramatic twists and turns in his songwriting and the slick band which backs him all coming into alignment to deliver songs which reward on a scale which belies their humble origins. The album reaches a climax with the tortured, twisted yarn of "Bone" where Edward's voice is paired with a tangled, scratchy guitar line which winds around a sinuous bassline. Occasionally the guitar explodes into life with a tortured howl of melody and noise, before the song returns to it's nagging hypnotic refrain. Toughening into a menacing swagger, the song clocks in somewhere near seven minutes, Gray's voice reaching a pitch of anger and pain before sinking into resignation. This is blistering, visceral music which caught me quite unaware on my first listen. Finally "Cold Cold Man" creeps in with a sinister organ supporting quietly, menacing vocals which invoke Leonard Cohen at his playfully miserable best. Whoops of saxophone add to the atmosphere as the song shudders and stutters towards a riotous conclusion, as Gray begins to bark out the song's title over a bar-room choir of backing vocals.
I'm indebted to Luigi from Almost Halloween Time Records for letting me hear this music as he prepares to painstakingly individually illustrate the lyric sheets of a very limited vinyl edition of this album - and once again, he's picked an incredible record to work on. Playful and surprising, but sometimes discordant and challenging, Edward Gray's work deserves to be far more widely known. This is an accomplished work from a veteran of two decades of self-recording, but who sounds like he's still enjoying every second of it. Long may he continue to do so. I can't urge strongly enough to ensure you get to hear this.
You can purchase "The Old Bending River" from Bandcamp, but I'd recommend that you check out the very limited, hand illustrated vinyl version available from Almost Halloween Time Records. More information, including a fairly extensive back catalogue can be found here.

Edward Gray - Chafe

Posted in SHOFT on Thursday 15th September 2011 at 10:09pm
---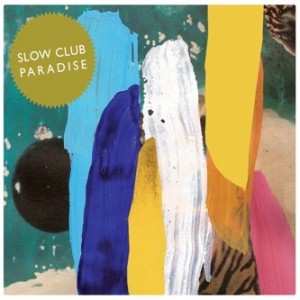 My introduction to Slow Club occurred on what promised to be another glum night in Crewe back in 2009. It's fair to say I've spent a fair few similarly dull nights there over the past decade or so, but rarely have I been quite so surprised. A remarkably glamourous, young looking duo took the stage against the drab backdrop of a Crewe pub, delivering a short but spirited set of songs which couldn't decide if they were pop or folk despite the flyer trying to pass them off as some sort of dreadfully serious anti-folk act. It didn't really matter - I was immediately intrigued. So, almost two years, an album which I listened to almost obsessively for months and a triumphant Homegame set later I find myself in the tricky position of writing about new music by a band I've enthused almost stupidly about everywhere. I'm sometimes accused of sycophancy here, but the mission is to write about things I like, not to act as some sort of arch, journalistic reviewer. Even so, sometimes it's far from easy to stay even slightly objective in the face of music you know is going to become very important to you as it grows more familiar. Yes readers, it's going to be another of those unfocused and incoherent pieces for which this blog is gaining a reputation...
If Slow Club's fine debut album 'Yeah, So' was an uplifting cry of defiance, then 'Paradise' is a somewhat darker and more complex beast. There is a brooding atmosphere from the outset, with almost the entire record drenched in reverb, and with the generally uncomplicated instrumentation echoing around a sparse, empty room. There's also a pervading sense of loss, regret, even bitterness perhaps here. But the songs still manage to fill the vast space with warm, human emotion - and Charles and Rebecca can't entirely avoid the involuntary outbursts of pure, unashamed enthusiasm which made their first record such an instant success for me. Familiar from a recent single release which was coupled to an understated and classy video, 'Two Cousins' is a drum heavy, swaggering and soulful stomp. Strange washes of orchestration punctuate proceedings, and a piano-driven chorus provides one of those definitive Slow Club moments when you're grabbed and lifted up on the giddy spirals of vocals. A word is appropriate here on the metamorphosis of Rebecca Taylor. Universally portrayed in the music press as some sort of disinterested indie ice-queen since the first record, her personality shines through the vocals on this record - childlike glee in it's highs, growling anger at the world's injustice and a soulful ache of regret elsewhere. The clarity of her voice is unchanged, but its range and character have grown immeasurably into something truly amazing.
There is a lightness and simplicity about the plaintive 'Never Look Back' which has become an early album highlight for me. It starts by tackling an incredibly challenging, emotive event in a remarkably honest way. Charles Watson leads the song in with a somewhat incongruous swinging, jazzy intro until huge drums and surprisingly thunderous guitars enter for a soaring chorus where Rebecca's voice reaches for the stratosphere. This is a genuinely affecting, heart-stoppingly frank song which will leave even the most seasoned musical campaigner moist-eyed. A blast of relief from the tension arrives with the opening war-cry of 'Where I'm Waking'. A sultry, swaggering come-on punctuated by epic tumbles of echoing guitar and Motown drumbeats. Parts of this wouldn't be out of place in a seventies soul classic, while other sections belong in a twanging Johnny Cash-era country song. This ability to adopt and adapt pop history but still remain as fresh and modern as a Hoxton haircut seems a theme throughout 'Paradise'. A stroll in East London over last weekend sets 'Hackney Marsh' in some personal context and, like the place it's named for, this is an open, spacious quiet place punctuated by surprises and incongruities. Leading in with the simple observation that 'currency can ruin friendships/a mattress can do it too', this builds to a soaring howl of a chorus, which gives way to a perfectly placed saxophone solo. It's another of those moments - vintage Slow Club in many ways, but the focus on bittersweet reflection suits the theme. As the marshes disappear under shopping centres and the Olympic Legacy, this song captures the quiet ache of the bruised landscape and dust-covered spaces remarkably well.
It strikes me around the middle of the album how the duo's confidence in their art has grown since the first album. There is a sense, looking back that some of that record relied on happy accidents and an innocent belief that there was really nothing they couldn't pull off if they tried - and it worked almost flawlessly too. But here on 'Paradise' there is an assurance and a more concious understanding of the process. Charles' guitar veers deftly from chunky riffing to a sweet sixties-infused twang mid-song without a second thought, a wider range of instrumentation is deployed and Rebecca switches characters on a whim, playing Dusty on 'Beginners' switching effortlessly to Janis on 'Half Drunk' with it's Twin Peaks Theme bassline. 'You, Ash & Earth' is a dreamlike swoon of dark smoky vocals and an echoing piano. It sounds like an AM radio era pop song picked up decades later on a distorted radio, while a faint electronic pulse locates it in the present. A deliriously fine, shuffling chorus with gorgeous layers of vocals follows, before a soaring and spine-tingling climb where Rebecca's voice reaches impossible new heights. Charles manages his own vocal highlights too, as at the end of 'Horses Jumping' where an orchestral sweep and an aching piano melody supports his emotional, broken stretch for the sadness tinged notes. Another highlight - another moment banked to be revisited again and again. Finally, 'Palms' arrives to close proceedings. Brimming over with enthusiasm and joy, redeemed from the darkness with jagged rockabilly guitars and dizzily infectious vocals, the spirit of generations of girl groups is invoked from the 1950s right down to the present day - pure, almost annoyingly catchy pop to bookend the record.
This is a sprawling album, maybe even a bit confusing at times because it's so utterly packed with ideas, perfect pop snippets and surprisingly toughened-up tunes. It's the sound of a band confident and happy to be doing it their own way and not playing to a crowd who would probably have been content with a carbon copy of 'Yeah, So'. This is brave, dark and earthy but also beautifully brittle music which sometimes confounds and never quite plays to expectations. If you're looking for an easy listen, Slow Club aren't offering it on 'Paradise' - but if you don't mind digging in and living with a record there is a wonderfully reward awaiting you here.
You can purchase "Paradise" in a Deluxe Edition including videos and extra tracks at iTunes, at Amazon or your local independent record store.

Slow Club - Never Look Back

Posted in SHOFT on Tuesday 6th September 2011 at 11:09pm
---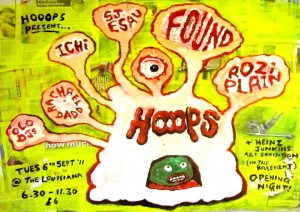 As I wobbled my unsteady way over the cobbles among the chattering commuters of Bristol, I speculated on how long it was since I'd been to The Louisiana. Too long was my conclusion, but once inside the place was familiar enough. Tonight was the inaugural Hooops night - not so much a club as an experience encompassing art, performance and a dose of unhinged genius directly from the mind of Heinz Junkins - a local luminary and OLO Worms member.
Quite aside from the line-up assembled this evening, it has to be said that Heinz is a talented guy in his own right, with Hooops doubling as the launch night for his art exhibition in the newly opened cellar of The Louisiana. The small, whitewashed oblong room was adorned with his works - on one wall, a series of giddy, brightly coloured and sometimes visceral paintings. Curious creatures with disturbingly human appendages cavorting under strange disconnected slogans. Opposite, a wall of small digital prints - sketches, often as much textual as artistic, little snippets of curious ideas. It was intriguing to watch the audience reaction as we assembled for the first act of the night - surprise, confusion, amusement. Most of all though, genuine pleasure at the playful oddity of Junkins work - something I've not seen often on my very occasional forays into galleries. And as we pondered this visual feast something strange happened... With a blarting harmonica call and the sound of morris-dancer style foot bells, Ichi strode through the audience on musical stilts. The slight, timid Japanese artist tottered to the front of the room where a steel drum, some rather taped-together electronics and a box of accessories sat. Wobbling down from his stilts, these too doubled as instruments, one featuring a two-string banjo which Ichi deployed both as a makeshift cello and a guitar during his performance. It's difficult to describe what followed - sometimes it was quiet, delicate and touching - often it was funny, bizarre even. Whatever it was, Ichi totally engaged the audience, and when he didn't he just threw ping-pong balls at them! Lyrically, it was harder to fathom - often barked in a strange, shrill Japanese - or via a distorting megaphone - the vocals were indistinct. Occasional snippets would surface ("this song is about a kumquat") but it didn't matter a bit. His short performance was dramatic, hilarious and affecting. What more could you ask? As Ichi strode back through the room on stilts at the end of his set, still jangling like a one-man folk festival, it struck me just how much guts it takes to pitch up in front of an audience and do something so alien and unlikely. For my money, the man is a bit of a hero.
Using the possibilities of the venue fully, we made the trip upstairs to a room I was more familiar with to see SJ Esau. Whilst a world away from Ichi, SJ Esau is an equally hard to pin down prospect. Over curious, weirdly suggestive video projections, the one man multi-instrumental music machine manipulated loops and beats which thundered oddly around the room. A gut-churning, glitchy bass and lots of scattergun guitar chimes topped things off musically, while he intoned lyrics often through an array of distorting effects. The vocals were almost as interesting as the mesmerising music here - often a robotic semi-rap, then a warm, humanly folky tone, and finally on the closing "I Threw A Wobbly" an outright punky howl. Almost obscured by the lighting and projections, the man himself was content to slip into the background of the performance. When he chats, he's a humble and funny guy - not nearly as arch and terrifying as his sometimes rather stark soundscapes might suggest. Occasionally the complex, shifting musical background drifts into something more like trance - and I'm aware that not for the first time tonight I'm out of my depth and having my assumptions tested by Hooops. No bad thing. SJ Esau is complex, layered and challenging. I leave the room a convert, with records to track down, which is always a sign of success.
Getting caught in interesting chats and things mean I miss Rachael Dadd who is back in the basement - but I make a mental note to catch up again based on what I've heard elsewhere. However, this puts me in pole position for Rozi Plain's performance back up here in the attic. Drawing a huge crowd, Bristol-based Fence Records artist Rozi is on fine form tonight. Her spacious, delicate guitar playing and beautifully fragile vocals filling a room which is utterly silent despite the crowd. Accompanied by a clarinet and saxophone duo who are keen to assert their "violent monopoly" on that particular instrumental ensemble, Rozi works her way through a handful of delirious, summery folk-pop numbers including recent single "Humans" which elicits a buzz of recognition from the audience. There is something earthy, warming and welcoming about Rozi's voice. It's like receiving a musical hug, and as someone standing beside me whispered to her friend "I could listen to her sing forever". Nothing I clumsily concoct as a review can better that description really.
There is a bit of delay before FOUND take the stage - but it's for good reason. A fair chunk of the audience want to know who won the Mercury Music Prize. I genuinely couldn't give a damn usually - the annual circus of the same dreary old acts, token Jazz efforts and worthy but patronisingly tokenistic ethnic inclusions bores me silly. But this time King Creosote and Jon Hopkins have not only scored a nomination, but seen the odds dramatically narrow via the sheer force of critical acclaim. Whilst none of us 'care' about the Mercury prize officially, we all want Kenny to win. As Ziggy Campbell concisely puts it from the stage "He's....well, he's our KING!". Frustrated by the delay FOUND begin playing with a pensive, slow-burning take on "Mullokian". Somewhere during this, the news lands that sort-of-local girl PJ Harvey has taken the prize. There's a genuine sense of deflation - it all seemed so possible somehow. But FOUND pay tribute with a wonderfully heartfelt take on KC's "For The Last Time Hello" before returning to their own familiar territory. A glitchy, stuttering "Anti Climb Paint" sets them back on track. The audience has thinned a bit, due to that time-honoured and slightly irritating Bristol tendency to support local favourites but shun touring acts. However, the crowd that stayed are witness to an edgy and tense set from FOUND drawn mostly from "Factorycraft". Just before the set's climax Heinz scatters the audience with banknotes printed on tissue paper before a storming "Johnny I Can't Walk The Line" and a final artistic act by posing with a stickman picture.
The party continues downstairs with OLO Worms spinning tunes, but I slink off over the slippery cobbles once again wondering if I'm getting too old for late nights on a Tuesday? The miracle of all this is though, that Hooops has meant there is something actually worth doing tonight - a friendly, funny and bewildering mix of art and music, novelty and variety alongside performances from truly fine musicians who don't get nearly enough exposure locally or nationally. More of an event or a spectacle than almost any other gig I've attended in Bristol, with lots of effort to do something memorable and worthwhile very much evident alongside the music and general insanity. Heinz Junkins deserves congratulations for waking up Bristol from it's hipper-than-thou usual self just a little tonight. I want there to be more Hooops, soon. And it's still a shame about that Mercury....