Posted in Railways on Saturday 28th July 2012 at 10:07pm
---
I woke up this morning feeling like I had a hangover. I'd not imbibed a single drop of alcohol last night, and had settled down early to watch the circus around the Olympic Opening Ceremony. Perhaps it was the overload of images, provoked emotions and confusing messages which gave me the headache? This morning there were messages suggesting I "probably wasn't such a cynic now, eh?". I checked. I certainly was - though Danny Boyle's gently subversive take on a Britain stuck somewhere in the mid-2000s was oddly inspiring. I fell asleep somewhere during the parade of nations, and caught up guiltily with the rest this morning before setting off. Today then, was about escape. About going in the opposite direction to the Games, and about heeding that long-drummed in advice to travel differently. On that basis I'd headed north - not without it's risks as the football matches were scattered all over the country, but from initial indications reasonably quiet. Certainly, aside from the bonkers 'seat stealing' bloke, the first train was a little busier than usual due to being just two coaches, but 1M21 was mostly empty. I settled in for a lazy spin to Birmingham, hoping to shift my fuzzy head on the way.
With not long to change at New Street, I prioritised. Straight to the coffee shop then down to the Nottingham train. Again rather quiet, as I managed to find my way accidentally to my booked seat. Again the trip was hazy and sleepy, but I was beginning to feel human again. The sun had risen unexpectedly given the forecast and any hope of snoozing was dashed by a local with a gratingly noisy West Midlands accent who sat a few seats away, moaning at his dad mournfully about energy drinks. We reversed at Derby, where I'll be again next week on very different business indeed. Even here things didn't really get too busy, so I dared to hope the next journey might be OK too. After a passing of the Railway Technical Centre which is always interesting, we made the slow creep around Trent Junction before accelerating towards Nottingham. The station is in something of a transformative stage, and is due to close entirely at some point for this purpose. But for now it's cordoned off, temporary toilets and hardboard hoardings on the platforms. Amongst this, things function pretty normally - the Skegness unit was as ever two coaches for a huge crowd. This didn't bode well. However, a good deal before due time, a pairing of a 156 and 158 arrived on our platform. Plumped for the 158 because of the aircon and found a seat at the back of the unit. Amazingly, as we departed Nottingham, there were just two of us in the back coach. Granted, the front unit was busier - but this was rather surprising given previous experience on these services. The plan was to stay on all the way to Liverpool - something I'd not done for about six years on the way back from an All-Line Rover trip. After a scud along the Erewash Valley we reversed at Sheffield. Still the unit was pretty quiet, as we did the fast run over the Pennines through remarkable summer scenery. West of the hills things weren't quite so summery, but after a pause at Stockport we pressed on for Manchester. The expected crowds once again failed to materialise and we departed for the last leg of the trip to Liverpool with just a group of boisterous lads sitting nearby.
Arrival at Lime Street was dogged with difficulties - getting off the train was hard enough as I became entangled with my seat, then had to negotiate the bottleneck on the barrier-controlled section of the station. As I wandered towards the exit the standard "Be careful in today's wet weather" announcement could be heard. I sniggered at how they'd got mixed up - until I realised that the loud noise in the background was the station roof being pelted with heavy rain. A huge summer storm swept across the city, the now opened out glass front of the station providing a panoramic view of people dashing for cover. Nearby, a hen party dressed in flimsy costumes looked worried. I was almost as ill-prepared without a coat. Decided to get some lunch and see how things worked out. In the end, I managed to make a dash between showers to my usual coffee haunt in Bold Street, and then back to the station getting a little damp in the process. This circuit of the city always feels strangely therapeutic for some reason. Hopped onto the late-arriving stock for the 15:34 back to Birmingham. Once out of Liverpool the skies cleared and it was a pleasant, slightly busier trip down to the Midlands, retracing last weeks steps to some extent.
Switching to the usual routine home after another break to watch the world go by on the concourse, I wondered at how quiet the network was today. Were people really keeping away as they'd been told to? Or were they just busy watching sport at home? Today's trip really didn't take me anywhere new - but it was a long, relaxing spin around the network, and especially to parts and services I don't often see these days. It was a world away from the events which still occupied my mind in Stratford, but it had also stilled my odd urge to head for London at the worst possible time.

Posted in Railways on Saturday 21st July 2012 at 10:07pm
---
Lately, I seem to have given up a lot of things. This is a habit I have, of undertaking a huge mental tidying up. Sometimes - just like in a physically frenzied cleaning session - you throw away things you never really meant to. In the heat of this confusing, angry summer I'd managed to do just that. Letting a few doubts and externally fuelled fears get under my skin, I'd parked my music blog indefinitely. Quietly, calmly and without undue drama though - which is not the usual style around here. But already, less than a week into the situation, I was feeling bored, purposeless and dull. The only thing I was finding motivation to write about was the impending Olympics - and given vast areas of my brain to range freely around, this was in danger of becoming an obsession. The great fear was that in a few weeks time it would be gone, and the legacy was a longer term project. Granted it would deliver it's own losses and controversies - but I needed to fill my mind up. In the long term for sure, but initially - just this weekend jaunt. I'd set out when planning for this sparse summer, to do a West Midlands Day Ranger today. I'd booked the tickets to Birmingham and back, and left it at that. There was a point towards the end of the week when I scrabbled for cheap tickets to London - desperate to get to the area with no clear purpose. But sense and financial constraints prevailed and I found myself on the train to Birmingham, only a vague plan and free to listen to music for a change. It was going to be a quiet sort of day...
On arriving and booking my ranger I decided to stick to the usual plan to start with. Off to Crewe on the 09:01 - a bustling but not packed train which took an hour to scud through misty Staffordshire and Cheshire. Lots to see around Crewe's depots, having not been here for a while - and it's also apparent that I'm well out of touch with the changes in the locomotive fleets. Congestion delayed our arrival which meant a pleasantly short wait for the 10:33 - a Euston-bound train. Luckily, given that it took nearly three hours to navigate the slow lines, it wasn't a viable option because I could still have easily changed my plans. Tweets and blog posts tumbled in, resistance to the excesses of Olympics was suddenly everywhere. Adidas had backed out of their tax exemption too. The sun was shining. Things felt possible. The train began to fill, and I decided to use the time and weather to do something I'd tried to do on these trips before - the crab-wise crossing of Warwickshire, which was a mess of bad connections and infrequent trips. So, off at Nuneaton. Last week a friend had mentioned that the Boris announcements were here too, and he was right. Dire warnings to "get ahead of the games" and the voice of the Mayor, strangely out of place up here. The reason became clear on the next leg - a rattling 153 to Coventry, which passed by the Ricoh Stadium. One of the football venues, this will in fact see use in anger before the main park, with the matches beginning next week. It was festooned with pink and maroon, and surrounded by Police officers. A pang of regret for not being stalking around the marshes today passed.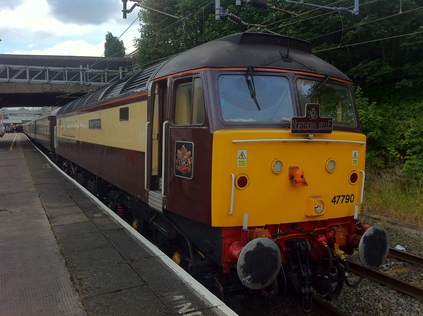 At Coventry I had a wait of about 45 minutes for one of the Crosscountry services which used the Kenilworth line to get to Leamington Spa. These used to be scarce trains, operated by Class 47s heading for Reading or Paddington, but now they're hourly with many going on to the South Coast. Minutes after arrival, a charter was announced and the Northern Belle slipped quietly in, the stewards waving to assembled enthusiasts. I managed an embarassed nod in return, before capturing both the locos for posterity. Time for coffee in the sunshine, watching a father and his enthusiastic daughter photographing trains. Managed a seat on the busy Voyager too, which was a surprise. I've always rather liked Royal Leamington Spa's station with its original Great Western features and broad views over the bridge towards the town. Having visited a couple of times in recent months, it was nice to have a little longer to spend here. It was busy, served by frequent trains and felt strangely comfortable. My own train was the 14:17 to Stratford-upon-Avon, one of a number of services which provide a practically all-stops Marylebone to Leamington service, before curving away through Hatton to the Warwickshire terminus. I'd last done this line in 2007, on the "Bard'n'Birch" railtour which suffered for following a week after one of the best tours I've ever done. On that occasion, due to signalling positions we got sort of wedged on the branch. No such problems this time, and we were soon arriving in the fine little station at Stratford-upon-Avon. A world away from the other Stratford which had been dominating my thoughts! Time for a coffee, and to watch life at this rather sparsely served end of the line. Contemplated the tracks curving away on what used to be the route to Cheltenham and thought how useful that could be nowadays. Eventually onto a cool, clean new Class 172 for the slow stop-start trip into Birmingham. A lucky signalling check at Tyseley meant a good look at the depot there, before hopping off at Moor Street. Having spent a little time here last visit, I decided to do the same and found a bench, dug out my book and watched life around the station.
The route home was strange - first the complicated roadworks outside Moor Street station, with an army of Hi-vis clad workmen employed to ask passers by if they are "aware the traffic now comes from that way?". At New Street, realised I'd a little less time than I thought, but still enough to shop and get coffee while I jotted my thoughts and watched the evening post-shopping, pre-clubbing lull appear. As ever, back on 1V65 to a surprisingly busy Bristol, with us just squeezing onto Platform 1. The Class 50 hauled charter was a little late, and my HST arrived just as it did, obscured by full platforms. Over the next fifteen minutes the train filled up - almost completely. I'd not given a second thought to the Harbour Festival, but these folks clearly had. It had been a slow, surprisingly relaxing day on the rails - which had almost taken my mind of other things.

Posted in SHOFT on Wednesday 18th July 2012 at 8:07am
---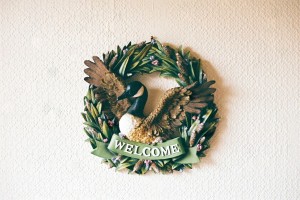 It seems fitting that what is very likely the last review on Songs Heard on Fast Trains should feature a number of performers who have cropped up throughout the life of the blog in various guises. Like this blog itself, they've marked some changes over the past several years and are probably sounding just a little more world-weary and damaged than when they set out on the journey too. But, that's perhaps no bad thing as it provides the seed for a pair of simply recorded but hugely engaging collections of music. Writing about music is something I've always done - and probably always will do somehow, somewhere - but it's clear that this particular vehicle has run it's course and is now causing irritation and dismay more often than it informs or delights. I know when I'm beat - but thankfully these folks don't have any intention of sloping quietly away while there is music to be made. Thus this split EP, delivered on the defiantly outsider medium of the cassette, presents two distinct views into a music scene which remains healthily challenging and richly inventive.
If there was ever music fit to soothe such tricky moments of departure, Sweethearts of the Prison Rodeo probably wrote it. Proceedings open with the lazy, mock self-congratulatory backslapping of "You Are An Excellent Human Being". The delicate construction is built around a swaggering bassline and washes of ghostly steel guitar both courtesy of Robbie Lesiuk, which provide a canvas for the laconic vocals of D.King. Coming on something like a central-belt Will Oldham, King's lyrics veer from cynical irritation to surreally descriptive passages while his vocal switches seamlessly between an Elvis Presley sneer and howls of genuine frustration. It's an odd, unsettling prospect at first but this blend of fragile, blasted country-pop and acidic Scottish wit comes together in a strangely addictive fashion. The stuttering "Let Redemption Sway You" follows, and is oddly like the Rolling Stones at their edgy, enervated late 1960s best, its distant lead guitar playing a respectful second string to a shuffling, urgent rhythm. This swiftly becomes a stripped-back gospel number, a chorus of voices transported directly from the Flying Burrito Brothers back catalogue accompanying D.King in his role as edgelands preacher, living on the margins and barking his message at unsuspecting passers by. Adam Stafford's influence is more apparent on "No Match for the Monster" which spirals around a thunderous, distorted bass and beat-box rhythm. King's vocals here are a mutant megaphone growl, snarling through a confusing, paranoid blues. His lyrical preoccupations tumble over each other, as the apparent after effect of weekend excesses are described as "lying dormant in an ecological cage" before he becomes rightfully enraged at "the atrocities committed by the British Empire". This is a twisted, angry and rather beautiful mess of a song, low in fidelity but high on ideas and bursting with snippets of lyrical brilliance. Somehow too, it reminds me of a rather less uncomfortably nihilistic Royal Trux in it's sprawling, damaged bluesy delivery. Finally, "Indecent Love" is a comparatively clean and shiny thing built around gently strummed acoustic guitars and fervent handclaps. Via a brittle echoing meander of steel guitar, King swaggers through the closest thing he manages to a good old fashioned love song. It's just as warped and uncomfortably deranged as the other songs here, but using a more conventional structure manages to worm its way into the memory.
While country music doesn't seem any closer to resolving its intractable image problems, Sweethearts of the Prison Rodeo manage to smuggle its soul out of the bloated excesses of the Grand Old Opry and install it somewhere in downtown Falkirk. The resulting tumble of blasted ballads, twisted spirituals and good-time rock and roll are proud to come from the wreckage of that once proud genre but are delivered with a cynical sneer which all those emerging hipster rock bands can only dream of perfecting. Ultimately, the "Control Horses" EP is self-assured, grimly humourous and dangerously addictive listening.

Sweethearts of the Prison Rodeo - Let Redemption Sway You
Adam Stafford is no stranger to writing experimental and challenging music which deviates from the usual structure of the rock song, as evidenced on the entirely acappella "Awnings" project. Here on "Slam Your Doors in Golden Silence" he takes on the challenge of writing four pieces for film, dispensing entirely with his distinctive vocals. In distinct contrast to the Sweethearts of the Prison Rodeo side, these accompanying tracks are a more restrained affair, but remain surprisingly accessible. "Where Cuckoos Will Spend The Winter (Will Soon Be Revealed)" is essentially built around a trio of guitar lines - a pensively plucked rhythm which plays host to a delicately pretty repeated motif and a wandering, echo-laden solo. These intertwining themes enter and leave the piece with the spaces filled by a shifting buzz of feedback which is never allowed to get out of control. "Working Hard to Breathe" centres on two jangling, nagging guitar notes while a glacially slow bassline shores up the piece. Perhaps the most distinctive link to Adam Stafford's more familiar solo material is the twisting lead guitar lines which dance around these elements. The sinister hum which shifts around the reverberating bass and guitar of "Vessels Shifted" has something of a David Lynch quality to it. An unsettling soundscape, with snatches of indecipherable speech in the background which have the uncomfortable air of a fevered, long-forgotten Reichsparteitag speech. Finally "Temperatures Will Respond" twinkles into being - a cascade of glassy, high-register guitar notes accompanied by plangent and sinister bass. The elements of the piece coalesce around the simple melody, additional guitar parts joining to shore things up as they build towards a cliff-edge, heart-in-mouth ending.
There is an overly simplistic view that instrumental music - and especially music written for film - is as simple as removing the words from a traditional composition. Of course it's not, and the discipline and restraint shown throughout these four pieces betrays Stafford's skill as a film-maker as much as his musicianship. The best soundtracks are able to augment and support what occurs on-screen without dominating or distracting the emotional focus. These pieces manage that ably, but also stand up as beautiful, intricate and often delicately celebratory pieces in their own right. It's a side to Adam Stafford that his songs and lyrics often obscure, and if it moves you to look at some of his filmmaking too then it's work is done.

Adam Stafford - Vessels Shifted
"Control Horses" and "Slam Your Doors in Golden Silence" will be issued as a split EP on limited edition orange cassette with an aqua case on August 23rd via Wiseblood Industries.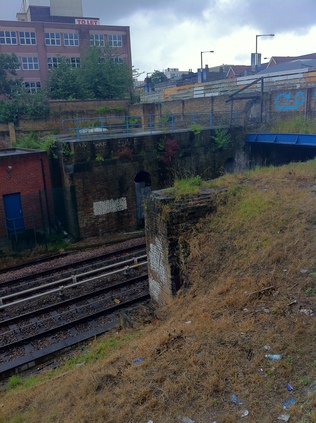 Posted in London on Saturday 14th July 2012 at 10:53pm
---
I'm not a Londoner. Never have been, and it's fairly certain I never will be. My relationship with London is a strange and complicated one - sometimes bordering on reverence, and sometimes borne of a strange distaste. Spurred on by literature and music, snippets of legend and odd coincidences, I've gradually mapped out a city of my own during the last twenty years. This has grown eastwards - from my early timid steps out of Paddington towards the City, then over the boundary and into Spitalfields and Hackney. As my knowledge grew, so did my appetite for the literature and history of the eastern edges of the city. I was hooked, finding untold possibility in every dead end, every scruffy side-turning. Having carefully evaluated this view from safe distances I was sure it wasn't some dreadful middle-class 'slumming' thing. I was genuinely finding myself bound up in the boroughs, and wanting to understand them as best I could.
Today was wet, and as I stepped out of Bow Road Station I was met with a shining roadway and trees dripping dolefully on me. I shouldn't be here. I'd vowed again that I'd made my last trip before the Games, but as the activity and focus intensifies in the press - so does my desire to be here. I've got this horrible feeling that it won't be the same again, that this is the end of things. Perhaps it's melodramatic - but it seems like the end of London. My London at least. But it doesn't feel like it this morning, and the margins of Bow Road are as raggedly familiar as ever - the Ferodo Bridge sheltering me as I tap out messages which scud over the channel to a desperate friend. Everyone is on the edge. Turning into Fairfield Road, the leafy quiet descends. This residential corner of Bow has always felt pleasant and perhaps a little dull from the train above, but here at ground level it's a surprisingly busy walk. People shuffle out of their buildings, taking the chance of a gap in the torrents. Once under the railway bridges - carrying the Great Eastern on its run into Liverpool Street and the little used curve from Bow to Gas Factory Junction - the Lexington Building becomes a dominating presence. The ornate gatehouse signals a former use - Bryant and May's sprawling match factory, site of one of the earliest feminist actions in the 1888 strike organised by Annie Besant. Closed in 1979 and left to languish along with much of this part of the city, it is now Bow Quarter. A gated village which has hosted celebrities on the up, and sometimes on the way down. But my journey here is once again related to the Olympics. On top of one of the startlingly tall, red brick watertowers are surface-to-air missiles. Part of a ring of defences for the Olympic Park which do not offer much in the way of reassurance - if these missiles with their five mile range need to be fired, a plane will fall over the eastern reaches of London with all the attendant misery and horror. There is no assurance in the presence of these weapons at all. I circle the building - there is only a glimpse of the hardware available - a sinister presence on top of the building, capable of dealing death - indirectly - to many thousands. The locals are stirring. A pretty, but stiffly miniskirted young woman swishes along the path under her umbrella, finding my shambling presence a worry and crossing the road quickly. A blonde, rakishly housecoated young man smokes and drinks tea barefoot on his doorstep. It's quiet. No vehicles move except the occasional Tesco or Ocado van, and the relentless stream of 488 buses heading for Bromley. I remind myself that's where I need to head too, and speed up my circuit of the building in search of the photograph which sums it all up. I'll know it when I see it. On Wick Lane, a mad traffic scheme has made it hugely difficult for pedestrians, and under the railway bridge it is blocked by a works compound. There is no way to double back through Bow Quarter so I'm forced to retrace my steps. As I pass the gatehouse, two figures silently emerge - both uniformed, one in the olive green of the British Army. My lurking has not gone unnoticed and I have questions to answer.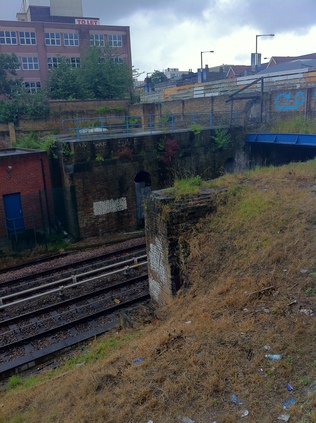 The light-touch interrogators claimed my presence had "upset the residents". I bit my tongue, thinking how theirs had probably in fact caused far more upset. But I'm allowed to leave unmolested with a suggestion that I avoid the area until September 14th on pain of arrest. There's no paperwork, no proof of the injunction. This is instant service, delivered without a smile. I'll have little choice of course. But I'm late for my meeting with a friend, so I plough on into the rain, back to Bow Road and across into the quiet centre of Bromley. I follow estate paths and quiet residential roads. Families scuff quietly through the rain, snakes of children dawdling, either idly ignorant or indifferent to the changing face of their locale. I come upon the station from the north, and red faced, breathing hard and feeling distinctly old I meet my friend who has agreed to join me for a walk around some of my recent trails. I relate the morning's tale to her amusement, and we head out of the station, alongisde the Blackwall Tunnel Approach road and into Three Mills Lane. We talk about how she is now a Londoner and wants to see the city - all of it. She can circuit Buckingham Palace on her bus to the station, but it's these wanders into the unknown which interest her. I retrace recent steps, wondering just how much of the walk I'll be able to achieve post Lockdown. Our first taste of the Games comes just on the edge of Three Mills - the towpath south of here is closed, the swollen mouth of Bow Creek off limits. Tour groups shuffle damply behind their leaders, still being told there is no means of entry to the Park but that they can see the sights. I wonder where and how, given the route these opportunistic guides have been taking is now severed? Avoiding the groups we wander onto Three Mills Green, the new wholesomely crunchy pathways under puddles of water after the last few weeks of rain. The lock on Prescott Channel is silent, the bridge to Abbey Mills closed. My friend spies the building and is transfixed by it. We'll get there I promise, silently wondering if we can? Skirting the park we cross Three Mills Wall river and take to the streets. My friend remarks how quiet it is, and how it could be 'anywhere'. The calm streets of current and former council properties seem immune to the events just a short walk away across Stratford High Street. The rain starts to sheet horizontally across us. Visibility diminishes. We struggle up the slippery wooden steps onto the Greenway and find a vantage point where the vast temple of the Pumping Station can be appreciated. Its strangely eastern influences seem out of place in the misty, drizzly air. The chimney stumps, inert since 1941, look sinister and squat. Ahead of us Channelsea House towers, apparently unaffected by regeneration and near abandoned. We turn and walk towards the Olympic Park, the increasingly irritating Orbit structure dominating the skyline. The temporary bridge remains defended by razor wire, so we edge down to the crossing then work back towards Stratford. Warton Road is closed to cyclists and pedestrians, so we turn into the Carpenters Road Estate. I get a sudden, amusing realisation that all those railway junction names which seem so exotic and unknown when plotting unusual routes represent this topography. Carpenters Road Junction to Channelsea Junction - and there is on the map at least - a watercourse between the estate and the railway, a ghost of the buried Channelsea River? If so, it is now entirely gone. Culverted in 1958, the river has a legendary past linking it back to Alfred the Great. There is no way through for us though, great iron gates claiming we're "Welcome to London 2012". I've never felt less welcome.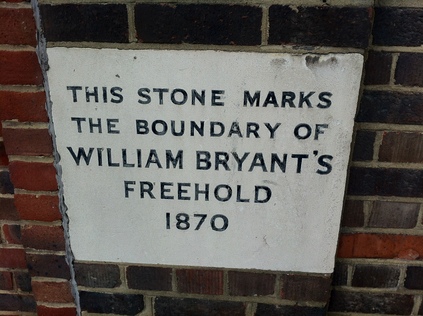 We follow shoppers over the footbridge, descending at Stratford Station. The tide heading for Westfield is a shadow of that sunny Saturday throng I witnessed just a couple of weeks back. The rain, and the threat of exceptional crowds holding them back perhaps. We head over the rust-coloured bridge, pausing to look at the park. "It's horrible, from here at least" my friend remarks. It's her city, not mine - but usually I'd have felt that pang of defensiveness. There's nothing there though, and I agree with her wholeheartedly. We head into Westfield and find a pub where we can catch up properly - The Cow is a strange effort - a glass and metal shed on the edge of the shopping centre, looking out over the Stratford Gate to the Olympic Park. Inside, the exposed utilities are accompanied by amusingly silly wooden beams and lots of bovine memorabilia and signage. Drinks are expensive, but the staff are surprisingly polite. Throughout our conversation, I keep returning to the Olympics - perhaps people are right, and I am obsessed? I mention the fence again and again, it troubles me - haunts my walks, offends my eyes. I explain the lineage of my concerns - from reading early, worrying accounts of what would occur here, through endless crossings and recrossings of the park by rail, and eventually on foot while I still could. An urgency caused by the increasingly draconian attempts to render the park inaccessible. We touch on radioactivity, Clays Lane, the allotments, football pitches. All the old arguments rehearsed again. I try to pitch the difference between wilderness and wasteland. I have a sympathetic audience, but it's all too late. It still feels like the end of London. After we part at Stratford Station, I walk to the edge of the Westfield site. Over the fence near the International Station, groups of children are practicing for the Opening Ceremony in the precincts of the Athlete's Village. The fence is a presence even here. I dare not linger, and catch the driverless DLR train to Stratford, curving through the park, the alignment following old curves of railway lines then dipping under the buildings. At Stratford I change to the older DLR line which uses part of the railway which cuts north-south through Bow and takes me back to my starting point. On route, we linger at the closed Pudding Mill Lane station waiting for the line to clear. In the midst of the Olympic Park, this is a deleted station. Beside us, the piers of it's replacement are half made, work on Crossrail abandoned until after the event. London is on pause. Waiting. I alight at Bow Church and ascend to the street just feet from the end of Fairfield Road, where I began the strangely frustrating journey today. Blocked at every turn, but oddly I want to walk these streets more than ever now. I want to explore every possible route through this complex and ancient district. I desperately want to come back.
Even at Paddington, the Games dominate proceedings. The Mayor's voice - ill-suited to public announcements - lisps and quacks through his urge to travel differently. Pink signs point the way to the park like it's just around the corner rather than a city away, greeters stand idly on the Heathrow Express platforms waiting for athletes and media representatives to arrive. Beside the exit, a new tunnel has opened to provide access to transport for Games officials. I can't remember this passageway before, and any hope of exploring is scuppered by security guards. On the way home, I flick through reports about the Army presence. Anyone who'd walked the area knew they were here weeks ago, and now they're here in remarkable numbers. G4S get the blame for falling short, but it feels like the military were always coming and this is just a great excuse to explain it to the public. And its these things - disingenuous accounts, towpaths suddenly closed, pedestrians banned - which make me wonder if we'll ever get any of this back? Will the towpath along the Lea ever be walkable again? Will the soldiers ever leave the area completely? It's for these reasons that this feels like an ending - like London won't ever be the same post-Games. Looking west from the 205 bus, there is a hint of sunshine on the horizon, but back east it's black and ominous.