Posted in Railways on Friday 30th December 2011 at 9:48pm
---
It's become traditional to try to squeeze some sort of railway value out of the holiday period, but often proves tricky for a number of reasons - confusing timetable changes, later starts to service and generally unpredictable passenger loadings to name but three areas which have scuppered things in the past. So, for this extended break I decided to do things a little differently, and get a Freedom of the South West Rover ticket. By combining this with a Southern Daysave on one of the days, I could get deep into the South East for a bargain fare, and could use the other days to wander aimlessly about fairly locally. Day One started with some local rambling - a spin down to Plymouth from Bristol on a CrossCountry HST, then up to Westbury via First Great Western, missing a connection into the rare Melksham service by literally seconds - seeing the tail-lights heading off as I opened the door of our train. Instead, headed for Bath then back to Swindon on a London service, only to find the next Cheltenham train was the continuation of the service we'd missed! An interesting day, with some surprisingly good weather.
An early start for the second day, and happy to find some timely retail outlet opening at Bristol so I could get coffee and breakfast before setting off on the 07:22 to Cosham. A brief wander around this station and it's environs which I'd not used since about 2004 by my reckoning revealed that much was the same - including the takeaway and burger van which provided necessary sustenance on the return from the fateful Southwick failure. before collecting my Southern ticket at Chichester and pressing on to Brighton. Loadings weren't as bad as they were on the Coastway a few weeks back, but there were still a good few on board, as evidenced by the wedged Platform 1 at Brighton on arrival. Here, took a Seaford bound train which headed out to Lewis before turning south onto the coast. Noted the remains of Newhaven Marine, still technically open if not served by trains any more. Some splendid views of crashing waves in the English Channel too. Time to wander around Seaford a little before heading back, feeling it was a bit like Swanage in some respects, if rather smaller and quieter perhaps. I'd last been here in the mid 1990s to deliver Christmas presents for a work colleague to an elderly aunt. In many ways, little had changed - but of course the slam-door stock was now missing! Returned via a change at the curious complicated Lewes station with its mysterious in-filled platforms, then directly into Victoria via an attachement at Haywards Heath to bring us to 12 carriages. Home was a long but fairly relaxing slog down to Portsmouth for the unit home. A very productive and nostalgic day.

Posted in SHOFT on Saturday 24th December 2011 at 8:12pm
---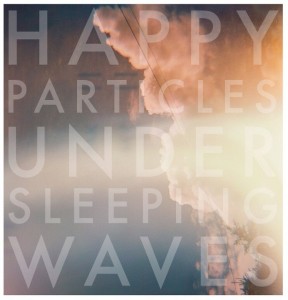 I long ago stopped imagining there was any logic or fairness at work in any part of the music industry. The annual parade of televised desperation urged upon us by Simon Cowell and his band of judges is a case in point. The simple meritocratic ideal that success rewards hard work, genuine ingenuity and technically remarkable music simply doesn't seem to hold true any more. It was with this mildly depressing realisation in mind that I read earlier in the year how Happy Particles were searching in vain for a label in a position to release their debut album "Under Sleeping Waves". This is, after all, a sextet of established musicians of some pedigree. Sharing members with the much vaunted Remember Remember and a host of other bands over the years, there are no shortage of admirers for this almost embarrassingly skilled and rather unique outfit. But, the industry's loss is perhaps our gain as Happy Particles have decided to self-release the album via Bandcamp on Christmas day. I know presents are best when they're a surprise, but it's nice to know you're going to be getting something you'll like...
There's no doubt that "Under Sleeping Waves" is an amateur blogger's dream of a record. Every adjective you've been saving up all year can be dusted off and applied liberally - you can call it crystalline, brittle, even perhaps glacial in places. I'm as guilty as anyone of trotting out these ethereal-sounding superlatives when faced with music I love, but this is genuinely a record it's hard to describe in other terms. In part that's down to Robin Sutherland's spacious and sensitive production, which allows this music room to breathe and grow naturally so the tendency towards the clichéd post-rock quiet/loud/quiet dynamic is resisted. That's not to say this isn't a record of extremes in many ways, particularly Steven Kane's sometimes whisper-like and sometimes soaring falsetto vocal which forms the centrepiece for opening track "Aerials". Drifting in with minimal instrumentation, the voice does almost all of the work here and strangely blurs the lines between the mighty Sigur Rós and "Sophtware Slump"-era Grandaddy. The gentlest of reverberating drones, a hint of sorrow in the simple lyrics. As the song ends on a deliciously gloomy, sudden minor note it's clear this is going to be pretty special. Raising the pace with an insistent, snaking bassline is "Infinite Jet". This song has been doing the rounds in various demo versions for a while, and while I'm familiar with it in principle, it has never quite sounded this good. A tangle of clean, melodic guitar lines, an ecclesiastical organ sound, and those pure vocals echoing high in the mix. Then, suddenly the whole song begins to slow to a heart-stoppingly soporific pace, almost like a clockwork toy winding down. It's a really strange effect, executed perfectly.
"Slowness" thunders in on dry, echoing drum beats before the bell-clear guitars set up a wintry chime. Here Kane's vocal is surrounded by a warming blanket of strings, as the song develops into a scaled-down symphony thanks to the quartet which adorn much of the record. The vocals take a back seat here, letting the strings and the clamour of guitars take the track spinning off to new heights. Things take a more straightforward path on "Offline Contact" which has hints of Mogwai in it's more traditional construction. Standing out here though are some delicate shimmers of guitar, which weave around Gordon Farquhar's solid drum pattern. The song slowly burns away, leaving just the string quartet which soars into the utterly wonderful "Reprise" - a brief interlude of dizzyingly technical playing which provides an introduction for the slow-moving "Come Home All Dead Ones" which picks up pace enough to include a curiously bright and optimistic guitar melody. Against the gentle backdrop of strings, this echoes insistently before ebbing quietly away. And if all this quiet, reflective brilliance is getting a little too much now, "Empty Circle" takes a slightly edgier turn. Starting with a cyclical melody and a stately beat, and visiting some familiar lyrical territory for the record in lines like "she wanted to sleep/in the comfort of sorrow", this is one track which does finally capitalise on the ever threat of explosion - but in true Happy Particles style it's controlled, technically brilliant and movingly epic when the guitars do finally crash into the foreground. Finally "AM Sky (Bleary)" arrives, another familiar tune from it's early demos. A deft guitar line duels with a glockenspiel, while Kane's vocals soar and dance around the minimal tune, reaching near impossible heights. It's probably the most immediately accessible and the closest Happy Particles get to delivering a pop tune on "Under Sleeping Waves", but it's no less fantastic for that. A shimmering gem of a song which hasn't tired from repeated listens to its nascent form over the last year or so.
Having read over what I've written above several times, I'm rather stuck here - wondering if I've done any kind of justice to the sublimely cool, almost Nordic beauty of this record? Equally, I've found myself wondering if my descriptions weren't just a little bit too adjective-laden, and whether I'd broken the very rules I set out at the start? Whatever, the simple bottom line is that this is a multifaceted, intricate and trance-inducing work which shines with a quiet confidence and an inner warmth which is very hard to describe. You need to go and listen to this unearthly, beguiling music to even begin to understand how tricky it is to write about. After all, things born on Christmas day have a historical tendency to go down in legend, and I suspect "Under Sleeping Waves" will be no different in that respect.
You can purchase "Under Sleeping Waves" from Bandcamp from 25th December.

Happy Particles - Empty Circle

Posted in SHOFT on Friday 23rd December 2011 at 7:12pm
---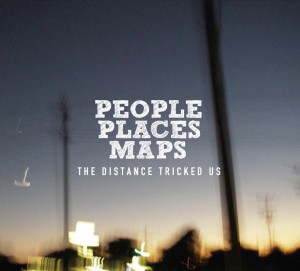 It's a brave band that chooses a name featuring punctuation. Since it seems a fair number of the literate population can't use it properly at the best of times, the ever-present risk of getting missed in the search results because of a stray full-stop or a misplaced comma is always going to be a worry. Indeed, I've seen several attempts at this name scattered around the internet already with varying levels of similarity to the band's preferred version. But that's perhaps a fair indication of where People, Places, Maps are coming from - they do things properly, they don't cut corners and they work damn hard at what they do. But they're not going to get too upset if we don't dot our i's now and then I'm sure. So, having passed comment on their free-to-download EP earlier in the year I'd been looking forward to this release for a while. Then in a pretty typical muddle of work, travel and general senility I completely missed the release and find myself catching up a little later than planned. But here it is at last, the debut album - notably completely shorn of any confusing punctuation on it's stark, atmospherically out-of-focus cover - but still as achingly desperate to convey it's messages as ever.
Opening gambit "Pyromaniac" is strident, urgent pop dotted with explosive squalls of guitar which propel things through plenty of stomach-flipping dynamic shifts, just the way this kind of music should. The rhythm section here - nominally Matt Arnott and Steven Ferguson - is particularly robust, solidly driving the angry initial burst of the album forward as it means to continue. Title track "The Distance Tricked Us" starts with a dizzy swell of melodic guitar lines and develops in an anthemic vein, which also runs through Ryan McGlone's breathlessly eager vocals. This is proper guitar pop music in that long Scottish tradition which links bruised emotions to irresistible swirls of melody. The moody organ-based shimmer of "I Get So Cold I Get Nervous" couples with an acoustic guitar and a lyrical, regret-tinged vocal delivered in a heartfelt Dunfermline vernacular. There is a lightness of touch here that is often missed by bands who use their debut album to attempt to convey all of their ideas in one hit. People, Places, Maps though, show a surprising understatement and manage to focus the songs almost perfectly. Lyrically too, the songs here aren't afraid to tackle sometimes tricky, raw concepts which don't often belong in pop music - illustrated well by dark-edged couplets like "in our advancing years/she needs me to conquer her fears" which hint at difficult times and uneasy thoughts.
Loathe as I am to make gratuitous comparisons, the broader canvas deployed on "The Distance Tricked Us" reminds me of bands like Endor perhaps, who make a virtue out of their multi-instrumental talents without appearing showy or over-egging things. So when, amid the little touches of piano and carefully brief washes of strings, a female vocal foil is introduced on "Bury Your Head" it marks a gentler musical approach which is no less direct and insistent. The album includes a number of the tracks from the debut EP, which I've mentioned before here including the painful ache of "Sarah's Song" which is just as moving and gently emotive now as it was on a first listen. Sitting here among a wider selection of People, Places, Maps work it remains a stand-out and is surely guaranteed to melt the hardest of hearts. "High Regard" is a little more upbeat and delivered on a cinematic scale - adding a piano and some distant string sounds, and working up into a miniature epic with enough rough edges to keep it rooted in real life. The album closes with "Deconstruct the Familiar" which may well serve as the band's manifesto just now with it's opening line of "Although we might start small/we've got big plans on the go". Again the rhythm section urges this song through it's quiet opening into a soaring tangle of guitars.
It's a curious time to be releasing a record, as the end-of-year-lists are already compiled and hitting the blogs, and folks are busy making sure they've namechecked all the right people in their picks for the top next year. It would be easy enough to let a release just now slip entirely through the net perhaps? But where this record stands out and demands attention is in the unashamed attention to writing great tunes, literate lyrics and splicing them into an honest, spirited collection of songs. People, Places, Maps manage endlessly to deploy the neat songwriting trick of elevating commonplace minutiae into significant moments, and capturing them to deliver little shocks of familiarity. So if you find yourself idly browsing for something to spend that iTunes gift voucher on, forget the pick-of-2011 lists and the albums everyone else thinks you should hear and give this a go. I don't think you'll regret it.
"The Distance Tricked Us" is available from iTunes. You can still download the non-album track "Fear of the Modern" for absolutely nothing at Project Rodney.

People, Places, Maps - High Regard

Posted in SHOFT on Thursday 22nd December 2011 at 8:12am
---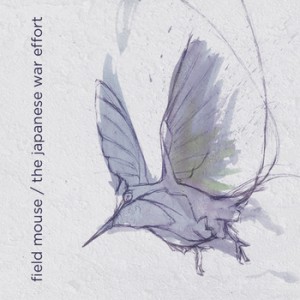 For the second time in less than a month I find myself reviewing a cassette release, which as I look back on 2011 is something I didn't expect to find myself saying. As this recent revival of the retro format continues, I find echoes of my own past - not least in the inventive packaging and the attempts to elevate this once ubiquitous format into an artefact. Untying the golden thread and unravelling the heavy paper sleeve featuring truly beautiful and wintry art, reveals a bright blue professionally dubbed cassette with inserts allowing access to secret songs and featuring snippets of information to peruse while you listen. This sense of experience makes the purchase of music so much more exciting than just clicking and waiting for the download to complete, and takes me right back to the thrill of ordering unknown music and the anxious wait for the postman. The debate about how relevant and useful cassettes are in the 21st century will rumble on I'm sure, but it's absolutely important not to let this overshadow the contents of the media - which in this case is magnetic in every sense of the word.
Once again this is a Gerry Loves Records release, and this time around it's a split between Field Mouse and The Japanese War Effort both of which have previously graced these pages. Despite not being a first mention here, Jay Kural - the driving force behind Field Mouse - remains a rather mysterious and reclusive character. His side of this split tape is ushered in by a shuffling of insistent synthetic beats and a cavalcade of glockenspiel sounds on "Toy". Later in the track, the strange chittering laughter of children is part fitting, and part rather creepy. From the outset though, it's clear that Field Mouse have pulled an ace in terms of making machine-manufactured music sound organic and yet still mechanically hypnotic, and this is in no small part due to the way that analogue instruments and sounds are threaded through the electronics. "Cloth Pattern" sees a rare intrusion of vocals, courtesy in this case of Conquering Animal Sound's Anneke Kampman. Fractured beats, an undertow of melodic bass and shards of spine-tingling, glassy noise weave a curiously warm atmosphere, while Anneke half sings and half raps her vocal. In common with Conquering Animal Sound, Jay Kural's work at the edge of the human-machine interface is compelling and unusually personal - and while this music is satisfying and engaging in it's own terms, the inclusion of vocals brings a new depth. There are more vocal moments too, as Yahweh, otherwise known as Lewis Cook, guests on "Lonely Her" providing a tumble of uncharacteristically euphoric vocals to top a skittering, sampled harpsichord melody with a sinuous chorus. As he promises faithfully to write lyrics for the track, Cook self-deprecatingly suggests "I'll meaninglessly self-disect" as his upbeat delivery belies a darker edge. Finally "Slowflow" is as gorgeously unctuous and blissed-out as its title implies. A ululating bassline, eerie samples and a liquid cascade of sounds brings this side of the tape to a close, with the formerly commonplace task of having to walk to the tape-deck to flip the cassette over now an odd novelty.

Field Mouse - Lonely Her
With the tape turned over and the reassuring hiss shivering the speakers The Japanese War Effort side shimmers in with a drone of electronic noise and a throb of bass. "Everlasting Sun" kicks off with psuedo-religious, hymn-like qualities before Jamie Scott returns us to earth with a line about "steaming cups of tea". As the track builds through a series of layered, blaring organ sounds it's hard not to get carried away on it's strange, giddy optimism. I remember hearing "Dream of a New Labour" appear on the web earlier in the year, and it's succinct observations on the gradual slide of the British left into comfortable, middle-aged conservatism is set alongside a queasy, warped musical backdrop. Scott just about nails the uncomfortable truth about modern British culture when he intones "the moment becomes the monument" - there's a government-funded research project just waiting to escape from that statement already. Jamie remains in a reflective mood on "Our Land Could Be Your Life" as he explores post-industrial Rutherglen in a surprisingly straightforward and tender song, with a minimal pulse of a tune burbling away underneath. This tendency towards the personal and political feels like a distinct shift from the comparatively playful "Surrender to Summer" EP which arrived earlier in the year, but it's not an unwelcome one as Scott's swipes at bankers and fallen politicians are gentler, cleverly observed and far wittier than most in an era of otherwise pretty ham-fisted attempts at protest singing. Finally the mood is lifted out of reverie by the gently insistent, upbeat "Daddy Says" with it's almost choral closing refrain of "squint at the sun". I continue to find myself surprised and amazed by The Japanese War Effort in the strange ability to turn a style of music which I've previously found fairly disengaging and perhaps even confusing, into something vital and personal.

The Japanese War Effort - Our Land Could Be Your Life
Wherever you stand in the debate, the cassette feels like just about the perfect way to deliver both The Japanese War Effort and Field Mouse, with their shared love of analogue clicks, pops and glitches, washes of water-colour electronica and warped retro beats. Taken alongside the beautiful packaging there is a sense of a masterpiece in DIY miniature here, and a real feeling of craftsmanship and industry. Both sides feature sometimes slightly downbeat, but mesmerizing soundtracks to what promises to be a rather gloomy winter, with just the hint of humour and warmth necessary to make it all worthwhile. If you're going to treat yourself to a Christmas present which has the potential to last beyond the empty bottles and discarded carcasses of the festive season, you could do far, far worse than investing in this cassette.
The split tape can be purchased from Gerry Loves Records for £5, complete with a digital download of all of the tracks and more for the casette-challenged. The label is also offering a two-for-one deal with their split 12" also featuring The Japanese War Effort for just £10.