Posted in Railways on Saturday 17th December 2011 at 11:35pm
---
It's been a rather odd, frustrating year for railtours. Lots of cancellations, lots of uncertainty, and a great deal of politics and rivalry entering the market. Amongst this, I've tried to do as many as possible, with an emphasis on rare or unusual track wherever possible. This hasn't always been easy, with UK Railtours and Pathfinder both refocusing somewhat on the enthusiast market, while Spitfire plough a steady furrow doing there own thing. None of these operators have been immune to problems this year, but there have been some memorable trips too. I reflected on this as I headed for Bristol Parkway this morning to pick up this tour - the last of the year, and one that again had no timings until late in the week, and for which tickets had yet to be delivered. The run up was surprisingly smooth, with time to grab a quick breakfast at Temple Meads before switching to the Swansea HST which reverses at Parkway. Just as well, as virtually nothing was open at Parkway despite things being fairly busy. Caught up with a few familiar faces while waiting for the tour, which had used the Rhubarb Loop to avoid Temple Meads and arrived exactly on time. Found my seat as notified by 'phone and settled in for what was to be an interesting trip.
With the skies starting to lighten, but the stock still very steamy - something that didn't change much all day really - we headed north to Birmingham, making pick-ups at Cheltenham and Barnt Green, before heading for Internation for a loco swap, where our Class 66 gave way to a Class 92. Frustratingly one I'd had before, but good to be behind one of these fast, powerful machines again. Also an opportunity to get a decent coffee before setting off north for Crewe via Bescot. Some very swift running once we were out on the mainline, and we were soon drawing into Basford Hall Yard where a Class 60 was to take over the reins for the exit via the Liverpool Independent Lines before our perambulations around Merseyside. This involved a bit of a spin on lines familiar from a couple of previous tours, ending up with a rather extended wait in the Down Wapping Siding at Edge Hill. Luckily, we weren't stuck in the tunnel - and after the stop we made our way back to Warrington via a highlight for me, the traversal of the through line in Dallam Royal Mail terminal, much to the surprise of a gang of postmen working hard to clear the festive backlog no doubt! At Warrington we deviated from our route a little, ending up in the Canal MSC Sidings rather than those at Warrington Old Junction. This whole area is a mess of tracks, but this stop was just to allow a reversal, via the addition of 31601 to the train. It was of course supposed to be a Class 08, but with the resident example out of action, this had to do. The Class 31 drew us along the line to Latchford, alongside a waiting coal train, before detaching and allowing 60011 to haul us forward to Ditton Reception Sidings via Fiddler's Ferry.
Another run around here accomplished swiftly and efficiently, as all of the manoeuvres were today, then off to Crewe once again using the Independent Lines to access Gresty Lane Loop, where the 60 was detached and 66206 arrived on the other end of the train to pull us home. The run back to Bristol was quick, on time and entertaining in a coach with no lights - who said it only happens to 'other operators' tours then? This only improved the fairly sociable atmosphere on board, despite an amusingly ill-informed and geographically challenged loudmouth sitting behind us! At this point I realised that I'd not taken a single picture all day - either the locos had been in the wrong place, we hadn't had a break or it had been too dark to get a shot on every occasion. I hope a few shots will turn up on the web in any case.
So, my return to Pathfinder Tours was an enjoyable, sociable jaunt to largely familiar lines with some winning traction. I can only hope the quality stays this high next year...
Posted in London on Saturday 10th December 2011 at 10:11pm
---
I often find myself haunting the same places at the end of the year. As the official trips dry up, I seem to seek solace in a round of familiar journeys which take me back to places - sometimes significant, sometimes just familiar and interesting enough to divert my attention for the day. Today though, despite starting out as just such a solitary ramble, ended up having a couple of purposeful intentions.
Set out a little later than normal on the direct train to Weston - though knowing I'd need to find breakfast and given an oddity of the ticketing system I decided to grab a ride on the 06:55 unit from here, catching the following London train from Weston. We left a couple of minutes down, but soon made up time on a speedy run west with the sun rising in cold but surprisingly bright sky. Expected that perhaps this train would be a little busier than usual, but in fact all was quiet until Reading, when a family got on and decided to sit directly across from me with the father occupying the seat in front of me in a sort of side-saddle fashion with his wheeled case blocking the aisle. Eventually he took the hint that it was in the way of the procession to the buffet, but the rest of them squawked and hollered all the way to London - mostly the adults in fact. Decided that a bus would be the best way to arrive roughly around when I wished to at Spitalfields, so took a 205 and enjoyed a survey of the Euston Road as we arced across to Liverpool Street. Confused by some Crossrail related diversions, which meant a little walk to the station where I had coffee at a disorganised Starbucks. My arguments with the Bristol Temple Meads branch about opening times were becoming the stuff of legend, but I'm still hooked on the coffee, so good intentions and protests are at best patchy at present. Then, over to Old Spitalfields Market where the Independent Record Label Market was just beginning to get started. The idea was that lots of the labels affected by the fire during the summer would sell direct to the public, throwing in some special deals and exclusive stuff, and therefore making a bit of much needed cash. Browsed for some time, noting a growing crowd of hipsters developing. Swooped in for a good look at Domino's vinyl and the Chemikal Underground stall, where I made a few purchases and handed over cash to Aidan Moffat himself.
After a further wander and more coffee I made my way to Whitechapel Station to meet a friend who now lives south of the river. I arrived a little early, and with the coffee taking it's toll, I decided that there must be a toilet in the Royal London Hospital and so I ventured into the forbidding building. Following the signs for the toilet took me deep into the building, down stairs and into low tunnels with hanging wires and exposed pipework. Doors leading off to therapeutic facilities were everywhere, and there was little separation of public and 'private' space. Made one wrong turn at the bottom of a staircase and found myself in a corridor with a number of old people waiting silently in chairs and trolleys. Very odd, very troubling and incredibly creepy. Not sorry to escape back into the turmoil of Whitechapel and to meet my friend.
After an interesting walk up Brick Lane and around Spitalfields, we retired for food and drink and chatted. It struck me I rarely enjoy London as a customer or a consumer these days and it felt good to be catching up, sharing stories and generally just relaxing for a very welcome change. All too soon, time to head back to Liverpool Street where we took tubes in opposing directions, with me heading back to Paddington for my ride home. It had been a day of rare purposefulness, but a very happy and relaxing one. I should do this more often.
Posted in SHOFT on Wednesday 7th December 2011 at 9:31am
---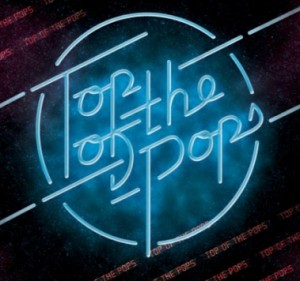 Around this time of year, it's going to be hard to peruse any blog without bumping into an 'end of year list'. I'm undecided on their value in some ways - they are naturally pretty subjective and limited by individual bloggers' tastes and attitudes. It's also going to end up a summary of the content of the blog over the past twelve months if, like me, you write fairly exclusively about music you find interesting or inspiring. Then there are the rules - what qualifies, what doesn't - a veritable trainspotter's delight of technicalities, sub-clauses and exceptions to twist their favourite releases into the framework. In short, it's a complicated and confusing time of year for the christmas party gig-addled blogger. But since the mainstream press will be full of their own backslapping efforts to appear to be defining the zeitgeist, I'm a little less concerned about this happening on blogs and podcasts. It redresses the balance a little, and reading these lists on sites with which I generally find I'm musically compatible provides an opportunity to check what I've missed. It was this sort of thing which led me to Timber Timbre and Aidan Knight in the past. If nothing else I hope that this list points someone to something they've missed and they give it a spin too. I've said it before, but this blog is after all the internet expression of yelling at your pals that you "just heard something amazing!" So what are the rules for the Songs Heard on Fast Trains list for 2011? Pretty simple, this is a list of full-length releases which I've listened to most, returned to most often and which I'll carry forward as essential listening into the new year. It's a very personal, highly skewed list I have to admit. There are some very honourable omissions, and because for the sake of my sanity the list has only twenty places, because as an arguably fairly normal human being there are things I love more than others - but this doesn't stop me loving them too. The order of the list is based on nothing more than the impact the releases have had on me - there is no science here, aside from a cursory glance at last.fm to see if my suspicions on what I've listened to most are founded in fact or fantasy. There could equally be a list for singles and EPs, gigs or other stuff - but there are still interesting records being released in 2011, so I might get distracted and write about those instead. So, without further rambling or self-justification here is the list. It's been a strange and interesting year for me, and the music below has been the soundtrack. Here's to the next one!
Some honourable mentions too, to
Bill Wells & Aidan Moffat
,
Come on Gang!
,
Edward Gray
,
Martin John Henry
,
The Son(s)
,
Happy Particles
and
United Fruit
who made me struggle with the idea of this being a Top 25, or even a Top 30. No doubt these artists will be appearing in lists everywhere - and maybe here in the near future too.
Posted in Railways on Saturday 3rd December 2011 at 11:12pm
---
My railway friends, locally at least, seem to spend a lot of time on the Southern Region. Perhaps it's because I did most of my ramblings here in the days of slam-door stock, and trains dividing and combining on route, that it sometimes feels just a little bit dull down there at times. However, recently I've begun to appreciate bits of Kent more than previously, and the magnetic pull of London with it's dense knot of lines and curious patterns of service is never far away. But, an excursion to the Southern from here means using rammed Cardiff-Portsmouth trains and getting frustrated in the process. So it's rare for me to head that way at all. But a couple of weeks back, in a search for upcoming diversions of interest, I noted that the route to Southampton was closed and that services were going via Eastleigh. I'd done this before when heading home from tours, but given that a single to Fareham could be had for the princely sum of £8 I decided to try to build a route using the cheapest tickets possible and see where I ended up.
Once again on arrival I saw the same staff team wandering around a closed Starbucks at Temple Meads. I'd had a reply from Customer Services only yesterday, so I fired off a new email of dismay. Given that the store is closed when I head back through in the evening, they're losing out twice given my usual levels of consumption - especially on chilly winter days. Settled for a poor substitute and headed for the platform for the 07:23 service to Portsmouth. This is one of the only trains which seems to have bearable loadings these days, and it was a little quieter too because a late arrival of the inward working meant the Bath passengers headed off to get the 07:30 HST which left a few minutes ahead of us. Had a lazy, quiet journey until a hen party boarded and cracked open the wine a little before 08:00! Still, it was entertaining, and passed the time until we took the route via Chandler's Ford and on to Fareham, with a bit of a wait for the single line section to clear. At Fareham, grabbed a coffee from a supremely disinterested shop attendant - though I suppose I'd forgive her, because for some reason the shop was full of people standing around not buying things. Very odd really, and not sorry to get out of the place and back onto the platform for the 09:56 to Hove. These Brighton services on the Coastway are pretty full nowadays too - and the service is a much busier proposition than when I first experienced it years back. Noted a number of trains in the hands of Class 313s, which I was secretly rather happy not to have to travel on. Nevertheless, the train got very full at times, including a battle-scarred young woman in university sports gear, sporting a nasty looking cut on her face. Strange folks down here!
I'd never used Hove station before, but incoming crowds heading for a football match put me off exploring in the short window I had here. Instead, found my spot on the service to London Victoria which would take the Cliftonville Spur avoiding Brighton, a bit of line I'm embarrassed to say I've never covered - certainly the last bit of passenger track around here I need I'm sure. Once through the tunnel and onto the mainline just north of Lovers Walk depot, I settled back for a doze, but soon realised that something was up. The guard, a bumbling and confused chap it seems, was trying to make announcements as we approached Haywards Heath, but seemed to be struggling to know what was happening. Eventually, by deduction, realised we were being booted off the train. It seemed to relate to some earlier delay or other, but dutifully we went over to the far platform, where another 377 soon arrived already full of passengers. He hustled us all onto the service, which was now pretty jammed with people, only to find that in fact another unit was to couple up. Our confused guard then told everyone that "the back four cars were empty". No kidding, and a bit of forward planning might have avoided a lot of discomfort and confusion. In the event, I stood for the fairly quick run up to East Croydon, noting that the rear unit which had joined us was in fact the one I'd ridden from Fareham to Hove. I'll never quite work the Southern out!
I'd planned a wander in Croydon, but settled instead for a coffee and some lunch. I'd slept very poorly the previous evening, and was still nursing the after-effects of a cold, so I just sat feeling a bit sorry for myself and watching the busy life of this station. Today wasn't quite working out as the stress-free ramble I'd hoped, and the weight of work wasn't lifting quite how I'd hoped. Nevertheless, I pressed on, catching the next Milton Keynes bound service. This route, with it's slow ramble onto the West London line and extended stops to switch voltage and so on, is now very busy indeed - in no small part due to Westfield at Shepherd's Bush. Found my seat and bunkered down for the busy stretch, then enjoyed the fly past Wembley Depot which seemed busy. Soon found myself at Watford Junction again. I seem to have been here a lot lately, and despite a lack of nearby facilities, don't mind the spot at all. Found a seat and enjoyed a bit of afternoon sunshine while watching the trains pass by. The London Midland units for Crewe and Birmingham arrived on time, and were surprisingly quiet. Watched the chaos as people ran around trying to get into the right portion for their destination before Northampton! At Birmingham International however, the train became very full - mostly with young, attractive women too! It turns out that the Clothes Show Live event was on - something I always seem to clash inadvertently with! The last ten minutes of the trip were busy, and amusing too as I eavesdropped on lots of strange conversations - a world away from the miserable chatter I endured the last time I did this route a couple of weeks back.
The crush of customers seems to be affecting New Street too, with the stairs jammed solid and people waiting in queues to leave! The works here aren't helping much - with passenger flows disrupted and quite a bit of confusion. Desperate for the toilet and for coffee I headed for the alternative exit, popping up outside the station and heading up the hill towards Starbucks. Hadn't bargained for the Christmas Market however - not only was the coffee shop very busy, but New Street was rammed with a slow moving crowd, window shopping and enjoying the market stalls. I say enjoying loosely because most of them seemed to be moaning - about the cost, the crowds, the cold, the queues...at one point I listened and heard all of the mournful Birmingham accents at once, braying their complaints. I wanted out of there as quickly as possible. Nudged and elbowed my way towards the edge of the crowd, down the slope and back into the entrance at New Street station. Not sorry to find myself squirrelled away in the waiting area at the back of the station, coffee in hand, writing my journal and watching the world go by.
Aside from some worries about an earlier cancellation of a south west bound service, all seemed to go a little smoother from here. As ever 1V65 arrived, emptied out and stayed oddly quiet. Enjoyed a relaxing, warm run back with headphones on. Perhaps today hadn't been quite so bad after all, despite having it's frustrations and complications? Most of all, the trip had been cheap - benefiting from some pretty fantastic fares and still covering well over 400 miles. And I hope Birmingham enjoyed it's market more than it sounded like...