Posted in Computers on Sunday 14th June 2009 at 10:51pm
---
It's not often I do any work on the underlying code of this website. Since I wrote Areopagitica four or five years back, I've done just enough tweaking to keep it working or to add features which have been deficient. But the core of this is much what was written back then, in all it's sprawling and messy glory. It's for this reason I've always resisted allowing it out into the wild - although a recent deployment elsewhere which was fairly simple has convinced me it wouldn't be quite so hard to package.
Today's work started as an effort to tidy up and improve the Movebook code to cope better with heritage engines - and sort of spiralled from there. Mainly as a marker for me, the following bits and bobs have seen work:
Search highlighting/Permalink display bug fixed
Search on both article content and title implemented
Movebook now knows about most heritage engine class numberings
Stock Reports also take into account heritage class numberings
Generated error pages (404 etc) improved and working with secure areas of site
If I can keep up the momentum in spare moments, I'll try to fix one or two other irritations over the coming weeks. It's certainly reminded me that at times when things are, shall we say a little fraught in the workplace, the mental effort of solving programming problems is a rewarding task.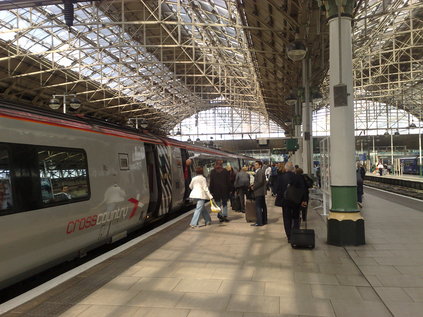 Posted in Railways on Saturday 14th June 2008 at 10:59pm
---
Today saw a lull in the procession of railway-related events which seem to have clustered in the month of June. So once again, a chance to rack up some mileage in pursuit of one of the stray bits of track which has eluded me over the years. These missions have become increasingly desperate and costly, but they get me out around the country for which I'm thankful as a diversion from the current round of oddness at work during the week. Despite having booked the trip a few days back, dithered about going given a tricky day spent in A&E with my little nephew and a broken arm yesterday. But, despite being a little distracted, found myself leaving home early with the promise of good weather and clutching a fistful of cheap tickets for a trip via Rotherham Central and more blue ink in the 'Baker'.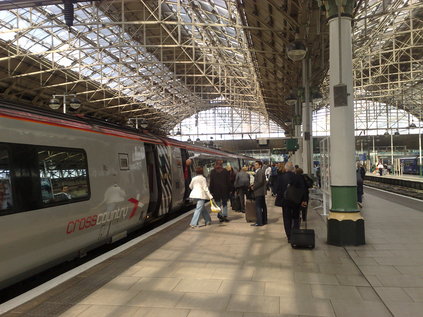 Whilst not nearly as useful as when it started from Exeter and connected easily with local services at Weston, 1M42 remains a useful train. Generally quiet and reliable, this service provides a decent link with the North and a sensibly early arrival in Manchester Piccadilly. Having tried a variety of routes, settled for this one and despite a short connection still enjoyed the arrival at Piccadilly. Despite it's conversion into a modern shopping complex, it still retains it's atmosphere of a real 'big station'. The light, airy trainshed always lifts my spirits and reminds me of early journeys to this part of the world. Today, only here to change trains - made complicated by some platform changing shenanigans and serious overcrowding. As the tanker driver strike starts to bite somewhat, its encouraging to note increased patronage of rail services - but the 3-car 185 working to Sheffield wasn't coping well. By the end of my short journey via the Hope Valley, First Class had been declassified by a harassed guard. Watched the unit leave for Cleethorpes still packed to the rafters before almost getting the wrong train in my haste to move on!
The next part of the trip was the reason for coming up here today - the short section of line which diverges from the Sheffield-Doncaster route at Holmes Junction and rejoins at Aldwarke Junction, taking in Rotherham Central and C.F.Booth's scrapyard on route. This area confused me for years as I sought to untangle the mess of lines and work out which I was actually travelling on. The unit made slow progress out of Sheffield, snaking across the tracks and finally speeding up just a little once off the mainline at Holmes. The scrapyard was impressively large - much bigger than can be seen from the other line - but there was little evidence of rail-related work aside from a line of condemned wagons on the rail connection to the site. Rotherham Central was busier than I expected, a rather modern 1980s building commissioned to replace the much grander but poorly sited Masborough Station. We sat for what seemed like an age at Rotherham before heading back onto the mainline and continuing the busy train's journey to Doncaster where I disembarked.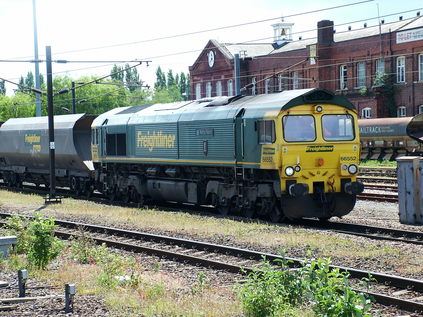 The plan was to spend an hour or so at Doncaster enjoying the passing traffic before heading home on a Voyager direct to Bristol. Couldn't settle into things and found myself very aware of the normal/enthusiast divide today. The weather also took a turn for the chilly and damp, and I found myself sheltering in shirtsleeves, feeling ridiculous and a bit miserable. Pulled myself together in time for the trip home, which was a really good cobweb-blowing trip through much lighter skies in a quiet train. A strange day - probably much influenced by a very odd week - but a chance to escape which is always welcome. A few interesting trips to various open days coming up, which will be interesting and diverting in equal measure. For today though, a little more ink in the book is always a good thing!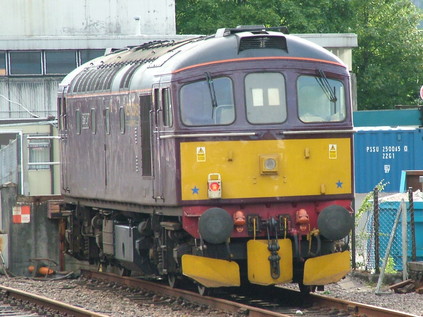 Posted in Railways on Thursday 14th June 2007 at 9:41pm
---
A couple of years back I arrived at Fort William, and having travelled for hours without a break somehow lost my nerve. The remainder of the trip to Mallaig seemed to take me impossibly far out of civilisation, and the sight of shops and supermarkets and the silent class 37 awaiting is journey back to the known world persuaded me to abandon my plan. I've regretted this decision ever since, and particularly as I've crossed off more and more Scottish railway, this short but inaccessible length of track has become a very obvious omission. Today I planned to correct that.
My plans changed early - waking to the same sheets of rain which had been falling over Bradford last night, I eschewed the walk to Interchange station, and made the quick dash to Forster Square for the single GNER service which starts here. Not many passengers, but plenty reserved from Leeds it seems. A quick run, with a pick-up only stop at Shipley our single call - a few more takers here for this convenient service into London, and the chance for the guard to argue with an errant cyclist for loading his bicycle into the wrong carriage. Off at Leeds and over the bridge for the 0710 HST to Edinburgh. Again, fairly lightly loaded - but since this called almost everywhere up the East Coast Main Line, we were sure to get busier. Settled in for some familiar ground this week, as we headed for York, Newcastle and then Edinburgh. Breakfast served, and working wifi made for a rather more luxurious trip than I'd experienced over the past couple of days. Most importantly, my changed plans meant an earlier arrival in Glasgow Queen Street as I'd have a fairly good choice of trains from Waverley. This took the pressure off for the connection into the West Highland Line too.
Arrived at Edinburgh and after getting my bearings in the changing station, did some shopping and headed for one of the few terminal platforms at the west end of the station which wasn't still a building site. Quick, easy run into Queen Street via Falkirk in much brighter conditions than further south. With a longer stopover in Queen Street than originally planned, popped into Avalanche Records and purchased a couple of CDs I'd been reading about in the 13th Note just the other night. Strange buying music in a real live record shop again after a very long time! The assistant also gave me a tip on how to 'unlock' the PIN on one of my cards I'd stupidly entered the wrong number for in Crewe earlier in the week, so a fruitful visit all round! Back to the platform to find a total of three units making up the Oban/Mallaig train today - one would split off at Crianlarich and head for Oban as usual, and the other two would part at Fort William with the rear cars heading on to Mallaig. Found a comfortable seat in the through portion for Mallaig and settled in for the epic trek into the Highlands.
I've known people who have travelled all over the planet seeking the greatest sights and most stunning vistas who say that there is nothing here in the UK to compare, but I can truly say when I first made this trip I was awestruck by the scale and remote beauty of this line. I thought that a second visit and some familiarity would diminish my view, but it didn't at all - and interestingly on the trip I spoke to a number of people who said they repeatedly made the journey because they never tired of the experience. After the climb from Helensburgh Upper through fiercely guarded MOD territory around Gareloch, and then rounding the northern tip of Loch Lomond, paused for the customary leg-stretch at Crianlarich whilst the Oban train was detached and made its way west. Too early for the log train, operated strangely by a Virgin Class 57, which arrives here in the evening and travels south to Chirk overnight. Back on board, and as we rounded the Horseshoe Curve at Tyndrum Upper, while crossing Glen Coralan, caught sight of the Oban train glinting in the sunlight in the valley below.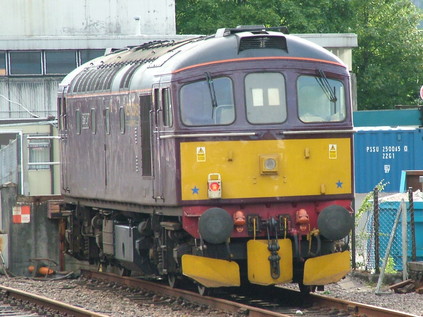 Once over the vast emptiness of Rannoch Moor and having skirted the Monessie Gorge, we arrived at Fort William. The return to civilisation always seems sudden and unexpected here. Noted 67004 awaiting sleeper duties, and sitting in the sidings was 33029 which has followed me around Scotland this week. A brief wait here for our unit to be uncoupled and a school party and a fair few locals to board. Realised that this was a commuter train of sorts! On departure, we turned west once again, over the Lochy Viaduct and passed Banavie where the Radio Signalling Centre controls trains over much of the remote north of Scotland. The line was a bit of a surprise - less of the awe-inspiring emptiness and more stops at little villages which seemed to be busy in their own small way. It reminds me of how the Kyle line changes as it nears the coast, where I suppose life was a little less harsh and resources more plentiful in times gone by. Naturally a stunning feature of the trip is the majestic sweep of Glenfinnan Viaduct - which has been in all sorts of films I've not seen! The train paused briefly mid-crossing with one of the school party exclaiming "Aw! I dinna lake et!" at the top of her voice! The descent into Mallaig in early evening sunshine will surely become one of my favourite memories of this trip. Wandered the small harbour village for a while in the brief layover. A number of fellow passengers seemed to be returning too, stopping only for fish and chips which are naturally a local delicacy.
The return trip to Fort William was a little quieter, but equally pleasant. Spent some of it speaking with a lady whose nephew travels the world in pursuit of his railway enthusiasm. On arrival, made the short walk to the Alexandra Hotel finding my room had a stunning view. Down to the restaurant where I'd stopped in on my last trip to sample to local food and beer. I'd love people who don't understand why I travel by train to have been here today - it was full of perfect examples.

Posted in Updates on Friday 14th June 2002 at 12:00am
---
This week seemed very long - due to the last one being so short no doubt. After all that's happened I can't help wishing that I was undertaking the London trip tomorrow rather than last week. Work has been strange - but thankfully I'm finding friends there who I honestly feel are trustworthy. I'm such a miserable and disconnected old git these days that this is something near miraculous. Lots of balls in the air right now, and I'm not sure which way to turn next. Finishing "By The Ionian Sea" has left me with a strong desire to visit Southern Italy. There need to be some financial changes to achieve that particular goal. Built gnome-terminal with the vte widget in place of libzvt - fixes the updating problems, but introduces some crashes when several instances of gnome-terminal are around and one closes.