Posted in SHOFT on Tuesday 15th March 2011 at 7:03am
---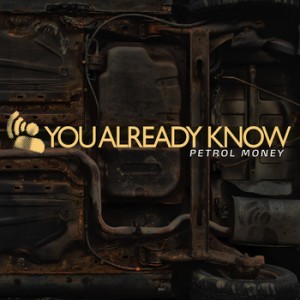 It must be difficult following a frankly stunning debut. I recall back in the 1990s when I still pored over the music press in the hope of hearing about new things, there was a running joke in the NME about the 'difficult second album'. It's hard to know whether it was meant to be difficult for the artist or the listener? Perhaps though it's both - with expectations raised by a sterling debut, bearing down weightily on artists who now have a reputation and a recognised niche to occupy. The best bands seem to shatter the box on the way out, taking our preconceptions with them. Others choose to make their chosen bit of the musical world their own little palace. Both routes are fine - but it's pretty hard to live in both worlds at the same time.
But You Already Know seem to be doing just that on this new album, a follow up to 2009's "Stop Whispering". That debut was uncommonly fine - a mixture of light and dark, punishing solid riffs alongside moments of near-epic grandeur. It was, for a little while in the post Christmas lull of early 2010, pretty much all I would listen to. Instrumental music has it's place - and anyone who tells you it's dull or boring is clearly more interested in the cult of personality around the singer than the song itself. However, there are some bits of this record - particularly early on - which are just a little dull and almost a bit YAK-by-numbers. The album starts with a clear statement of what to expect with the solid, thunderous "Let's Fuck". It thuds relentlessly along with a dangerously non-ironic 'metal' solo squealing away in the background. When this surfaced as a single back in late 2010 it was a fun cobweb-destroying romp, but in the context of an album with a fair bit of this kind of material up front, it's a little less convincing.
Happily, by the time we reach "Amber Lamps", YAK are back on form, and the album improves exponentially from here in. The bludgeoning, hard-edged rhythm section remains but is tempered by a more melodic, soaring element which takes these songs beyond the grime and grunt of the early part of the album and into a more interesting dimension. YAK seem to have settled on a sort of metallic take on post-rock which is eminently listenable and emotionally engaging - which is never easy for entirely instrumental music like this. The latter part of this record manages this by having an undercurrent of soaring melodies which temper the storm which the band are capable of creating.
"The Gush" represents a return to the thrash and burn of the first part of the record, but is followed by the initially menacing but ultimately gorgeous "Meatshield". Here YAK slow the pace and quell the urge to rush for the end of the song long enough to produce a contemplative, almost gentle post rock hymn which explodes with satisfying fury - and keeps exploding until it reaches a swooning anthemic conclusion. This inventive and more restrained technique is maintained through "Into and Over You" which stacks up around a martial drumbeat, building towards a searing ending. The album returns to it's roots for the closing "Business Class" which combines a filthy, funk-metal bassline with a roar of guitars. It's difficult not to love this closing riot of noise, just because it breaks all the rules and demonstrates the playful ambivalence to genre and stereotype which YAK have developed.
Despite my whines and gripes about the early part of this record I find myself coming back to this collection of songs in different ways - the first few songs perfect after frustrating days in the office, and the latter part of the album for brilliant cold morning commutes. I'm wondering perhaps if it's all in the sequencing of the tracks? This is something which is hard to get right - and in the post-CD age where people have the freedom to rearrange things easily, it's sometimes perhaps not given the attention it needs. In any case, this is a noisy beast of a record with a sense of humour alongside it's epic and serious moments.

You Already Know - Into And Over You

Posted in SHOFT on Sunday 13th March 2011 at 11:03pm
---
I received an email a few days back suggesting that I was neglecting my local music scene in favour of events much further away. It wasn't that polite, but you get the picture. I replied as I have before, that when things locally began to move away from the years of dull pub rock and tribute bands which seem to stifle any kind of genuine creative spirit I'd happily cover them. I also suggested that when promoters here realised that local support for national touring bands was a means of exposing talent to new audiences, that too would be a positive thing. So at first, tonight looked like a 'told you so' moment - yes Admiral Fallow have trodden the southbound path from Glasgow - but we had local support acts didn't we?
Well, kind of.... Lonely Tourist is an expat-Glaswegian now based in Bristol. He takes the stage cutting a rather slight and nervous figure in a check shirt, and with a near apologetic introduction. It's just him and an acoustic guitar slung high on his chest, and the audience don't seem greatly interested in the bar at the back of the room - welcome to Bristol. Then however, he starts to play - the rapid, cowboy-style strum of the busker. His voices soars above the chatter and things get interesting. A gradual drift begins, and by the end of his closing number there are plenty of people watching and listening. Whatever this is, it's probably not folk music of either the new or old variety. Lonely Tourist offers a sort of edgy, acoustic pop with wonderfully self-deprecating lyrics which dodge bitterness in favour of humour. His patter - which he assures us he "left at home" - is muted, restricted to plugging his newly released CD. Recent single "Patron Saint Procrastinate" - on record a sparkling almost country-pop gem - is delivered as a sparse high-speed strum, with Lonely Tourist's voice by far the most important instrument - clear and melodious when he sings, gruff and impenetrable when he speaks between songs. I caught the lyrics of "Delighted" - a tale of skirting the edge of the music industry and watching people become successful - and thought back to my email. I suppose Lonely Tourist is technically local now? I don't think he'll be on the edge of things for long with songs this strong. One to watch for sure, and his debut album can be obtained from Bandcamp.
Port Erin however, were an odd choice to throw into tonight's mix. A three-piece from Wiltshire, who listen to a lot of classic rock music I'm sure. Technically, all three of them showed enormous skill as musicians - with a special word for the sinuous and fluid bass. However, I'm not sure what it added up to? The songs, often perhaps a little over-long, moved from crashing, angry grunge-fests to oddly unnerving Dire Straits play reggae numbers. It was all just confusing, and sandwiched between tonight's other acts it just felt strangely out of place. Like all support bands, they'd brought along their cheerleaders who lounged laconically around the venue during the other bands, but leapt up to support their heroes. It's probably a good thing they did, because I fear quite a few of the rest of the audience just didn't get Port Erin. I stress that this band isn't bad - far from it, they are technically proficient, the vocalist has an engaging falsetto and the drummer is a tiny ball of thunderous energy. But it felt like they'd just discovered Dad's record collection. In another situation, perhaps things would have been different?
At last I get to see Admiral Fallow! Having been elsewhere - annoyingly north of the border I think - for both their previous Bristol shows, I felt like I had some catching up to do tonight. Having been an early adopter of their frankly amazing "Boots Met My Face" album last year, it was fantastic to see it being released more widely - even if this tour to support it had been somewhat dwarfed in significance by their invitation to SXSW. In fact, tonight's performance was the last date before the band jetted off to Texas to join a host of other Scottish musicians. Taking the stage to music which sounded suspiciously like incidental music from Highlander the band opened with the gentle "Delivered". This was the first time the entire band, including the drummer had played in Bristol - and the sound was full and rich - credit indeed to their soundman who had coaxed a surprising depth out of the sometimes rather acoustically dull box of The Cooler. With the audience spellbound, there was no pause at all as the band errupted into "These Barren Years". There was dancing. Not me of course - never. But, in a move seen rarely with cool, Bristolian audiences, there was visible movement at the front of the venue! The set was formed from much of the triumphant album, but a couple of new compositions featured too - they were notable for feeling a little tougher and angrier, with the lyrics interestingly moving from the reminiscence and introspection of "Boots Met My Face" to a wider view of the world. Notably Louis Abbott and Sarah Hayes seemed to take a somewhat more balanced share of the vocals. A set highlight though was "Four Bulbs" - here, the instruments were laid down and the microphones switched off. The band formed a choir around Louis and his acoustic guitar and delivered the song note-perfect, it's aching beauty intact even here in a slightly grimy Bristol nightclub. The audience responded rapturously inspiring a storming, triumphant "Squealing Pigs" before the band left the stage. The encore consisted of a solo Louis covering Elbow's "Switching Off" - the influence clear in this gentle, affecting delivery - before a final and life-affirming romp through "Old Balloons", the song which probably persuaded me here in the first place.
Encouragingly, the Bristol audience already knew Admiral Fallow were destined for big things - the support slot with Frightened Rabbit likely having confirmed this was something special. They left the stage, almost directly heading to the USA with the genuine warmth of the often tricky Bristol audience ringing in their ears. It had been a special night for a couple of very special bands. And it was sort of local, I suppose...

Posted in SHOFT on Monday 7th March 2011 at 9:03pm
---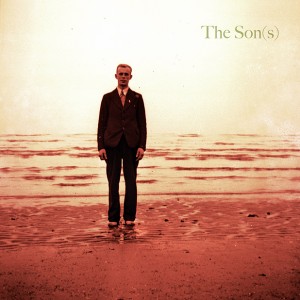 Even the curious and rather melancholy sepia toned sleeve is mysterious... a moment in an unknown subject's life captured in time. Welcome to the odd world of The Son(s), a strange, shadowy presence - much vaunted by knowing bloggers with a interest in Scottish music, yet detached and distant from any sense of a scene or network. It remains to be seen if this publicity-shunning behaviour will pay off - I detect a minor backlash from some of the more serious-minded types already in fact. But whether or not we know who is involved or indeed how many Son(s) there really are, the simple truth is that they have delivered a remarkable and accomplished debut album which appears to have satisfied and rewarded the massive curiousity around the band.
The album kicks off with the slick but spiky soul of "Dogs Boys & Men", the track building through layers of joyous sound before jittering into a chunky, noisy guitar outro. Impossibly catchy hooks tumble from the song, and this sets the tone for much of the album. Drenched in harmonies which would make a Beach Boy smile and full of clever instrumental twists and tricks, the sound is polished, clean and carefully arranged. In fact, if it's possible, things might just be a little too perfect in places. Somewhere prior to the middle of the record the pace slackens and the songs begin to blur a little into a sheen of sweet harmonies and washes of strings. It's a little like eating too much ice cream - it hurts the teeth just a little, but you don't want to stop. Things tighten up though in the form a trio or particularly strong songs - starting with "Sold Down The River", ushered in by a shimmering wash of sounds, driven by a relentless piano and acoustic guitars and with a little judiciously applied cello, not for the first time the vocals have a strange but not displeasing hint of a young and still giving-a-shit Elvis Costello about them here. As the track swoons out of view, the sound of the sea heralds the arrival of "There's a Hole In The Middle of The Sea". A modern day shanty, plucked gently on a guitar while the now familiar chorus of voices twist around a central, simple vocal. For me this is perhaps the album's highlight - and the best expression of the fusion of polished modern production and warm organic acoustic tunes. The triad ends with "Count Your Feet (Version)" which appears initially to built around the bassline of the theme from gritty seventies cop series The Sweeney. Cracked and pained vocals soar about the distorted crash of percussion until a choir of baritone voices join. There are careful and light touches of Americana here, but they're never allowed to dominate the mood.
Album closer "Mars Just Plied Her With Gin..." is perhaps the most straightforward composition here, but it still impresses hugely with its woozy, bluesy harmonies and dizzy swoon into a proper, grown-up guitar solo alongside a chorus of "It's only when you get this drunk that you can feel the world spin...". And drunk is pretty much where we end up, intoxicated by the slick harmonies and beautifully constructed layers of instrumentation. Like all the best episodes of drunkenness there are things you'll forget and perhaps wince at tomorrow when the memory returns - but mostly this album is the perfect antidote - spectacular, complex stuff which pays off repeated listening.
The Son(s) is out now via Olive Grove Records.

The Son(s) - Mars Just Plied Her With Gin...

Posted in SHOFT on Friday 4th March 2011 at 10:03pm
---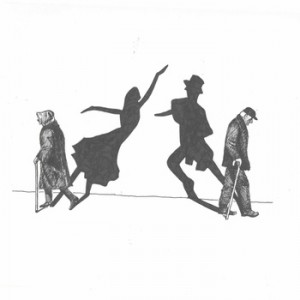 As last month's performance indicated, Debutant is in no sense a dedicated seeker of rock star glory. So, it perhaps shouldn't be a surprise that this album sneaked out quietly - indeed it's more of an unexpected release than anything creeping out of Radiohead's stable this month! Preferring to let his music speak for itself and throwing in perhaps the ultimate self-deprecating barb, it's important to point out that this album is entirely free. As ever it's easy to dismiss or overlook something you get for nothing - but to overlook this work of surprising breadth and clarity would be criminal. In part the album collects some of the Debutant music which has been circulating around the web for some time - not least the tracks which appeared on the split 7" with Conquering Animal Sound on Gerry Loves Records. Indeed, "Thirst" opens the proceedings with a gently strummed guitar and whispered, reverb drenched vocals which hark back to Galaxie 500 - particularly when the keening guitar melody sneaks into the mix. Debutant's voice doesn't feature hugely on the tracks collected here, which is perhaps a shame because where he does add vocals to the intricate layers of guitar work the music is lifted and spins in new directions. When he sings, his lyrics are obscure, guarded and indirect - tiny tales, of which we only get to see a small part. The simple acoustic backing on "Silencing The Guns" belies a bitter, whispered lyric which seems to reflect on the horror and pointlessness of fighting a war - but again, Debutant is careful not to give too much away. He seems much more comfortable to deliver the atmospheric beauty of instrumentals like "Yeah! Currahee!" which slides quietly in before ascending via layers of almost choral guitars. It ends with the shimmering chords dancing around like voices in the roof of a cathedral. On good headphones, the effect is blissful and transporting.
The centrepiece of the album is the epic "King of Doublespeak", clocking in at near six minutes in length and as ambitious and remarkable in its scope here as when performed live. Opening with the almost painfully understated couplet "Excuse me while I think out loud/but my heart is on my sleeve", the track climbs through a gently picked opening before layers of blissed-out feedback wind around the melody - just occasionally drifting out of control before being gently coaxed back into the current. Its hard not to completely love this song, which perfectly sums up the Debutant experience. "Thirst" also makes two further, very different appearances as Parts 2 and 3 take a more traditional song structure based around precisely picked acoustic guitars as Debutant whispers "brightness fades and voices echo" effectively describing his own delivery as the album closes on a quiet and reflective note.
It's been easy to get frustrated watching Debutant play down the release of this album via social media. His quiet lack of confidence and air of self-deprecation hides a remarkable ability to build layers of whispered vocal and twists of intricate guitar melody into something quite considerably more than the sum of these simple parts. It's simply not right to let this release go unremarked - this first collection of Debutant's music signals a triumph of the simple DIY spirit over the tendency to over-produce which seems to be creeping into all kinds of music just now. Download and enjoy, but send your encouragement because we need more of this stuff!
Debutant's 'We Stand Alone Together' can be downloaded from bandcamp for free.

Debutant - King of Doublespeak