Posted in SHOFT on Tuesday 3rd May 2011 at 5:05am
---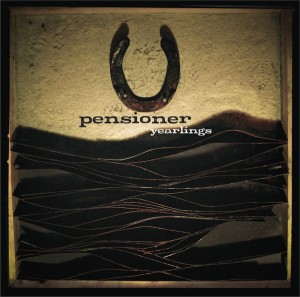 I had a beer-fuelled pub debate recently about the demise of the 'proper' rock LP. Namely, a record that's about ten songs long, isn't a concept album or some sort of thematic set piece, and just delivers a snapshot of a band's development at a moment in time. The internet has done some great things for music, but alongside the somewhat double-edged swords of convenience and accessibility it also allows appalling self-indulgence to occur - the sort of nonsense which was once available only to the really rich and famous act who had money to throw away. But, in the midst of a market saturated with the over-egged and terribly serious products of fevered, suffering musicianship come Pensioner. Emerging from the churn of musicians which makes Dundee look potentially more incestuous even than Glasgow, Pensioner seemed to rise from the ashes of a number of bands some time last year. They brought with them that most elusive of all things in the music world - a sense of humour. This is evident from the earliest listen to their music, which is infectious and enjoyable in no small part because they're having a blast playing it. There's also a more immediately obvious comic outlet in the absurd song titles which bear virtually no relationship to the contents. After all, why should having grandiose, odd or ludicrously lengthy titles be the preserve of instrumental post-rock acts? But, despite daring to have fun and not being ashamed of raising a smile in public, it's absolutely important not to write-off Pensioner as anything less than one of the most exciting emerging groups in Scotland at the moment, and "Yearlings" is a fitting opening to this career.
For all the simplicity of this concept, Pensioner are a tricky act to pin down. There are moments during "Yearlings" - not least early favourite "Gadgie Weddin'" - where it's possible to close your eyes and imagine that you're listening to something which Dischord Records would relish releasing - tight turns in mid-song, cascades of noise vying with spine-tingling melody, and a vocal range from a downbeat indie-drone to a hardcore howl of rage. In particular, the rhythm section appears capable of technical shifts and time changes which probably shouldn't be possible - and certainly shouldn't attempted by the uninitiated. No-one is doing this kind of thing these days - and those who are trying even parts of this heady mixture of elements aren't doing it nearly as well as Pensioner. The trademark song titles reach a peak of silliness - and a neat musical in-joke - with "Annannannawidecombe". In yet another variation of pace and tone this is nearly jangling indie-pop with a comparatively playful mood dominating. But there is a dark lyrical undercurrent here, indicated not least by the curious line 'on this peninsula the broken bodies lie'. The track builds and grows, finally strengthening into an epic ending. Next, "Sports Science" kicks off with a menacing intro and progresses with slashing guitars and a sinister bassline which support a genuinely unhinged sounding vocal. But even here, where Pensioner appear to be at their darkest and most serious, there are sudden bursts of deft, joyously complex guitar work, the melody ushering in a simple but swooning chorus. The track is coupled to "Daniel O'Dickhead" which marks a distinct change to chiming melodies and a snare-drum shuffle. These are two distinct but interconnected songs, and it's certainly not just a case of having too many bizarre song titles to spare.
Of course there is risk when you're dealing with a pretty straightforward band set up of guitars, bass and drums that things will begin to sound a little similar - but Pensioner pull off a neat touch in the sequencing and variation of this material which many similar bands seem to miss entirely. "Like, Epic" was an early taster for this record, and contains enough time changes and weird shifts of rhythm and volume to keep everyone on their toes. Here, Pensioner are beating those early 90s American acts at their own game, with solid drums and sinuous bass. Then, when you think you've got the measure of things, it all goes quiet and suddenly the band have become a pretty convincing post-rock act - producing a delicate but still driven instrumental coda to the track with neat guitar lines delicately weaving around the energetic rhythm section, before the inevitably noisy ending. This would have been a pretty incredible piece of music in it's own right, but as another aspect of an already fine track it's almost too much. The record closes with the dizzyingly complicated but remarkable "Massive Ferguson" which enters as a slow-burning anthem before switching up a gear to become a jittering, angry rant of a song - then down-shifts again resolving into a chugging indie-rock standard. It's a fittingly diverse and complex closure to an album that is full of clever tricks, neat shifts and surprising turns. This could of course all be just a little showy - a bit too much of a portfolio of the possible for the band. However, it doesn't ultimately work out that way at all, and the whole album hangs together as perfectly crafted collection of songs which have clearly benefited from lots of live performance, and the opportunity to tighten up into their technically precise recorded form.
It's pleasantly challenging to be writing about a good rock record in a year which has so far been the preserve of the quieter, more reflective artist....and please be in no doubt, this is a great rock record - noisy, energetic and dynamic in equal parts and with a sense of the bands now legendary live performances captured and preserved in the recording. A huge amount of respect is due to Olive Grove Records too, for daring to buck the trend and for getting behind an act which falls well outside the at present rather restricted comfort zone of Scottish music. This is a powerful, slow-burning album which is packed with enough surprises to keep you coming back to Pensioner. It's easy to forget in fact that this is a debut - and the fact that this band may have even more, yet to be revealed tricks up their sleeve is both daunting and exciting in equal measure.

Pensioner - Gadgie Weddin'

Posted in SHOFT on Tuesday 19th April 2011 at 7:04am
---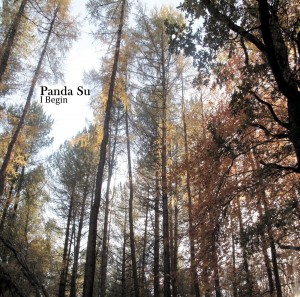 Living pretty remotely from where most of the music I enjoy emanates is no new thing for me. Having spent the early 1990s voraciously collecting North American 7" singles, the few trips I could make to the USA and Canada became very precious indeed. Even though I find myself in Scotland far, far more often these days, any attempt to time my visit to coincide with shows by bands I've appreciated from afar is usually pretty futile. One act I've desperately wanted to see for a long time now is Panda Su, not least because despite the lure of near-instant delivery of music to listeners which the internet offers, Su has been sparing in her releases - apparently preferring quality over quantity. The self released "Sticks and Bricks EP" providing a tantalisingly tiny glimpse into just what was possible in the world of Panda Su.
This new EP moves things on dramatically - and just as it's always easier to spot the new haircut of a friend you don't see everyday, the changes are at first very obvious. Firstly the songs appear to have grown in scope and stature - where the first EP seemed all about uncomfortable claustrophobia with just Su Shaw's haunting and laconic vocals to keep the listener from the ever encroaching edge, this record is about spaces and the wider world. But enough remains familiar to draw you deep into these four new songs, not least that wonderfully exotic, half-spoken and half-sung delivery which seems to allow sometimes dark, often challenging lyrics to be presented in a disarmingly simple and innocent way.
Opener "The Bee Song" perfectly illustrates this strange interplay of innocence and violence, with a lyric which is much more complex than the surface initially betrays. With a simple picked guitar melody and clockwork percussion, the song develops it's own lazy shuffle which creates an appropriately summery atmosphere. Droning organ notes and occasional multi-tracked vocal interludes change the atmosphere of the song, bringing it back onto a more personal scale as Su sings "I am lost in a world that fits inside the palm of your hand". Next up, "I Begin" marks a different approach to songcraft from Panda Su with a much more organised narrative form than previous efforts, which often feel like collected snippets of observation or thought. In its construction and phrasing it is strongly reminiscent of the work of I Build Collapsible Mountains which is absolutely no bad thing. However, the traditional singer-songwriter approach is augmented by skittering beats and a shimmer of keyboard sounds which lift the song from it's melancholy melody. Su's vocal here is defiant and strong - particularly on the half-chanted refrain of "I should try to remember, I should try to forget" - but still retains its effortlessly intoxicating quality - not unlike a luxurious yawn on first waking up.
The EP closes with a pair of songs which have been part of the Panda Su live set for some time, finally captured for posterity. "The Alphabet Song" sees Su reciting the alphabet and counting over a fragile guitar melody, against a building electronic backdrop. Letters are associated with apparently random thoughts and events, and often return later in new forms or orders. As she intones the letters - including a curiously alluring pronunciation of "J" which I find myself trying to mimic and utterly failing - the beats and bleeps shimmer and stutter. This simple concept shouldn't produce such an intriguing and enduringly fascinating song. "Facts and Figures" starts with a crunching static track and the now familiar drone of organ under the chiming guitar and glockenspiel. On this track in particular, Su's vocal soars above the music and shows what a remarkable instrument it is in itself - showing it's strength and purity while incongruously stating "...I'm finding out why I'm so weak". By far the loudest and the most overtly complex of the tracks here, this remains a highlight for me after endless listens.
The title of this EP suggests a reinvention of Panda Su and to an extent that's what it represents, however the links with the past - not least in some of the long-performed songs here - are strong. Throughout, Su's highly individual, but infectious delivery remains the trademark, and two EPs in I still feel like I'll never hear enough of this - and I remain desperate to see Panda Su perform. What is certain is that these four deceptively simple and utterly rewarding compositions show a remarkable ability to hit emotional highs and lows, and a truly incredibly talent for songwriting.

Panda Su - Facts and Figures

Posted in SHOFT on Monday 18th April 2011 at 6:04am
---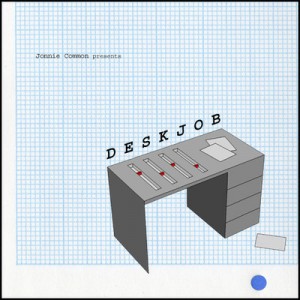 Early on in my appreciation of music, I developed a bit of a mistrust of electronic instruments. I remember owning an early Queen LP which proudly stated "No Synthesizers" as a sort of trademark of quality. I'm not sure quite how I squared this with them becoming one of the most over-produced studio acts of the last century as their career developed. There was however, something somehow less authentic about the synthesised sounds which were bouncing around the charts in the 80s, and some sort of half-inherited and half-affected punk ethic convinced me that only things you strummed or banged vigorously were really proper musical instruments. Years later, after my own rather tawdry experiments in musicianship my view has changed somewhat - but the art of the remixer or producer is still a bit of an arcane one to me. What trickery goes on behind those vast, complicated mixing desks? What dark arts are deployed to turn something familiar and loved into something which is sometimes unrecognisable?
Starting with a very familiar track from Panda Su is brave indeed. Su Shaw's near deadpan, carefully enunciated vocal is right at the front and demands attention. Meanwhile a delicately plucked banjo and swells of contextual noise weave around a decidedly baggy, 1990s beat. Common's recording of the track, despite filling out the spaces with texture, feels a little more raw and close to the nerve. It's a remarkable start to a record full of surprises in fact. One of those surprises is the artists which Jonnie has chosen to work with on DESKJOB - Adam Beattie is only vaguely familiar to me, but on the basis of his track here deserves my attention. A slight, fragile almost-country ballad is delivered in a disarmingly untouched recording - however, it becomes apparent as the track progresses that Jonnie's recording seems to foreground the squeak of strings, the tap of fingers on fretboard. Indeed all of the sounds which modern production values seems to screen out of the mix are here, adding depth and colour. As the track resolves into a chorus of sorts, there is a more traditional swell of electronica - but this too is entirely in context and doesn't overwhelm the sense of a live, intimate recording.
Meursault's contribution "And Butter Wouldn't Melt" is oddly sweetened by the Common treatment. A distant shimmer of noise and synthetic beats makes for a drunken, woozy backdrop in contrast to Meursault's usually spare and distinctly wintry arrangements. Neil Pennycook's trademark cracked vocal soars as a flourish of keyboards spirals into the proceedings. One verse in and a more robust clatter sets up, the song urged forward by a pulsing bass rhythm. As with most things which Meursault do this has the power to stop you in your tracks, and as Pennycook howls "...and god help you if you get lost" it becomes perhaps a little clearer how Jonnie Common has approached this project - as a collaboration and not a post-production exercise. This is particularly evident on "Nae Luck" contributed by Edinburgh DIY stalwart The Oates Field. From the outset found sounds chatter and skitter around the background, leaving ample space for Alan Oates affecting, damaged vocal. When Common's shimmering touches of organ arrive it bolsters the fragile composition. Never overwhelming what's essentially a slight, aching effort. Short and simple but perhaps the highlight of the record for me, because it sums up fairly completely the agenda of both the musician and the producer - and indicates how they fuse successfully.
It's important of course to remember that Jonnie Common is a musician himself, and has spent a fair bit of time on the other side of the mixing desk - often working alongside the artists featured here. As far as this compilation goes, this is represented by an alternate version of Inspector Tapehead's "Pherenzik Tear". Pared back to the organic instrumental sounds, we're treated to a deceptively simplified version of the track. Ingenious flicks of electronica underpin the beautiful interplay of piano and acoustic guitar. The eastern influences seemingly more apparent in this version with tabla style drums and percussion taking centre stage in the mix. Pulsing across the speakers, the vocal is more than ever a surreal rap, chanted over warbling electronics. It's both immense fun in it's own right, and an intriguing view into the development of the song as it later appeared on last year's "Duress Code" album. It also highlights the fact that Jonnie Common as composer and musician is as much part of this album as his persona of producer or remixer.
Indeed, Jonnie Common is keen to distance himself from the term 'remix' and that's an entirely fair comment. This collection of songs represent him working organically with a crop of remarkably talented musicians, often from the very conception of the song forwards. While these reworkings never strip away the core of the performer and their art like many remixes seem to, the recordings and the atmospheres in which the songs are captured are undeniably Jonnie's. The songs take on a new, revised life of their own which is more than the simple sum of these parts. But is it an album in it's own right? Ultimately yes - it certainly hangs together as an immensely enjoyable compilation, with Common's individual approach enough of a theme but never the dominant factor. Ultimately the remarkable roster of artists selected here is the key to this record, and we can add 'quality control' to Jonnie Common's already embarrassingly complete skill-set.

The Oates Field - Nae Luck

Posted in SHOFT on Wednesday 6th April 2011 at 9:04pm
---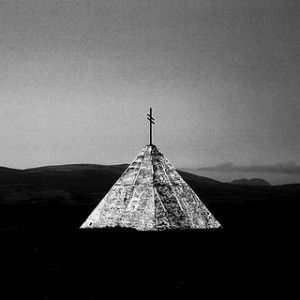 I'm not sure whether music has a way of finding its way to me at the right time, or whether I'm just unconsciously adapting to what I'm hearing - but this record landed on just the day it needed to for me. So, defeated and wondering quite why I bother trying to make any sense out of what happens in the world around me, I press play for the first time on Creep On Creepin' On. My initial thoughts were uncharitable - that it's a strangely bad title for starters, and the cover frankly unsettled me in it's weirdness - but I put this down to the ridiculous funk I'd found myself sinking into. Because from the first reverb-drenched note this is a dark delight of an album.
Timber Timbre's previous self-titled effort was initially recommended to me as 'folk music' - likely based on the previous couple of largely solo efforts - and while there is no doubt that Taylor Kirk's quieter and more traditional moments provide some of that records highlights, there's much more happening in Timber Timbre's world, in part on the back of the presence of Mika Posen and Simon Trottier as permanent band members. On this release the dizzying variety of styles and instruments gets free rein. However, despite the vast pallette available with the inclusion of wailing strings, punches of carnival organ and the trademark clipped and percussive piano, this album achieves the curious distinction of almost sounding less than the sum of it's parts. Never overblown, the sound is spare and fragile. The production bone dry, drums splintering and scratching while Kirk's voice echoes up from a freshly dug grave. The atmosphere provides the space for these songs to reverberate disconcertingly, with the continually reoccurring supernatural references given a forbidding tone by the strangely woozy, anachronistic and off-kilter music.
Opening track "Bad Ritual" begins with an odd staccato march as Kirk croons his way through a catalogue of superstitions and diversionary activities. The chorus arrives, ushered in on a surprisingly light swoon of strings while a baritone choir backs up the whole affair. As the songs builds to a climax, distant handclaps explode and echo around the song. This is strange music - there's a sense of the Deep South, mystery and black magic at work. Sliding in on the back of a splash of Hawaiian guitar. the record reaches surprisingly sunny climes in title track "Creep On Creepin' On", an organ driven swing adressed to "your dickless cousin/brother/father/pet/friend" with Kirk not for the first time coming on like a real 1950s rock'n'roll star. Again spiritualism, dark arts and redemption aren't far from the black heart of these songs, with levitating beds and ectoplasm all making their way into this ridiculously enjoyable song which could as easily be leaking through the tinny speakers of a mono radio in an empty diner for all it's pretence at modernity. The song ends with a deftly executed saxophone solo - now this can be a deal-breaker for me, and a badly judged sax intrusion can ruin whole records for me. However, Timber Timbre drop this in pretty much perfectly.
It's important to mention though that by no means is this an issue of style over content - while a huge amount of effort has been put into recording and producing a record with a conscious sense of landscape and a distinct atmosphere, Kirk's barbed lyrical twists are as important at the music here. The epic "Black Water" begs for release from the pervasive, dank gloom of the swamps and "...a thousand white fish floating belly-up" with a plaintive cry of "all I need is some sunshine..." as violins grate on a single note and a lonely trumpet takes the song to it's conclusion. Timber Timbre's Canadian origins seem miles away as the song shudders and howls through the swamps and everglades, the piano marking time insistently. But for my money, the record hinges on the superb "Too Old To Die Young" where Kirk insists he's "giving it all it up" over a driving beat. The song twists peculiarly about its axis however, and it reaches a climax with swooning strings backing Kirk's strange reincarnation of Elvis Presley, his half-spoken reiteration of his intention to quit backed by a choir of shrill-voiced backing angels - which might just be the band with voices played back at double speed in fact. This surprisingly effective vocal delivery resurfaces on the giddy southern waltz of "Woman", which could so easily be a lost rock'n'roll 45 from your dad's old collection, save for the blaring and discordant horns and spacey twangs of guitar which bookend the song.
The songs are punctuated by three odd, discordant instrumental pieces "Souvenirs", "Swamp Magic" and "Obelisk", the later perhaps a reference to the strange object which adorns the cover. Every bit the companion piece to the weird atmosphere created by the music, the cover is baleful and disquieting - almost Pagan perhaps. These instrumentals don't work so well for me - they're not poor in themselves, but they distract the otherwise impeccable flow of the album. However, even here there are high points, and the closing moments of "Souvenirs" with it's thunderous drums and screeching strings closes the album on a mysterious and epic note.
There's no doubt that this release is going to expose the band to a much wider audience than previously, and naturally I don't begrudge Timber Timbre excellent press - they've worked for it and deserve every word of praise. However, there is a risk that a band like this could end up pigeonholed by the Mojo Magazine reading brigade as some sort of authentic new Americana, and given the obligatory "five star review". It happened to the likes of Lambchop years back as they ploughed a not dissimilar furrow, and there are a host of other artists who veer dangerously close to being adopted as the darlings of that strange and bland movement. It's important to remember - and in my view impossible to forget that at the heart of this record is some absurdly good, timelessly crafted pop music. That it is delivered dripping with sarcasm, oozing with malevolence and via the medium of really fine musicianship only cements the important part this should play in everyone's record collection. However, listen to it and buy it because you think it sounds great - and you will I'm sure - not because someone somewhere is going to give it five stars. And perhaps I was uncharitable about the title too, as this slinking, crawling creature of the swamps will suck you under before you know what's happening.

Timber Timbre - Too Old to Die Young