Posted in SHOFT on Sunday 5th February 2012 at 4:02pm
---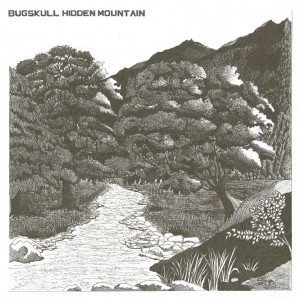 It's always a little strange when the distant past resurfaces to invade the present. Somewhere in the cupboard behind me are hundreds of cassettes dating from the early 1990s, and buried in those boxes are more than a couple featuring Bügsküll. Back then they were part of a strange musical landscape which I found myself inhabiting after almost accidentally drifting into it via my own cassette-based exploits. I find this period of musical history cropping up quite a bit lately, and it was interesting to hear some of this explored on a recent Song, By Toad podcast. Quite why it should be this music, or why it should happen right now is open to interpretation, but part of it must relate to the accessibility of simple recording technology and the complete indifference of major labels to grassroots music making at present. The interest of big business is elsewhere, seeking quick returns on multimedia tie-ins, and so once again the bedroom musicians, the hard-working local indie acts and the one-man micro-industrialists are left to pursue things on their own terms. No-one is going to get rich from music just now, but culturally we all surely stand to gain? There's a quote attributed to Shrimper mastermind Dennis Callaci from the turn of the last century: "Music is always better when the powers that be are out of touch, and with the internet, the major labels are going to lose control." Once again, Dennis was on the button.
Of course Bügsküll never really went away, despite my years of completely missing the point - and you can find out more about their exploits here. But what about Bügsküll in 2012? Well, in some aspects reassuringly little has changed. Now focused on the originally Portland, Oregon based but now continent-spanning duo of Sean Byrne (Austin, TX) and Aaron Day (Berlin), there is a refreshing directness which harks right back to those days of cassette releases and home recording. Their basic premise remains intact as Byrne's often delicate, heartfelt nearly-folk songs collide with scraps of recovered sound, simmer in tumults of generated noise and are steeped in analogue hiss and crackle. However, listening back to some of those early cassettes on Shrimper and Eldest Son there has certainly been a distinct shift in fidelity, and a move away from the way songs from those early recordings would dissolve frustratingly but rather beautifully into fuzzy, noisy oblivion as recording artefacts and format limitations became features of the soundscape. I'm not sure I always really understood what the band were aiming for back then - but perhaps one's musical palette matures in the same way our tastes in cuisine develop, and listening now - particularly in the context of "Hidden Mountain", I've completely fallen for the approach all over again.
This blog isn't idly named, and I listened to this for the first time speeding east and watching the sun come up over a frozen landscape. It was an oddly and absolutely fitting way to experience this release. Opening with an extended instrumental introduction in "Old Town", the title track which follows is a curious epic of pastoral Americana, which I can't help but keep replaying in my mind. It's a simple proposition - a delicate guitar melody is plucked out against an atmospheric backdrop of stuttering electronics and layers of droning noise. Perhaps the key to how this gentle, but persistent song manages to worm its way into my consciousness is the new found discipline. The noise never threatens to overwhelm Byrne's calm if melancholy vocal. Continuing in a similarly laconic mood, "The Lights" is driven by a simple but effective vocal melody, which leads a drone of keyboard and the ever present understated, folk-inflected guitar. Then, rather unexpectedly a maudlin brass section joins briefly, lifting the song into new territory before it departs. It's a breathtakingly sudden interlude. The pace picks up a little on "Wolves" but it becomes clear that this isn't by any means going to provide lighter moments. The guitar line here repeats hypnotically and and mantra-like while Byrne manages to sound even more desolate than on the slower-paced opening tracks. Somewhere here I realise that this is just what I wanted from the last Bill Callahan record, but found I lost amongst all it's extravagant complications and overly clever staging.
The elaborately named "Early Winter, Hoping for an Early Spring" appears to have taken a leaf from The Twilight Sad approach to song nomenclature. Not unlike their often bleak and mournful recordings it too has a strange metallic edge to its melody, before startling multi-tracked and distorted electronic vocals eerily join in. The curious cyber-folk saga which follows is unsettling in it's oddly warped background sounds, but remains achingly, unerringly beautiful to hear. On "Lost Cause" Byrne pitches a more personal first-person lyric, together with a whirling electronic shimmer. His voice is at its most vulnerably and sonorous finest here, as he quietly intones the regret-laced verses. Finally "To Be The Head and Not The Tail" closes the record on a comparatively and defiantly upbeat note with what is perhaps the most immediately accessible track on the record. On the surface, it seems to be a distant cousin of George Harrison's "Isnt It A Pity?", but rebuilt from shards of odd sound effects, multi-layered vocals and a steady guitar strum. The lyrics appear to concern natural selection, with an unnamed creature slinking around ensuring it's own survival. Then, the record's only electric guitar solo enters - a majestically fuzzed-up delight of an outburst, if sadly all too brief. Taking a cue from this sudden squall the track builds towards its ending with a cacophony of whirling machinery, and appropriately drenched in hiss. In lots of ways, writing about music has brought me full circle, and to be listening to Bügsküll now connects me right back to some of my earliest experiments and projects, some of which have themselves been strangely re-energised of late. It's pretty certain in fact, that if some of those earliest cassette recordings hadn't found their way into my enthusiastic but clumsy hands back then, I'd be listening to some very different music right now. The lyrics and the music here both seem to deal throughout with a sense of pent-up natural process, and asserting some sort of understanding on a complicated world. Overall, this is a masterpiece of wonderfully intelligent songwriting, barely controlled noise, and simple but beautiful construction.
This release manages also to take the recent debate about legacy formats to a curious new conclusion - being released simultaneously on three labels, each handling a different format. The CD is available from Scratch, whilst Shrimper are providing an outlet for the cassette. Perhaps most exciting though is the vinyl release on Almost Halloween Time, each of the 110 limited copies coming with a painstakingly hand-drawn sleeve - an example being seen above - by the remarkably talented label owner, Luigi Falagario.

Bügsküll - Lost Cause

Posted in SHOFT on Wednesday 1st February 2012 at 10:02pm
---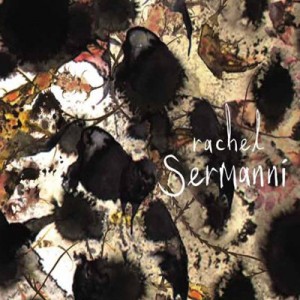 When you hear stories about artists creating a buzz before having released a note of music to the public, it's often a signal that the hype will exceed what is delivered. Marketing in these social media savvy times is cheap, and far less tiresome and complicated than recording or releasing music in many cases. So, the really efficient publicist will have people talking about an artist without really knowing quite what it's all about. But Rachel Sermanni's name was being mentioned constantly for well over a year without any of this industry machinery clanking into action at all, and it was being uttered in those hushed tones people use when they think they've stumbled across something really special. People spoke of 'that voice' and 'those songs' before trailing off in disbelief. And often these were people who already made or wrote about music - the very people who are usually most cynical about such things. Now, finally the evidence is captured for a wider audience. It's not easy to determine if this is really Rachel's debut EP, or if that role falls to last years "Bothy Sessions". That was a strangely atmospheric, rough-hewn collection of songs which reflected a very specific recording process in a particular place and a time - and in that sense was almost a live recording. This is a very different prospect indeed. It's polished, but not overly so - and it uses a far wider range of instruments and textures to capture both the spirit and the mood of these songs perfectly.
There are songs here which have circulated in demo versions or cropped up in Sermanni's live set for some time, finally committed to record and all the better for their sometimes lengthy journeys in time and place. Over time they seem to have become richer and more careworn, and the palette which Rachel uses to paint these complex, intriguing pictures has darkened surprisingly. Veteran of many a performance, "Song to a Fox" begins with strange, quivering metallic guitars and a dramatic, pensive atmosphere before Rachel's voice swells into the stride of the song. The urban fairytale develops further with a keening violin and a strange throb of drums entering the increasingly complex but still compelling fray. Pitched somewhere between a sweeping spaghetti western soundtrack and a traditional folk melody, it's near impossible to pin down this song, which perfectly reflects the ways of the creature which shares it's name. Having heard this stripped back to just voice and guitar, it's almost a shock to hear this treatment - however, what is preserved despite the ornamentation is the sense of space and freedom which this remarkable voice always seems to conjure. Next, "Black Current" continues by exploring two of Rachel's oft revisited themes - darkness and dreams. It starts with an uncomplicated, unassuming shuffle which is immediately transformed as Sermanni's voice spirals high into the air, intoning transformational dreamscapes. The music here tells it's own story, skipping from stuttering passages of tension to swooping bass-led descents. Picking up the curious, unsettling staccato, the final transformations begin with "I feel my limbs shrink/into my fins", and suddenly the song has mutated into a strange, dizzy waltz.
The eerie drama persists as "The Fog" opens with urgently picked guitars and a shiver of horror movie violins. The atmosphere here is dusty, bone dry and darker still than the first two tracks. However, despite being perhaps the most musically complex piece on the record, this is by far a stand out vocal performance. Rachel's voice leaps from a beguiling, whispered come-on to a gutsy, bluesy rasp and then proceeds to switch effortlessly between the two as the song veers crazily between light and dark, quiet and dramatically shrill. This is wonderfully atmospheric gothic storytelling, steeped in the dust of years but indeterminate in it's place in history. The instruments skitter and twist, before reuniting for a final chorus of "Mercy, Mercy/I've been caught/lying with my darkest thought". Here it's evident that Rachel's ability to sing is matched by a dramatic skill, the vocal as much acted as sung. Solid thuds of stand-up bass bring in the gloriously redemptive, and by now much needed "Breathe Easy". The atmosphere shifts entirely, building around a simpler melody which matches heart-stopping orchestral swells with vocal pirouettes. This atmosphere supports a far less enigmatic lyric which instead explores strength and resilience around a central refrain of "we'll swim/knowing rain can't touch us". With less instrumental backing than on the previous three songs, the voice is more than ever the centrepiece, and the record ends on a genuinely beautiful high.
I realise I've waxed somewhat lyrically about this EP perhaps, but that's the kind of mood this music inspires. Its thought-provoking, indulgently dark moods invite you in, but don't always reveal the secrets behind the songs. The dramatic span of this music far defies being labelled - as it almost certainly will be - traditional folk music. It's connection to all the best aspects of pop music is clear in the ability Rachel Sermanni has to captivate and hold a listener rapt for the next twist, and the often cleverly underplayed instrumentation provides just the right touches to urge the black-edged stories on apace. This is a remarkable document of the first steps of an utterly remarkable talent.

Rachel Sermanni - The Fog
You can purchase "Black Currents" on CD from Townsend Records or digitally via iTunes or Amazon MP3.

Posted in SHOFT on Monday 23rd January 2012 at 7:01am
---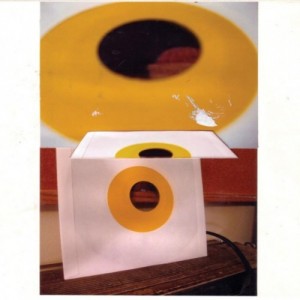 It's strange to be sitting here, in 2012, reviewing a Guided By Voices record - and it brings back all kinds of memories for me. To begin at the beginning, there's no reason that anyone reading should remember Revolver Records in Bristol. The shop was tucked away in a doorway which led to a long passageway adorned with gig posters, into a cramped windowless room. The room was full of treasures - and presided over by the man with the loudest voice in Bristol, booming out his disdain for music which didn't cut the mustard, or yelling praise for his latest and usually most experimentally unlistenable discoveries. It was here I first discovered GBV, clutching my copy of "Vampire on Titus" on the train home and not quite knowing what to expect. Then, almost ten years later and just before the turn of the century I'm stalking around Bristol again, but in a mess. My life as I'd planned it is collapsing around my ears, and my uncle and I - and he's hardly a lover of cutting edge music - find ourselves in the Fleece and Firkin drunkenly watching GBV. Robert Pollard is smoking, slugging beer and high-kicking from the stage, the songs last mere seconds each, the band just keep playing - loud and messy but drifting occasionally into focus. It's the perfect distraction from the chaos of real life. My uncle yells in my ear: "he's almost like a proper rock star".
So, just over twelve years after that fateful evening and nearly twenty years since GBV first pricked my consciousness, we have "Let's Go Eat The Factory". I confess I was a little apprehensive about making the purchase - just like I was when the shouty man at Revolver tried to make me do so all those years back. I'd not been a good fan - as the number of GBV releases multiplied and with a soap-opera of line-up changes, quality inevitably dipped and I'd lost track. Like all the best soaps it was possible to dip out for a number of releases and to return to find not much had changed. But I still found myself returning to the churning noise and buried tunes of those early purchases because, frankly, no-one quite did it like GBV on form. This release is marketed as being recorded by the "classic line-up", which refers to that 1993-1996 or so collision of Pollard, Tobin Sprout, Kevin Fennell, Greg Demos and Mitch Mitchell. A collective of musicians content not to let technology or fidelity stand in the way of a wonderful tune - and one which had a thorough grounding in the pop and rock of the sixties and seventies rather than an education in the 90's indie-rock scene with all its attendant posturing and eclectic referencing. Listen to the output of this GBV line up and you'll find T Rex in the crunchy guitar riffs, John Lennon in the surreal but downtrodden lyrical preoccupations and a vocal delivery which often pays tribute to David Bowie.
Perhaps the most reassuring element of any reunion is not how many of those original features which once hooked you in survive, but how real and unforced they feel when delivered twenty years later? I'm overjoyed to say that "Let's Go Eat The Factory" in all its ramshackle, chaotic glory, retains all of the incoherent brilliance which "Vampite on Titus" provided all those years back. It's just as inconsistent, frustratingly patchy but ultimately gloriously experimental as those early 90s records. There are cuts which deliver straight out, medium-fidelity garage rock - but with Pollard's cynical, nasally Bowie-like croon overlaid they become tiny epics with nonsense lyrics, "The Unsinkable Fats Domino" and "Chocolate Boy" being perfect examples. Elsewhere they stray into the more experimental territory which has always confounded and amused, with "Old Bones" being an oddly Caledonian effort which shares a buried melody with "Auld Lang Syne" delivered on a cheap keyboard. There are also further deliciously odd synth-pop treats such as "Hang Mr. Kite" which adds an unexpected layer of strings to the reverb laden vocals. Only on "Doughnut for a Snowman" do we get hints of the later-period Rik Ocasek moderated, radio friendly GBV which never quite delivered. It's a curiously gentle ballad, with an impenetrable lyric which is delivered with genuine feeling nonetheless. Compressed into a couple of minutes and shorn of any attempts at production, its a shimmery pop delight which makes you realise why they might once have thought a radio-friendly GBV could have worked. There are also a couple of acoustic tracks here, the like of which both Pollard and Sprout both toyed with in their more obscure solo efforts. These are fragmentary, brief and tantalising with "The Room Taking Shape" clocking in at under 45 seconds, tailing off just as it starts to get interesting. The only track to break the three minute barrier is "We Won't Apologise for the Human Race" which closes the album in strangely pensive style. By GBV standards it's an epic, with chugging glam rock guitars and stabs of strings which burst into an anthemic garage rock chorus. The relatively extended length is provided by a minute of so of squalling, tangling guitar fuzz.
The question I've seen raised repeatedly by reviewers elsewhere, who've had the benefit of advance hearing of "Let's Go Eat The Factory" is whether these 21 sprawlingly unrelated tracks really make an album? With few of them exceeding 180 seconds in length and many of them tailing off into oblivion early with a click of the portastudio, the album shifts along at a curiously stuttering pace I'd agree. However, it was always thus - and a listen to any of those "classic line-up" era records will deliver a similarly uneven, sometimes disconcerting experience. This is the great joy of this type of recording - the experiment is captured and delivered to the listener pretty much unmoderated. Sometimes it doesn't work, but on other occasions GBV seemingly accidentally capture a classic pop song buried in the murky recording. This approach isn't for everyone, but in my case it's probably one of the reasons I got involved in making music, and certainly relates to my decision to write about it all these years later.
With some of the reunion dates cancelled and the band reportedly on the verge of dissolving again, it's worth remembering that this line-up was never far from complete implosion. Conversely, there is more positive talk of another album in the can and more material to follow, and this work ethic always set GBV apart from the slacker mentality of the scene which they found fame within. Perhaps the trick is not to look at this as a reunion album, and to expose it to all the intense scrutiny and criticism that inevitably brings, but to consider GBV as something which has drifted in and out of existence for almost 30 years now, and shows no signs of disappearing while that 'almost proper' rock star in Pollard continues to stalk the stage. This line-up though, captures the sense of unbridled energy and no-stone-unturned inventiveness better than most, and as a result "Let's Go Eat The Factory" is full of tiny masterpieces.
"Let's Go Eat The Factory" is available now from all good record retailers on both vinyl and CD. You can also download via iTunes. A video of the band's recent performance of "The Unsinkable Fats Domino" on Letterman is also pretty essential viewing.

Guided By Voices - The Unsinkable Fats Domino

Posted in SHOFT on Friday 20th January 2012 at 12:01am
---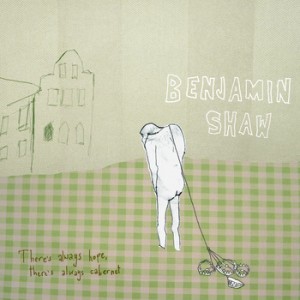 This blog doesn't generate huge amounts of feedback, at least not much that the spam filter doesn't happily discard for me because it involves enlarging at least one body part. However the two issues it does generate some occasional heat around are its unremitting praise for things, and its geographical focus. I've covered the former in bitter tirades before - I don't write about boring, dull or uninspiring things by choice. The second is tougher to explain, and is as much to do with personal circumstances as anything - but when I have defended the blog by mentioning the occasional forays south of the border, I realise that very rarely do I get further south than Lancashire. The county crops up again and again in my ramblings, and indeed it's the place of origin for the enigmatic Benjamin Shaw. He's now based in London, but this record is unmistakably something of the north. From it's grim humour and its stark, wide open but sometimes mist-obscured soundscapes to Shaw's warm but broken vocal style, it's never far from the challenging landscape of the county. You can take the musician out of the place, but perhaps you can't take the place out of the musician?
The scene here is set by "How To Test The Depth of a Well" which musically consists of a queasy, damaged waltz punctuated by scraping violins and rattling percussion, while Shaw intones a mournful but redemptive list of do's and don'ts culminating in the observation "You shouldn't make up stupid songs just to get applause". There's nothing stupid about this it's clear to see, and this quiet and almost distracted delivery is about as far from attention-seeking as it's possible to get. Sometimes almost drowning in pops, crackles and electronic buzzes the song reverberates with warm humour and turns its ramshackle origins to clear advantage. "Interview" opens with uncertain, quavering vocals and another compelling violin dirge of the type which pepper the record and give it a melancholy timbre. Meanwhile a lone guitar plucks a melody which isn't a million miles away from the Twin Peaks theme tune. The lyrics illustrate the curious talent Shaw has of taking a fairly mundane episode out of the context of everyday life, elevating the consequences and the apprehension to become the central drama in his songs. This particularly sorry tale ends just as abruptly as the protagonists job prospects appear to. When all of the elements of "There's Always Hope, There's Always Cabernet" drift into focus - like they do here and in countless other spots - it's simply and unnervingly lovely.
Linking directly back to its place of origin, "Somewhere Over The M6" is a minor epic. Drawn out over six minutes or so, and marching along at a funereal pace, Shaw sounds intoxicated and beaten here which makes it perhaps even more compellingly voyeuristic listening. I'm also struck here by a kinship with artists such as Thirty Pounds of Bone and Sweet Baboo who are ploughing similar furrows in a wholly different geography, and using music which sometimes sounds as old as the hills to express entirely modern sentiments. The addition of shattered, ill-governed intrusions of electric guitar build an uneasy drama here, and the extended squalls of noise which end the song blur into, and almost entirely make up the following instrumental interlude "An Exciting Opportunity". Unhinged laughter and an apparently untuned piano bring in "Hey, Where's My Deputy?". A slightly dizzy, rather uncharacteristically summery melody supports Shaw's quietly introspective half-spoken, half-sung observations. It's brief, perhaps even unfinished, but tells a complete enough story. In a curious way it's got hints of country and western in its DNA, like hearing Hank Williams through damaged speakers on a market stall. The song finally implodes and disappears into a haze of tape hiss and feedback. A lyrically graphic depiction of childbirth - and oddly enough a strong case for home birth - provide the opening images of "Home", a more traditionally constructed ballad built around a minimal melody and a distant, fractured vocal. A harmonium winds in to support the fragile guitar and adds a sense of timelessness - the themes and lyrical preoccupations are absolutely 21st century, but the music sounds like it could have been drafted in from a wax drum discovered in an attic somewhere. It's perhaps the furthest that Shaw's songwriting falls from the more evidently directly personal, drifting rather unusually into the third person, but it's no less bleakly funny and hard-edged for that. This all builds into a cacophonous, but satisfyingly dramatic ending.
While the title of "The Birds Chirp and The Sun Shines" displays a fair bit of irony, there is a sense of bitter triumph in this. Shaw's vocal is oddly confident, in contrast to his lyrics which are resigned and beaten-down. The track trots along with a little more pace than those which precede it, driven by a crazy shimmer of violin and a simple melody. Somewhere, mid song Shaw observes that he"...never wanted to stare into the abyss" before appropriating Kool and the Gang's exhortation to "celebrate good times, come on!" for his own purposes. This pretty much sums up "There's Always Hope, There's Always Cabernet" for me - yes, it's dark and it doesn't seem to hold onto any of the optimism it's title implies, but there's plenty of scope to enjoy the gloom while we still can perhaps. Finally, the sprawling and ambitious "HULK" arrives to close proceedings. Led by an echoing piano and a multi-tracked vocal which strains at the confines of the low-budget production, there is a hint of the damaged genius of Brian Wilson about this performance - the difference being that Shaw's feet are firmly on the ground without a surfboard in sight, his songs anchored in a particularly British strain of dark, bitter delight in misfortune - most notably our own.
It's always good to know that I can still be surprised, despite my advancing years and growing cynicism, and despite a sometimes pretty bleak musical landscape this early in a new year. So when I received the email introducing Benjamin Shaw full of self-deprecating northern humour, I was perhaps unprepared for just how this strange little recording was going to affect me. But from the outset this is clearly something pretty special which repays the effort of listening - and to fully appreciate how these songs are built from layers of found sound, recording artefacts and gently uncomplicated instrumentation it's necessary to don headphones and completely immerse yourself. But be warned it's also full of rough edges, sharp corners and exposed nails to snag your jumper on - all of the things in fact, which the health and safety experts warn you about.
You can purchase Benjamin Shaw's debut album right now from Audio Antihero as a physical CD or digital download.

Benjamin Shaw - How To Test The Depth Of A Well