Posted in SHOFT on Tuesday 22nd May 2012 at 11:05pm
---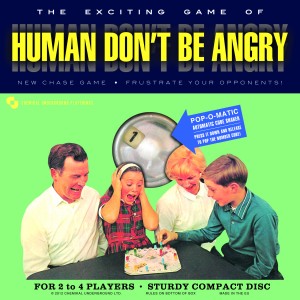 There are days when, even as someone who seems to be a source of technical support for everyone around me, technology defeats me. Today it was even more annoyingly totally out of my control, as vandals destroyed vital bits of the railway system turning travelling into a slow, hot and frustrating experience. Listening to the ill-informed griping, watching harassed staff being abused by idiots in suits, and looking at the faces of woe around me in the carriage, it was amusing to think of the name of tonight's headline act. There were a lot of angry humans around me today. As ever, pickings on a Tuesday night in Bristol were slim, and I pondered why bands who'd made the long trek down south always seemed to end up here on this quietest of days? Competing with the Olympic Torch Relay hadn't helped either, with Bristolians treating the arrival of that dim flicker of competitive spirit as an opportunity to get drunk in the sunshine. In some ways, who can blame them? It's probably the most they'll get from the London-centric circus that comes to town this summer. But I digress, and any drift into discussing that Grand Plan will get ugly.
The modestly filled upstairs room at The Louisiana quietened respectfully for Martin John Henry who took to the stage with just his acoustic guitar and a little bank of electrickery. Thinking back to his self-confessed nerves at Homegame a year or so back, it was actually really remarkable to see how his confidence and his songs had transformed in that time. Opening with "A Love Economy" from De Rosa's "Prevention" album, the set progressed through a number of songs from last year's superb but somewhat unsung solo debut "The Other Half of Everything" beginning with the fragile but affecting "Breathing Space". Using the electronics sparingly, and drafting in Human Don't Be Angry guitarist Paul Mellon, Henry was able to flesh out these largely acoustic takes on the songs into truly lovely, enthralling pieces in their own right. An edgily menacing "Only Colour" leads into another De Rosa track in the shape of "Pest" and suddenly it's clear just how many wonderful songs Henry has at his disposal, and how great it would be if he just kept playing. However, all too aware that his support slot was coming to an end, Martin delivered a plaintive take on "I Love Map" before closing with a re-worked Christmas song "Under The Stars", rejected from a BBC compilation "because I sing 'piss' in the second line". It turns out to be a spirited, rollicking winter tune with a leery edge of implied violence - fantastic stuff indeed and a lost to the prudes at our national broadcaster, who's recent decisions on the regional "Introducing..." shows indicates just how narrow their vision really is. Henry's set tonight exuded confidence in the performance and the material, sounded amazing as things seem to at The Louisiana's nowadays, and won him plenty of interest from a modestly sized but curious audience.
In contrast to Martin John Henry who I appear to have inadvertently stalked around Scotland for a while, I was a late-comer to Malcolm Middleton's most recent project, as I was to his other solo work. The ending of Arab Strap was just about the final straw for my musical frustration those years ago, and seeing them - coincidentally supported by Martin's recently reformed band De Rosa - at The Thekla on their final tour was one of the last gigs I went to for a very long time indeed. In the intervening years, Middleton's solo output has resulted in a collection of funny, painful and wry observations on relationships, the human condition and often by extension the identity crisis of the modern Scotsman. Despite only marginal exposure to this until recently, it was a bit of a surprise to first hear Human Don't Be Angry in all it's sprawling, post-progressive-rock glory. Tonight, it's hard to believe that the four musicians on stage are going to be able to recreate some of the delicate, multi-layered work on the recently released album, but rather amazingly they manage it perfectly. Middleton, joined by Henry on bass, the aforementioned Mellon on guitar and a live drummer, is a quiet and humble figure on stage who makes it all look annoyingly easy as the band meander into a wayward, opening instrumental which may have been loosely based on "After The Pleasuredome" from the recent album, on the back of their "Chariots of Fire" intro music. With a minimum of audience interaction, it's on to "The Missing Plutonium", where the urgent distorted throb of bass provided by Henry is filthily compelling, carrying the slight melody whilst Middleton and Mellon spin guitar magic around him. "First Person Singular, Present Tense" sees Middleton take, almost reluctantly to the microphone uttering the mantra of "looking for the person..." repeatedly with an air of increasing menace. This is about as vocal as he gets during my time in the venue, and on the eponymous "Human Don't Be Angry Theme" he elects to leave the vocals to disembodied electronics which echo oddly and unsettlingly around the small venue. Throughout these pieces, the influence - both in terms of sound and composition - of label-mates Mogwai looms large, with open, spacious arrangements. In Middleton's case though, these spaces are an opportunity to weave wonderfully dark webs of guitar work which take things spinning into other dimensions entirely. Somewhere during one of the pauses in the magic tonight Middleton introduces his new band to the audience and a voice from the crowd tells him "You're loud", adding after a brief pause "but GOOD loud!". I could probably have left the review at that, because his assessment is just about perfect.
With the railway still struggling back to normality after it's difficult day, I had to slip away a little early - something I utterly hate doing. But leaving the Louisiana with the sprawling, weird and epic racket of Human Don't Be Angry echoing around the street outdoors was a fitting exit.

Posted in SHOFT on Monday 21st May 2012 at 7:05am
---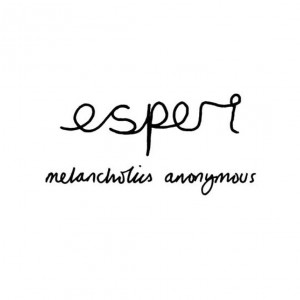 I've written before about Esperi, but make absolutely no apology for once again drawing attention to this, long-anticipated new release. In fact "Melancholics Anonymous" seems to have been in preparation forever, before suddenly and almost apologetically announcing itself to the world. It's fair to say that Esperi - whether it is indeed a band, an individual or a revolving collective of creative folks centred on Dundee-native songwriter Chris Marr - is one of the hardest working entities in Scottish music. A constant string of live dates over the past year or so paused only to allow Chris time to work with fellow troubadours Luke Joyce of I Build Collapsible Mountains and Panda Su. But this hasn't translated into a hectic release schedule however, and this is this first music committed to record since last year's "Esperi EP" on Olive Grove Records which essentially collected together songs which had been scattered around the internet for a while. These mixed the simple, open hearted singer-songwriter approach with more experimental washes of sound and playful instrumentals. But this all-new EP on Fall On Records finally sees the two sides of Esperi welded together. Happily the personal, human warmth remains perfectly intact, while new musical pastures are explored over the space of five delicate, heartfelt compositions.
The record opens with "Homer" which is, in many senses, trademark Esperi. A shuffling beat and a complex, jazzy bass line courtesy of the perhaps unlikely hand of Fat Goth's Kev Black propel the song at a surprisingly jaunty pace at odds with the title of the EP. Meanwhile Chris Marr unravels his reflective, half-spoken musings on fatherhood and parenting. After a quiet, delicate pause for handclaps and bells, Marr's voice is centre stage the song reveals it's eponymous but unlikely hero. There are genuinely tender reminiscences here which vie for emotional space with the swelling, heart-bursting additon of The Korda String Quartet which provides a discrete and sympathetic addition to the track, rather than drowning the song's spirit in strings which is always a temptation when you have musicians of this calibre on hand. The influence of the oddly and guiltily compelling show of the same name sees "Come Dine With Me" skitter in on a burst of untuned TV noise which resolves into more of Chris's beautifully intricate guitar picking and a wash of gentle strings. The sarcasm-drenched daytime cooking contest doesn't have too much further influence on proceedings, beside a reference in the chorus - but this song is full of the warmth of homecoming and shared histories. This also sees the first appearance of another Esperi signature in the use of toy bells and tinkling percussion, as ever performed on improvised instruments constructed from bits of household junk. This, along with Marr's remarkably skilled use of a loop pedal are staples of the Esperi live set, which translate to record surprisingly well.
On "Broadlands", the stripped down backing of just guitar and handbells allows Marr's lyrics to take a bolder, broader sweep. It's brief and simple, gently and reverently detailing life-long friendship and suggesting how a time-worn connection allows people to unerringly read each other in it's refrain "your eyes/never too hard to disguise". It's these interludes, short and direct, heart worn firmly on sleeve, which set Esperi apart from those who spin darker, more oblique tales. What you hear is most definitely what you get, and the song ebbs away into birdsong and countryside sounds far too soon. There is an otherworldly, dreamlike quality to "Luke" which seems to describe a much loved, sleeping dog, but in such delicate and tender detail that its impossible not to be swept up in Marr's strange mix of celebration and melancholy reflection. Weaving his breathy lyrical delivery around a sheen of noise and clinking, ringing percussion sounds and a quiet thunder of bass, it's here too that his lyrics become perhaps their most touchingly descriptive with lines like "watching you sleep/is like watching a meadow/with each breath that you take/your hair ebbs and flows". As ever, Esperi delivers those surprising, lump-in-throat moments when they're least expected. The EP closes with "Who I Am" which is a surprisngly forthright exposition of the Esperi ethic. It's tempting to reason that Marr is telling us exactly why he's working so hard for his songs to be heard as he quietly but forcefully suggests "it's in my bones/it helps me grow". The song gradually builds with gentle drums and resounding washes and crashes of cymbal adding an oddly nautical ebb and flow to the sound. Marr's quiet lyrical strength is at its best here, and when the song finally breaks free in a clamour of military drums, bells and crashes, it's liberating and illuminating in equal measure. Finally, it all dissolves into tape hiss and disappears back to Esperi's homegrown roots.
Once again Esperi has managed to capture the sound of hearts breaking and being reforged on this brief collection of songs which focus on passing time, love and loss, growth and change without descending into schmaltz or allowing sentimentality to get the better of them. While this EP strikes a middle ground between the song-based and experimental work which has been kept resolutely separate in the past, across the five songs here the lyrical themes couldn't be more varied or their detail more acutely observed. There are plenty of artists ploughing the solo singer-songwriter furrow nowadays, and probably always will be - but you'll struggle to find an artist more inventive and committed than Chris Marr.

Esperi_-_Come Dine With Me
You can download "Melancholics Anonymous" on a pay-what-you-like basis from Esperi's Bandcamp page. The video for "Come Dine With Me" can be seen here too. Esperi will play at the Go North festival in Inverness on 6th/7th June, with more dates to be announced shortly.

Posted in SHOFT on Thursday 17th May 2012 at 8:05am
---
Having tried, and mostly failed in keeping up to date with interesting new things here on Songs Heard on Fast Trains, I more than anyone appreciate how the mundane churn of day-to-day life can get in the way of doing creative, interesting or rewarding things. I also know all too well how there is always something out there to steal your attention and lure you into doing far more pointless things - isn't that what the internet was invented for after all? So today's selections are from two bands who have disappeared for quite a while but are now back with a vengeance. I'm not suggesting they've been playing dodgy Facebook games or laughing at pictures of cats wearing bread during this time. They've just taken a while to get these releases out into the world. If there is a common theme, it's perhaps that these two new singles reveal bands who have changed and developed - let alone grown in membership - during their absence.
The State Broadcasters - Trespassers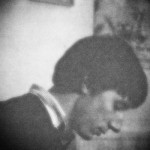 Some bands seem to have been a part of the furniture for so long that you sort of forget to hear them. That sounds a bit glib I know, but having had the privilege of being bombarded with new music these past couple of years there are bound to be bands which fall by the wayside. But if fate deals the right card, you'll encounter them later and have one of those forehead-slapping moments where you wonder why you weren't listening earlier.
The State Broadcasters
caused me just such a moment, and the reason they've sprung to mind now is their addition to the ever eclectic roster of
Olive Grove Records
who continue to judge the timing perfectly with their slow and steady release of new Scottish music. Having arrived on the scene during my period of musical disillusionment, there is some catching up to do as
The State Broadcasters
already have pedigree - a single and album on
Electric Honey
, some high profile support slots and an award at
Celtic Connections
not least among their achievements.
Emerging as a taste of a forthcoming second album, "Trespassers" is a curiously formal waltz, sparse at its outset with Graeme Black's melancholy voice and a piano doing all the work. As the narrative unwinds, the benefits of being a six-piece band of multi-instrumentalists become apparent with a reassuringly solid double-bass marking time, while dashes of piano and ukulele adorn the track. The lyric is a tale of disassociation and longing, which builds to a chorus drenched in chiming guitars and dramatic key changes. The highlight for me is the entrance of the lush, beautifully arranged strings which carry the song away to new heights. Overall, there is an atmosphere of regret and heart-aching sadness, but those uplifting strings bring things back from the brink. In an era when everyone is suddenly a folk musician, this is unashamedly heart-on-sleeve pop music which misappropriates all the wistful, dark honesty from that contested - and somewhat devalued - genre. Make no mistake, The State Broadcasters are coming after your heartstrings with this stuff - and they won't rest until they've seen grown men cry.
"Trespassers" will be available as a free download on 11th June, in anticipation of The State Broadcasters second album "Ghosts We Must Carry" which will arrive in September. The band play The Captains Rest in Glasgow on 14th June with Randolph's Leap as part of the West End Festival. You can find their debut album "The Ship and The Iceberg" on iTunes.
Jesus H. Foxx - So Much Water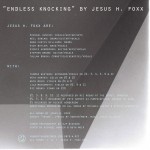 Whilst
Jesus H. Foxx
might seem a world away in terms of sound and approach, there are some remarkable similarities with
The State Broadcasters
. Also emerging from a host of other bands in the heady years at the end of the last decade, where the internet was making all kinds of things possible for small bands, they too have left a big gap between releases. They've left a huge hole in the Edinburgh music scene too during this time, because as I've remarked elsewhere, there just haven't been good guitar bands coming through at all in the last few years. A ramshackle, delightfully messy single "Tightt Ideas" preceded an EP in 2009. Since then,
Jesus H. Foxx
have officially been recording their debut album for
Song, By Toad
. This process has become one of those legendarily protracted experiences, up there with
My Bloody Valentine
and
The Beach Boys
- and for a long time we've had to be content with the assurance that "
it'll be ready soon...
"
Well, the album is here - and it's purely down to my laziness and lack of organisation that it hasn't had a full, over-wordy exposition here on this site. I might yet get around to it if real life gives me the time and the space. For now though "So Much Water" - a free single available for immediate download - captures the spirit of the record perfectly. Declaring it's intentions early with a glorious splash of colourful, ringing guitars, the song settles into a pensive and jittery rhythm. It's almost obligatory to reference Pavement when writing about Jesus H. Foxx but to be honest, the similarity - at least here - starts and ends with Michael Hunter's downbeat drawl and the phrasing of the vocals. A sudden explosion of competing voices and chiming guitar lines heralds a chorus which explodes again and again throughout the remainder of the song. This has much more in common with the familiar British indie-pop sounds of the last couple of decades than anything from across the pond. The band - numbering seven at full strength - uses it's multiple vocalists to excellent effect here, with chorus of backing voices appearing to support the long, blissfully jangling outro. There is a sunny, upbeat quality to "So Much Water" which is tempered by the laconic vocals and near-defeated lyrics. While elsewhere on their album you'll find strings, brass and all manner of rather wonderful cleverness this is the band at their simplest and most direct. Somehow Jesus H. Foxx manage to fuse together that scratchy, punky sense of urgency with lush summery guitar pop in ways which very few bands seem interested in attempting now. The fact that there is now a whole album of this awaiting your listening pleasure is something to be very happy about indeed.
You can download "So Much Water" right now, for absolutely nothing from Song, By Toad Records where the album "Endless Knocking" can be purchased too, and comes highly recommended. News of a launch event will follow at some point we are assured, but once you live in the world of Jesus H. Foxx you learn that the anticipation is all part of the fun.

Posted in SHOFT on Tuesday 15th May 2012 at 8:05am
---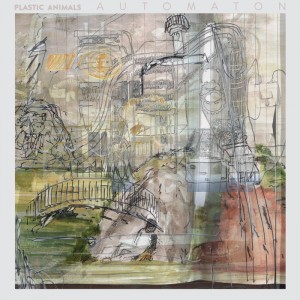 It's always tempting in a reductionist view of our complex world, to imagine there are rules - and that at some point in the past Edinburgh and Glasgow did a deal. Glasgow got the guitar bands, the downbeat Americana and the indie-pop while Edinburgh settled for the alt-folk or whatever absurd name is being applied this week - and of course that festival. Of course it didn't happen quite as cleanly as this and I suspect there was not really any Faustian pact between Provosts, but there have certainly been remarkably few good guitar bands emerging from Edinburgh in recent times. However last summer the debut EP by Plastic Animals challenged the west coast supremacy, by coupling delicate harmonies and hazy guitars in a strange collision of noise, pop and melody. I remarked at the time that it was the sort of record which harked back to a bygone age of guitar music, at the same time as sounding incredibly fresh. Well, they're back - and I'm happy to report that this second EP by Plastic Animals retains all of the texture and complexity of the first release. But there is something else here - in short, it sounds haunted. Haunted - both in the sense of the gloom which has shifted from being an undercurrent to taking a greater part in the atmosphere, and in the wash of ghostly, sometimes distant elements which make up these five, rather wonderful songs.
This five track EP opens with the distant, sparse "Yellowcraig", apparently and appropriately named for a stretch of unspoiled, windswept coastline on the Firth of Forth, and which couples the familiar nagging, hollow guitar jangle from the first EP to a distant, disembodied vocal. It's all willed back into line via a rumbling bass line which prevents everything from unravelling into the ether, and gives it an oddly sinister edge. The strangeness of the atmosphere is ramped up via weird chirps of distorted tape noise which herald a sudden but sure-footed gear change into the closing section of the song, built around a satisfyingly crunchy guitar with melodies layered over noise to spectacular effect. There is more haunting themed fun with "Ghosts" - musically more upbeat but equally hollow-eyed and strung out lyrically. Focused on a chiming guitar line and half-whispered vocals which unfurl a tale of being unable to shake off a memory. Mid-song, a shimmery, shoegazey note familiar from the first EP is added to the insistent rhythm section as guitars lines tangle and overlay to form a sonically complex mix. A down-shift in tempo heralds an utterly beautiful mess of noise and feedback which ebbs away leaving just an acoustic guitar. It's usually around this point in a review that I realise my efforts to describe music like this are largely pointless - it's just utterly lovely and you should listen to this free download at the earliest opportunity.
If there is a Plastic Animals manifesto, it's summed up by a post on their Tumblr - simply a picture of Bilinda Butcher and the word "YES". This influence is perhaps most evident on the sprawling, distorted "Sundowning". This is a hazy spectacle, sounding blissed out but bittersweet. A gorgeous drone of guitars and vocals which erupts into a sudden, earsplitting squall of noise with what sounds like an overdriven organ drone to my untrained ear, adding an oddly jaunty counterpoint to the vocals which resignedly accept "guess we'll all be dead before the summer". Unexpectedly though a tempo change propels the song into a joyous, anthemic closing section. There are various points on this EP when any sense of a repetitive formula to Plastic Animals' muse is shattered by these impeccably performed shifts of time signature, reliant on the self-assured rhythm section which underpins these hazy and sometimes seemingly chaotic bursts of energy. But the absolute highlight of the EP for me is "Pirate DVDs", kicking off as shamelessly straightforwardly sludgy garage rock with stuttering, urgent drums and distorted vocals. I'd be happy with this continuing, but it all unexpectedly gives way to sweeps of undulating surf guitar and screeds of static. There are more changes of pace and tone in a single song here than in entire albums by some bands, and it's Plastic Animals ability to perform these shifts with jawdropping suddenness but still keep the sense of a song which is one of their most remarkable skills. Whilst there are ideas aplenty here, it never ever feels like stray bits of writing bolted together. As the song winds back into life after a soporific lull its hard not to get swept along with the feedback crashing and echoing around. This track clocks in at an eventful six and a half minutes, but surprisingly commands attention all the way. Finally, the sepulchral "Slow Song" returns to the spectral theme with it's woozy, clamourous organ and distant vocals. There are hints of Grandaddy in the delivery here - and it feels achingly sad, hopeless even. But there is a note of defiance in the lyrics, and something comfortingly narcotic about the droning, fading glimmer of a tune.
There are some bands I find myself mentally willing to succeed, despite realising with some embarassment that I know relatively little about Plastic Animals beyond these two EPs. In a week when there is a huge amount of attention focused on Scottish Music and in particular the list of remarkable albums from the last year, its easy to understate the importance of the EP as a tool for a band to lay out an agenda. Across the five expansive, often lengthy tracks here Plastic Animals accomplish far more than an album's worth of ideas and sounds, once again pinning it all together via a sense of conscious design and thoughtful construction. This is despite the sense that the spiralling, dizzy sounds here are sometimes wayward, threatening to burst free and overwhelm the songs in static and noise. In the confines of a not-very-widely-read blog, it's remarkable easy to fall into the trap of trotting off comparisons and analogues for bands. However, Plastic Animals manage the trick of incorporating back-references to some of the finest elements of guitar music from the past three decades, but remaining resolutely of their own time and place.

Plastic Animals - Sundowning
The "Automaton EP" will be available on June 2nd from Bandcamp. "Ghost" is available now as a free download, and you can watch the video here. By way of launch gigs for the EP, Plastic Animals will play at Henry's Cellar Bar in Edinburgh on 3rd June and The Old Hairdressers in Glasgow on 8th June.