Posted in SHOFT on Tuesday 24th May 2011 at 7:05am
---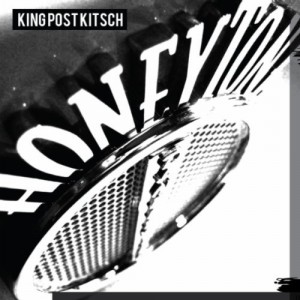 One of the most thrilling things about listening to emerging new music is the sense that you could probably, given the time and the opportunity, do something very similar yourself. There is something liberating and exciting about the way the DIY ethic lowers the barrier to entry. Granted, given this easy access quality control is sometimes an issue too, but that doesn't detract from the sense that this is all about what's possible here and now with the tools at hand. In my case at least sadly, this liberating thought is usually followed by the humbling realisation that I couldn't in fact do this at all because I simply don't have the imagination or the ability. It's an age-old adage of course - it's nothing to do with the equipment you use, and everything about with what you manage to do with it.
Pressed on splendid white vinyl and folded into a beautifully retro black and white poster sleeve contained in one of those polythene bags which all the best 7" singles used to arrive in, this EP is in itself a minor work of art. However, the music is a world away from this conscious sense of good, clean design. Let's be brutally honest - it's filthy and rough, sounding like it was recorded in the room next door with a cheap microphone. In short then, it's pretty fantastic in a way that much of today's squeaky clean output doesn't dare to be. Opening "Don't You Touch My Fucking Honeytone" swaggers in, sounding like something from the long lost 'Pebbles' LPs - all wailing guitar notes and urgent drums in the introduction, before a swirl of distorted organ appears to shore up the closest thing this urgent tirade of a song gets to a chorus. Throw in one of the most fantastic one-string guitar solos committed to record for many a year, and an ending which feels like that heart-stopping moment when you unexpectedly run out of road, and you have this stomping, churning beast of a track. Somewhere along the line the nagging vocals insist "..it's not easy being honest". However, this is pretty primal stuff and probably couldn't be more honest if King Post Kitsch turned up to play it in your living room.
"Penny Red" offers more of the same, but opts for a slower and sleazier take on the same formula. In one of those magic moments, mid-way through the track, we're left with just brittle, distant drums and an oddly unhinged jangling guitar melody before the scratchy rhythm guitar returns. The mood shifts a little with "Alaska" which enters with an organ sound which appears to have drifted in directly from the Beatles back catalogue. A distant, distorted vocal rants in the background while a snippet of film dialogue and strange backwards guitar line arrive. This could so easily be an out-take from "The White Album" - where outright weirdness competed with some concise, clever and rather malevolent pop tunes. This would fit right in alongside the latter. The organ returns to star on "Monomaniac" - a tune rescued from the obscurity of an earlier, online only release - where it dominates proceedings entirely. Almost whispered vocals croon lazily, once again hidden deep in the mix beneath the layers of loud, churning organ. The voice begins dueting with itself on a repeated "Hey how's the weather?" - and I'm oddly conscious that there's something strangely like The Jesus and Mary Chain's slower, blissed-out moments here - which is no bad thing at all.
It's rare I devote this many words to an EP lately, but there is something pretty special about this one - and while I'm sure every reviewer will have their own reference points just like the lazy retrospective name-checks I've adopted, its important to note the originality here. King Post Kitsch have already offered more variety of approaches in a short recording career than many bands manage throughout their working lives. This EP covers a surprising amount of this ground and offers a perfect snapshot of these approaches while raising the stakes for the forthcoming album. As for King Post Kitsch - known almost universally in interviews only as "the mysterious Charlie..." - it's pretty certain he's one of those people whose record collection you'd love to spend a few hours trawling through.
You can buy the rather beautiful vinyl EP, and the forthcoming King Post Kitsch album from Song, By Toad Records. You can also download the EP from iTunes and Amazon - but that's really not in the spirit of this at all, is it? And lets not even get started on Spotify...

Posted in SHOFT on Sunday 22nd May 2011 at 2:05pm
---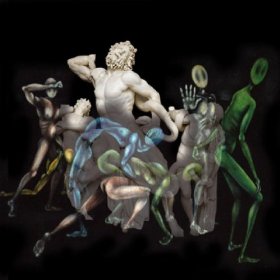 One of the most engaging things about being involved in the grassroots of music is hearing things emerge as part-formed ideas, changing and growing over time to become fully-fledged parts of a band's repertoire. This isn't limited to the fringes of the music scene either - as artists from Bob Dylan to King Creosote appear to delight in reinventing their back catalogue repeatedly and radically. However, geography and time mean I often seem to miss out on witnessing this process of development which has always been for me one of the most exciting aspects of nurturing a liking for a new band. In the case of Edinburgh's White Heath though, the process has been pretty evident from the earliest stages - and I've been lucky enough to have something of a window into it. On hearing just one or two early tracks I knew I had to see this band play live to understand quite what was going on, and I was lucky enough to cross paths with them in Glasgow last October. Thinking back to that performance, I was first struck not by the complexity of their music or their eclectic mix of instrumentation, but by the fact they were capable of making a wonderfully loud but carefully harnessed noise - which hadn't been fully apparent from what I'd been able to hear so far. This record seems to capture that dynamic much more successfully than any previous recordings have managed. It's notable that "Take No Thought For Tomorrow" has been produced and released by Electric Honey Records via it's well-documented relationship with Stow College, and I've detected a tendency to be mildly but fashionably scornful of this set-up recently. Whatever opinions might be expressed about the personnel involved or the way the process works, it's hard to deny that they've generally backed the right horses over the last decade or so. What this also seems to have done though, is to afford the band space and time to play around with these songs without the pressure which a traditional studio or label set-up would place on them both financially and in terms of time constraints. Thus some of these songs, which have been kicking around for a long while both in White Heath's live set and on the very hard to track down "Sea Wall EP", have grown and changed considerably over time before reaching a final recorded form here.
As "Maker" opens with a static-shrouded hotel lounge style solo piano, it's apparent that this is a going to be an unusual journey. Soon, alongside a sweep of strings, Sean Watson's breathy and urgent voice joins with his curious Middle Eastern influenced modulations. This voice is a key part of the band's sound - unusual, sometimes harsh and often oddly affecting. The vocalist's pivotal role is developed over a number of songs familiar from earlier recordings including "Election Day" which is pretty much where I first crossed paths with White Heath. Reworked subtly here, with a grittier edge than previously, the bass pulses beneath scrapes of violin while the vocals are in the foreground vying for attention with dabs of brass. Things escalate to a point of near hysteria with a cry of "you push me over the edge...", and suddenly just the voice is left, with an aching and stark statement: "i'm destined for disenchantment". The initial single from the album, "GG" (available as a free download here) is a bit of an outlier - a concise, grunge-pop anthem which soars into an almost irritatingly catchy chorus. It's a reminder that underneath all of the serious musicianship and classical influences which White Heath offer, there is a playful pop edge. As the guitar grinds back into action for the final blast and cheesy synth sounds dance around the vocals, it's impossible not to get caught up in this song's exuberance. I can imagine people who come to the band through this being genuinely troubled by its lack of similarity to the rest of the record - but the clues are there, mostly in the ability to wind infectious melodies around sometimes jarring, near-cacophonous sounds, bringing them into some sort of order.
The record hinges on the monumental "Leviathan", initially a slow-building ballad built around a delicate piano melody which provides Watson's vocals with the space to veer from a whisper to a pained, impassioned howl. Then it feels like the calm before the storm as he repeatedly but hardly reassuringly croons "when you wake, all of this will be gone" while a menacing undercurrent becomes apparent growing into what, for a less imaginative outfit, would likely be the hackneyed and much over-played 'epic' ending. But here the explosion never quite happens - that would be far too easy and much too obvious - the power in this work is in it's restraint, the sense of something huge and thunderous only barely controlled. However, it's also repeatedly made clear that White Heath are capable of writing rather fine pop music, notably on two less familiar tunes - firstly "Sunday In Fragments" - where simple ringing guitar notes and tumbling piano melodies usher in the closest thing this record has to a sing-along chorus. Perhaps unsurprisingly things don't stay quiet for long, as a tumult of brass and strings arrive to remind us that this isn't supposed to be easy listening. Also worthy of mention in this respect is "Past The Satellites, Into The Fray" with it's shuffling beat and soaring vocals, leading up to a euphoric and triumphant conclusion somehow delivered via a tangled mass of strings, punchy brass and strange half-intelligible chattering voices.
This album captures perfectly the the sense that White Heath are only just in control of the juggernaut of sound they're driving. The seamless, but often sudden shifts from melody to discord and from claustrophobia to wide-open vistas are White Heath's trademarks. The songs are rooted in rock and pop, but aspire to a range of ethnic and classical influences which few bands would ever dare to attempt this early in a career. But despite this unashamed experimentalism "Take No Thought For Tomorrow" certainly never becomes self-indulgent or ponderous - saved from pomposity by the band's amazing ability to generate huge walls of noise. This a dizzying, sometimes uncomfortable journey - but it's also documents the work of a surprising and genuinely original band. Put simply, it deserves your attention.
"Take No Thought For Tomorrow" is released on 6th June, via Amazon and iTunes among other outlets. The album will be launched at an Electric Honey Showcase at Glasgow's Oran Mor on 4th June.

White Heath - Election Day

Posted in SHOFT on Sunday 8th May 2011 at 11:05pm
---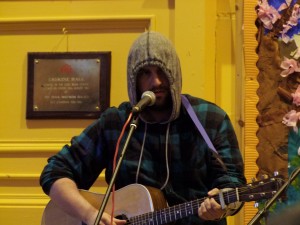 I was beginning to feel like I was on a proper holiday. Sleeping uncommonly well, getting up late, lounging around drinking coffee and actually reading and writing are luxuries at the best of times, but to have another day of fantastic music to listen to was of course the clincher. I set out for my morning wander around Anstruther, and found plenty of others doing the same - Homegamers and locals alike seemed keen to stop and chat this morning. Maybe it's because the sun had managed a weak but fairly persistent appearance? In any case, having avoided being too desperately unhealthy so far this weekend, I decided that it was compulsory to visit the Anstruther Fish Bar to find out what the fuss was about. The food was very good indeed, and just like many things which will suffer in comparison after this weekend - it'll be hard to face normal fish and chips again. In fact, in conversation this morning a couple of us had shared the worry that adjusting back to any sort real life after this would be a tricky proposition. I banished these thoughts - after all, I'm a rational creature aren't I? It's just music. Isn't it?
I headed to the Erskine Hall early, because it was clearly going to be a busy session given the acts performing this afternoon. I wasn't wrong and the hall, decked out in children's art projects hung on walls painted a queasy yellow, was soon packed for The Pictish Trail. Johnny entered with his hood pulled tightly around his face, nursing the effects of the previous evening, and leaving the small children in the audience in no doubt about the consequences of making noise. Naturally, almost on cue a little one did just that, forming an unlikely comedy duo with Johnny to kick off the set. Unsurprisingly, from the outset The Pictish Trail had the appreciative Homegame audience hooked. The appreciation shown was as much for his efforts in leading the organisation of the event and spending days running around in a blind panic making final preparations - but Johnny wasn't about to let us forget that he can sing and play wonderfully. What is perhaps most remarkable is how effortless he makes it look - just closing his eyes, opening his mouth and letting that high, clear voice soar - despite the after-effects of sugary cider and sleeplessness. This afternoon was all about singer-songwriters, and this short but accomplished set placed The Pictish Trail chief among them today. Rachel Sermanni followed, an unenviable slot in some ways as the audience shuffled around to get to the various competing sessions today. Having heard snippets of Rachel singing in various sessions and radio spots, I was intrigued to see her perform. Most remarkable though in this age of affected cool among younger musicians, was her disarming frankness when talking about her songs and their inspiration. But then she would start to sing, and none of that stuff mattered. Her frankly amazing Highland voice dipping low then soaring high over the hall. I took a quick look around the audience to gauge opinion and found them sitting rapt, staring at Rachel in disbelief. The recordings I'd heard hadn't quite prepared me for hearing her sing live, and all of those sometimes a bit fawning superlatives heaped on her in the press seemed like perhaps they might be appropriate after all. When the set finished, with Rachel clearly touched and humbled by a fantastic reception, there was a collective sigh of approval. Definitely one of the stars of the weekend.
For a number of reasons, this afternoon's session was one of my most anticipated of the entire weekend, not least because of Iona Marshall. Her recent split 10" on De-Fence Records was a quietly released gem, which seemed to slip out to little fanfare except some enthusiastic backing from Glasgow PodcArt. Iona took the stage in a tangle of leads and equipment, but manage to weave some remarkable tunes around them. Perhaps the most overtly 'Scottish' sounding of the acts today with a strong presence of the sea in many of the songs, her outwardly simple folk tunes were transported by clever use of loops, beats and clever technical tricks. As someone who has insufficient co-ordination to walk and think simultaneously sometimes, I was left dazzled by the way Iona could manipulate her voice to produce the likes of the stunning "Shtoom". Martin John Henry was a much simpler proposition - the ex-De Rosa member and his guitar alone, and blinking out over a near-full hall. He admitted to nerves so bad he couldn't look at us, but this wasn't borne out in his music. Just like his former band, this was heart-rending stuff. Simple songs, sung with passion and commitment. Someone a few seats away whispered "I'm crying! Why am I crying?" - and I'm not sure if it was the strange Homegame atmosphere, Martin's quiet but powerful voice or the aching and transporting lyrics - particularly on the sublime "New Lanark" - but it was one of those moments. There had been a lot of them today already. I wasn't sure how many more I could take. But of course, I'd have to suffer more because next up were King Creosote and Jon Hopkins. Having produced one of the finest records of the year barely weeks into 2011, this was a much anticipated performance - and as we scraped and squeaked our chairs forward to allow more people to crush into the Erskine Hall, I was glad I'd staked my spot early. Not just because of this - but because of the amazing range of talent which had been seen here today. So, the slightly terrified looking Jon Hopkins took his spot stage-left behind a harmonium, and Kenny slipped from behind the sound desk to the stage with his guitar. Low key and simple it might be - but as they quietly began "John Taylor's Month Away" the audience were spellbound. I didn't even dare whisper my aging and overused gag about the song referring to the Duran Duran bassist visiting the Priory Clinic. The duo worked their way through "Diamond Mine", claiming to be unrehearsed but reading each others cues near perfectly. The highlight for me though was "Leslie", Kenny donning his accordion with the warning "two wind instruments together, could be interesting". It was, for all the right reasons. As the audience queued to leave after an afternoon of having their heartstrings well and truly tugged at, their was the strange sight of grown, bearded and serious looking men trying to compose themselves in the late-afternoon sunshine. I had my own preoccupations too - like how to get the copy of King Creosote's new vinyl-only album back to England in one piece on the train. It seemed like such a good idea at the time...
All this distracting music left me with a quick dash back to my digs before heading out to Anstruther Town Hall once again. It seems everyone else was a little behind too, as the hall was a little slow to fill as people drifted back from some pretty special afternoon sessions. I relaxed with a pint, wandered around the hall and chatted before taking my treasured spot near the front for This Is The Kit. I'm ashamed to say that despite being based relatively locally to me, I've never caught Kate Stables performing live before. With a band assembled from bits of Fránçois & The Atlas Mountains and Rozi Plain, she skipped through a short set of fairly upbeat numbers drawn from her two albums to date. Again, this performance will drive me back to listen again to records I've neglected with fresh ears, which is never a bad thing. During this set Josh T. Pearson arrived very late indeed, and to the palpable relief of Johnny Lynch who I thought may hug him at one point. However, he's perhaps not the hugging type I thought, as his towering, shadowy presence loomed large behind me at one point while he peered out from backstage to catch the end of This Is The Kit's set. Thus, taking to the stage with no soundcheck due to some complications around his travel from Dublin, Pearson was in no mood for trifling. He stalked the stage, setting things up to his liking - the soundmen showing incredible patience as he tweaked and twiddled with things. However finally he advanced to the front of the stage and began to strum furiously at his guitar. After a little while, this curious noise resolved into "Woman, When I Raise Hell", and that sonorous pain-tinged voice boomed over the guitar notes, by turns delicate and jarring. Given that few of the songs on his recent "Last of the Country Gentlemen" record clock in much below seven minutes, there were some anxious moments around the timing - but surprisingly as he headed for his last song, Pearson found time to joke with the audience. We laughed, with a strange nervous relief rather than genuine amusement. This man has a truly dominant stage presence - and while it was perhaps the only time in the entire weekend that the sense of commonality between performer and audience disappeared, it was an amazing performance. So, with the atmosphere still heavy with the last lingering notes of Josh T. Pearson's final marathon piece, Randolph's Leap literally leapt onto the stage. It was always going to be incredibly hard to follow the previous act, but they managed it by force of sheer lunacy and exuberance. A rapid-fire cascade of songs underpinned by stomping drums, with flickers of violin and some seriously odd sound effects followed. Soon to be released "Counting Sheep" and "Deep Blue Sea" featured alongside filled-out band versions of older favourites like "Crisps" and "Squeamish". I've loved Randolph's Leap for a long time, and to see them in this setting, with an audience happy to dance like idiots to every note they played was a pretty special way to finally see them perform live. But all too soon it was over and we were only one act away from the end of the evening - but that act was Slow Club. It seems like a long time since their "Yeah, So" album stunned me into silence after happening across the band by chance in Crewe of all places, and I've managed to miss them consistently ever since. Tonight, there was plenty of evidence of what they've been up to all this time, with a whole host of new songs aired. These songs were somehow a little darker, a lot louder and Rebecca seemed to have morphed into a Janis Joplin like character, her always flexible voice focused on belting out these new songs alongside the more familiar older material. Suddenly though, something really special was happening. The guitars were unplugged and Charles and Rebecca were at the edge of the stage, singing the rather lovely "Christmas TV" at the top of their voices, accompanied by the audience. It was one of those Homegame moments again.
As the last notes faded, Johnny Lynch leapt back on to the stage urging us to "Flee, Flee for the night of our lives...". I did, to Legends in time to catch a short but storming set from FOUND performing much of their recent "Factorycraft" album, with some rarities thrown in for good measure. The Legends audience was a jubilant, feisty and roaringly drunk one, but FOUND ended things on a high for me. My lasting memory of the set will be seeing Johnny Lynch being carried aloft around Legends, surfing a crowd who wouldn't dare drop him after what he and his team of helpers had pulled off this weekend. Earlier on today, Rachel Sermanni said something which struck me enough to jot it down straight away..."This is how it should always be. All the time. Everywhere.". I think that's probably the best summation of things, better than I've managed in reams of wittering about Homegame. There had been a lot of talk about how Homegame affects people, how tough it is to get back to reality after this much fun, indeed this much alcohol. I'd doubted it would affect me, because I'm a fairly thick-skinned old character. But I knew it would - because I knew this would be one of the best weekends I was ever going to have, plain and simple.

FOUND - I'll Wake With A Seismic Head No More

Posted in SHOFT on Saturday 7th May 2011 at 11:05pm
---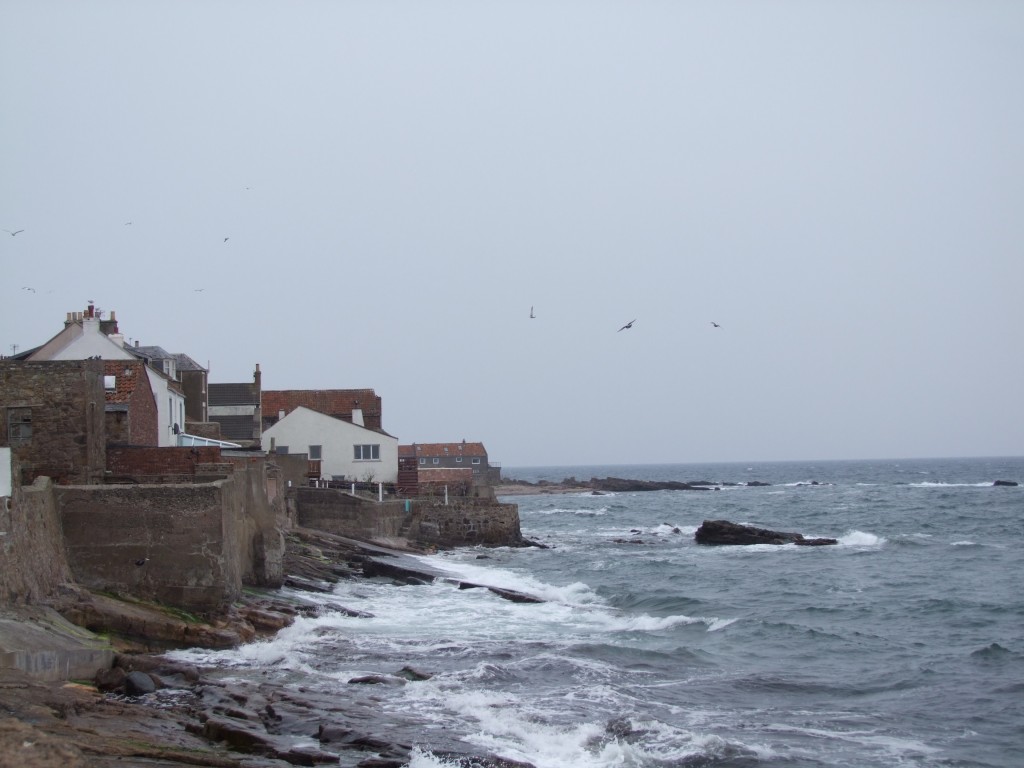 Considering how last evening ended, I found myself feeling unexpectedly well this morning. I'm not sure if it was the fantastic breakfast supplied at The Waterfront or maybe the bracing sea breeze which whipped along the harbour, but any trace of a lingering hangover soon dissipated. I took advantage of a gap between the showers to head for the churchyard above the Dreel Burn from where I could survey Anstruther and read the papers - not least the enthusiastic reporting of the remarkable SNP election victory. As I read and surveyed, in the distance I could spy little huddles of bleary-eyed Homegamers beginning to appear, stumbling in twos and threes along the harbourfront in search of coffee, breakfast or paracetamol. If I was going to last the day, then I needed a gentle start to proceedings too. So I took a long, slow and circuitous walk to Cellardyke Town Hall for the early afternoon session which was curated by Heavenly Records. I've written before about the reinvention of this stalwart London label as a home for all kinds of new folk music, but the bill that they'd concocted for a lazy afternoon took in a wider sweep than just their own roster. Before I knew it I was nursing a fresh pint of ale and surveying the unlikely venue - a lofty, vaulted hall with all kinds of sailing and fishing memorabilia, a huge saltire prominent on the wall behind the stage. It was clearly going to be an interesting afternoon.
Proceedings started with Jack Joseph. Entirely unknown to me, I'm assuming that Jack was one of the two frighteningly young looking gents who took to the stage. One sang and played acoustic guitar, the other embellished the delicate songs with flicks of electric guitar. It was a low-key start, pleasant enough if a little unassuming. I didn't really find out much about Jack Joseph as a result of the performance, and strangely a search of the web afterwards didn't reveal much else beyond his association with Heavenly. As the brief but accomplished set ended the hall began to fill in earnest in preparation for Conquering Animal Sound. It would be utterly embarrassing should I begin to heap any more praise onto this Glasgow-based duo, but once again they coaxed remarkably dense and layered music from their complicated looking collection of technology. Anneke stomped shoeless around the stage, manipulating her own voice while Jamie tested out some rock star poses with his guitar. As ever, the sound was magical - haunting, tense and on a new composition tentatively entitled "Treehouses" strangely menacing too. It was always going to be hard to follow this, and the task fell to Carwyn Ellis of Colorama performing solo. I have to confess I just didn't really warm to these songs - and whilst they were technically impressive with some sparkling guitar playing thrown in there somewhere, the lyrics and the vocals just didn't grab me. Maybe somewhere else, having not had to occupy a stage just vacated by two of the most remarkable performers I'm currently aware of, this might have worked a little better? Heavenly's own Trevor Moss and Hannah-Lou were next on stage, and seeing them preparing to play in front of the collection of nautical memorabilia it struck me how I seem to bump into them in the most unlikely of places - a tin church a few hundred yards from my house, and the sweaty dungeon of The Captain's Rest so far this year already, and we're barely half way through. Once again they huddled around a single microphone and raised the rafters with their strange two-voices-as-one trick. The set mostly consisted of material from their recently finished and soon to be released second album 'Quality First, Last and Forever' - with the trademark cover of Pete Greenwood's "The '88" thrown in for good measure. I'd been curious about how the Homegame audience would react to Trevor and Hannah-Lou's mix of traditional folk styles, but I didn't need to worry, the rapturous reaction to closing "Cheap Wine" confirmed that they'd pulled it off again. I just wonder where I'll end up seeing them next?
After going in search of food and a wander around town to stretch my strangely tired legs - and hopefully along the way to remember just what I'd done to make them ache like that - I headed for Anstruther Town Hall once again for the evening's entertainment. First up were Geese - another new name to me. Now, many years ago I had a stab at playing the violin. It was an ugly, regrettable incident and is sensibly forgotten. However, tonight Geese showed me I probably hadn't been far off the mark. By turns the duo of violinists sawed at, plucked, sang into and otherwise abused their violins in curious but inventive ways. Backed by a drummer who seemed intent on coaxing nothing short of thunder out of her instruments, the whole thing should have been a fairly taxing listen. But, oddly it wasn't - veering from woozy Cocteau Twins soundscapes to funereal Godspeed, You Black Emperor! marches within the space of just a few extended compositions, I have to confess I was hooked from the outset, and made mental notes to explore further. With my ears still ringing, the stage was set for Cate Le Bon. I'd done some cursory Homegame homework and heard some of Cate's output - what this hadn't prepared me for was the strutting rock queen which she had become as she paced the stage. Borrowing bits of Sweet Baboo to ensure that the Welsh contingent here was represented fully, she managed to grind out a startling range of moods - with her curious voice ranging from a whisper to a shout. I came away from this a little stunned and confused, but certain that I needed to find out more about Cate Le Bon - and I suppose that's part of the Homegame ethic - surely no-one comes away without new names to look up and new music to hunt down?
The last time I saw Kid Canaveral was in Bristol, to a paying audience of approximately three of us on a damp and chilly November evening. The band were true professionals that night, and played a proper set despite the disappointing turn out. Tonight was going to be very different indeed, as the hall filled again for their performance. With the addition of former Come On Gang! guitarist Mikey Kid Canaveral sounded huge, ripping into the songs from last year's "Shouting at Wildlife" album - soon to be re-released on Fence - with a new vigour. The audience clearly loved it as the floor of Anstruther Town Hall began to flex in time with the developing moshpit. Let no-one tell you that Homegame is solely about beard-stroking folkniks - not while these frenzied but carefully crafted pop hits are part of it. However, as if to bring us back to our roots, King Creosote himself joined the band in advance of his own performance. Having attended SXSW as his backing band, the fruits of their collaboration were pretty clear - firstly in an accordion drenched but still incendiary take on "Missionary", and then in a new composition with King Creosote on lead vocals which may or may not have been entitled "Home Run". If this performance is anything to go by, there is a ridiculously fine future ahead for Kid Canaveral and scope for more interesting collaboration perhaps? Having been lucky enough to attend one of the "Lancashire Bits of Strange" earlier in the year, I knew the format for the next and much anticipated performance. The Earlies, despite one or two apparent absences from their ranks were still a huge band and barely a corner of the stage of the Town Hall was unfilled. King Creosote entered to his second rapturous reception of the evening. After all, he was very likely the reason many of the people here first heard of Fence, of this place, and indeed of Homegame. Despite the quiet back seat he takes in terms of the organisation of the event, he's an ever present positive force around the place - popping up here and there, reminding us why we made the long trek up to the East Neuk. So as the "Fourteenth Bit of Strange in Fourteen Years" commenced, the full implications of him singing that "...it's only you lot that I'm interested in" were not lost. This collection of songs as interpreted by The Earlies are powerful, varied and easily some of King Creosote's best work to date. With the album played in full, as bonuses we were treated once again to the guitar-tapping version of "Twin Tub Twin" which culminated in a frenzied pogoing conclusion, along with a joyous take on "Bootprints".
As we politely filed out of the Town Hall into the mercifully cool evening, there was a sense of having just seen something people would talk about for some time - not least the triumphant performance by Kid Canaveral. The steps of the hall remained busy for some time with people chatting excitedly about this evening, where they were headed next and what was planned for tomorrow - while the Fisher and Donaldson folks packed up their mobile bakery to head for the next venue. For my own part I decided to conserve my energy - and nurse my aching joints. There was another day, packed with music tomorrow - and I intended to last the pace. As I stumbled wearily back to my digs, a bunch of local neds asked me "If I was with the weird bastards from Fence?". I was proud to say I was.

Kid Canaveral - You Only Went Out to Get Drunk Last Night