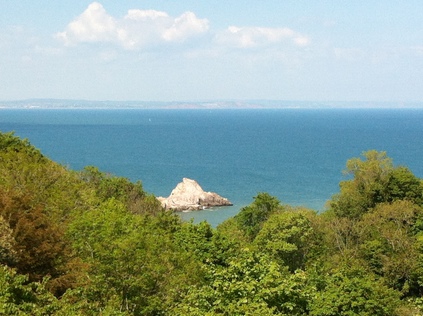 Posted in Updates on Sunday 26th May 2013 at 8:07pm
---
I've never used this blog as much of a spot to impart personal news. Which is odd really, as the various dull records of my walks and trips hint continually at the personal, at what is happening in the foreground of my life. But somehow, making this the background and placing the commonplace centre-stage has been curiously rewarding, almost therapeutic perhaps? As I've trawled around the UK - and more recently the US - taking imprints and recording little snippets of found existence, I've been almost pushing my own realities back out of picture. Years ago, the Daylog recorded the dull, everyday things because it was a new way to do just that. I was blogging before the verb was coined in some senses. Then, it became a frenzied travel journal - the railway map providing structure in a world that often had none. The real life of financial troubles, romantic disappointments, work struggles replaced with a neat but sometimes illogical web of lines and stations. This all culminated last summer in a series of almost demented dashes around London - I often picked the hottest, driest days in the midst of Olympic or Jubilee fervour to make these insane pilgrimages. Something had to change...
And it did... The astute will have noted that 'unmarriageable' disappeared from my profiles and About pages. I got married to the most amazing person. Just like always, it wasn't simple - and in some senses it appears to have been against all the odds. But, if this site has seen sparse updates of late that's exactly why. Life is busy with complication, and time is preciously spent elsewhere. But there is a sense of place evident in the very arrangements for this seemingly - to some - unlikely wedding. On a sunny Friday in glowing sandstone buildings in the Old City of Bristol, then a scud across green valleys to Wraxall, with wonderous views across the wide flat plains of North Somerset. Then south again, by rail naturally, in wonderful summery weather to Devon. We paused at a familiar pub in Newton Abbot and read an old Bradshaw's guide which alerted us to the dubious "Daddy Hole Plain" and after fine beer, pressed on to Torquay. Passed endlessly on trips to Paignton at the end of the line, but never quite visited. The riviera tag proven - palm trees and acres of stucco shining in the sun. The taxi climbed to Wellswood village and our hotel - The Gleneagles!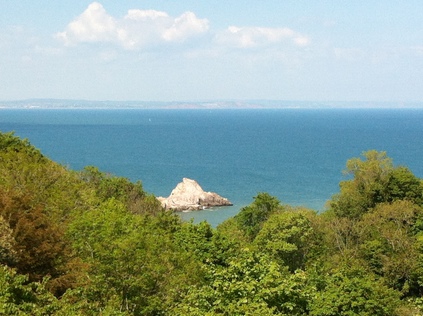 This period piece from the 1960s could be a distant cousin of the Edgewater - and though the rooms are a little tiny and dated, the sea-facing balconies provide wonderful views across Lyme Bay. It had one other draw - it was the inspiration for John Cleese and Connie Booth to write Fawlty Towers. The character of Donald Sinclair, the former military man who ran the place back then, is contested - but nonetheless it led to a comedy which had played a weirdly big part in the proceedings which led to the wedding. We had a superb meal and relaxed watching the sun setting over Anstey's Cove, the little private beach path leading down to the shimmering water. We took to water ourselves the next day with a boat ride to Brixham, still active as a fishing port, but tiny and rather surprisingly preserved. A statue marked the spot where William of Orange set foot in the UK to set aright the monarchy and destroy Anglo-Irish relations for centuries to come. The day got hotter, so we retired to Paington for beer and sunshine before heading back to Torquay.
It seems unlikely - almost undeserved in some uncertain moments - that life has changed quite like it has. But, pinching myself awake in the morning proves that it has indeed. Times are challenging - there is much to do, and resources are tight. But not facing things alone feels so very, very different. This blog will change along with life here. But I'll never ever lose the urge to travel. After all, look where it got me...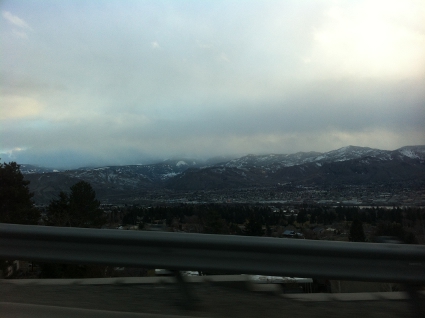 Posted in Updates on Thursday 28th February 2013 at 12:38pm
---
I've written elsewhere about how I ended up on my voyage of discovery across the UK... An early US trip based around music took me to places which were, it's fair to say, off the beaten track for most transatlantic tourists. But, as a result of making that epic - and in retrospect, pretty brave - jaunt across the sea I realised that I knew little of my home country despite poring over maps since childhood. So, twenty years later I found myself with a strange, unexpected connection to the Pacific North West - an area which had always intrigued me, and which was now important in so many ways to my future. Having visited twice before, this trip was a mixture of the comfortable assurance of knowing my way around Seattle to some extent, and discovering new things entirely. One of these discoveries was to be a jaunt into the eastern reaches of Washington - beyond the Cascade Mountains, into the dry and sometimes bleak hinterland which stretches endlessly inland. The area dominated by the mighty Columbia River - until now little more than a romantic notion in folk songs and dustbowl ballads. As ever, it started with a train ride...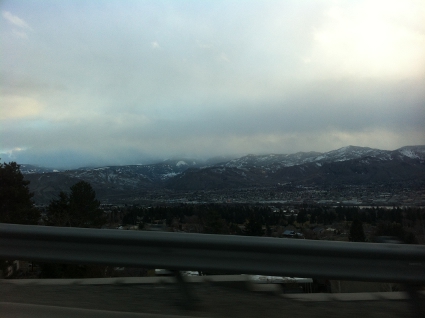 Departing King Street Station heading north was a new experience, and once out of the tunnel the tracks swung onto the waterfront alongside Alaskan Way. The grey afternoon reflected in Puget Sound, giving the scene a quiet, wintry beauty which oddly reminded me of Scotland. It was strange - and more than a little emotional - to look on this scene which had signified so much which was new and different about these past few months, and to consider how things would soon be changing again. The tracks hugged the coast through Ballard and Mukilteo before swinging inland at Everett and starting the long slow climb into the Cascades. The scenery shifted - a rural patchwork of farmland not dissimilar to home in Snohomish County which became sparser, tougher country as we climbed through Monroe and Sultan towards the Cascades Tunnel. Suddenly, in the darkness outside the dining car there was snow beside the line. Deep, thick, virgin snowfall which was unlike anything I'd seen before. I was entranced. As we curved and twisted through the mountains, navigating Stevens Pass at ear-popping altitude, we chatted to a family heading home from a week in Seattle. We told them our plans, and once again we found a genuine happiness in strangers' responses which warmed the heart despite the cold outdoors. Our destination was Wenatchee, and we alighted at Columbia River station late in the evening. As the car drifted along the city's streets I recalled my first evening in the USA, looking out at the passing strip-malls and eateries of Granite City, Illinois - this was oddly similar, save for the looming mountains on the horizon. I felt comfortably familiar with this middle-American scene.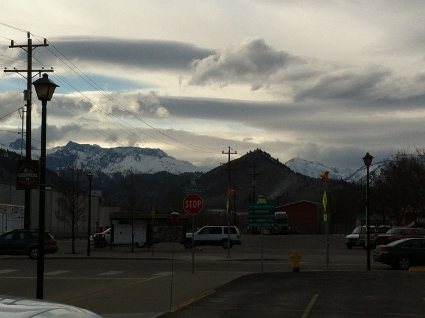 Waking to sunshine and mountains was a surprise after the usual slate skies in Seattle, and as I began to make sense of the surroundings I also began to rather like this little outpost of a city. Yes, it carries all kinds of emotional burdens for people close to me - and it shares my own former home town's ability to wind me back in time to a bored, ill-fitting teenager at a moment's notice. It's also an oddly conservative colony - a distinct contrast to things west of the Cascades - but in its little eateries and dusty corners, there is something here. History, events that were inconsequential at the time, but lead up to now - and my own entanglement in the story.
A day or two into the trip and we head out in the car to Yakima. It's a three hour drive across the plains of central Washington, largely following the valley of the mighty Columbia River and it's dams. The mountains loom on both sides of our route, but here between them it is flat, dry and empty. The river snakes in and out of view, running slow between its reservoirs now. Appropriately, the scene opens out at Vantage - the river a long, broad lake between steely ranges of rock. The highway swings west, across a low bridge which leads towards another climb. The sky feels closer here somehow. I'm moved to silence, taking in the broad-angle view. I've never seen anything quite like this before - never appreciated scale in quite this way. The midwest is a bit of a distant memory now, but it lacks the reference points which the mountains offer, and which dwarf the tiny strip of highway rising into the western sky.
At Columbia River station absurdly early and just a few mornings later, we're boarding the train back to Seattle. It's not been an easy visit for many reasons, but it has placed more markers in my mental map of the state, and in the timeline which stretches back. I think of my historical links to the area - the endless letters launched overseas to obtain music, the curious kinship of the low-tech labels. It's truly strange how the strands of the story should re-entangle here in this little gap in the mountains...

Posted in Updates on Tuesday 25th December 2012 at 9:22pm
---
It's become almost customary to write a little update at this time of year. Partly because, despite my cynicism and dislike of many aspects of the festivities, the time spent with my family over Christmas is often a calm, quiet and pleasant interlude nowadays. It has been fun to watch two excited boys, both now more able to fully appreciate the occasion, looking forward to the day's events. I'm also usually anticipating getting back to my travels after a hiatus forced by the closure of the railway system. But this year is a little different...
So, I find myself scanning weather reports and trying to determine just how badly the floods will affect travel when the network grinds back into action. With two days of almost no trains, it's impossible to gauge the disruption as there are no reports to evaluate. I'm anxious, nervous almost - the worry about getting to Heathrow on time tumbling into the concern about a first visit to the UK and what impression it will make. This past few cold, wet weeks have been hard going - separation and distance becoming acute and painful to bear. Looking forward there are travels - as ever at this time of year - but they'll have an entirely different significance of course.
At this time when people are coming together and I'm normally standing disdainfully off-camera, perhaps I suddenly understand all this a little better?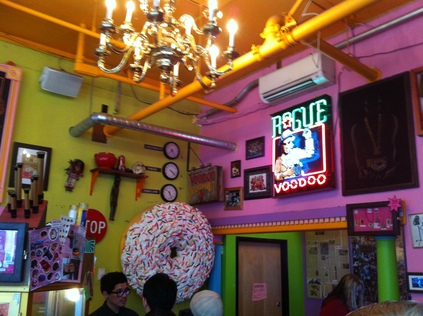 Posted in Updates on Saturday 24th November 2012 at 10:47pm
---
From the second we checked into the remarkable Ace Hotel, it was clear that Portland was just a little different. I'd absorbed the back-story previously - a generation of hippies who clung to the counter-culture had moved here, it stayed young and hip, and now it's a jungle of ironic facial hair, unashamed liberalism and democracy. Some of that is real, some of it is mild mocking by a national that doesn't always seem to get this place, but isn't prepared to entirely write it off as some den of Communism - at least only in the most right-wing of circles anyway. Because, it turns out, it's in fact very, very hard not to love Portland. The city core is old - largely un-reconstructed, squat low-rise brick buildings which hark back to the early 20th century and which face each other across wide streets where the car isn't quite king any more. A couple of modern, but largely quite confusing Streetcar lines shuffle across downtown - but don't seem to head anywhere too useful as such. It's an incredibly comfortable city to sink into and become part of very quickly, when one can walk comfortably and pause aimlessly without appearing too strange or alien. For me, this is a very good thing indeed.
From our temporary home on Stark Street, Powell's World of Books is not far away. A city-block sized store across four floors and several crazily confusing sub-divided areas, this is a truly remarkable place. With used and new books filed alongside each other, there is a wonderfully Portland-like sense of being offered a fair deal here. The selection of books, the range of subjects and the surprising depth of the range is astonishing. We set out with a basket which increasingly filled - not just with books but with smart, well-chosen arty cards and suchlike. Eventually, after several hours here we paused and common sense descended. We had to weed out our purchases carefully. We found a spot and showed immense restraint in selecting a few choice things to purchase. Oddly, here in this mecca of books, it didn't feel painful to have to surrender a title or two - being surrounded by books you could never hope to purchase seemed to assist in that.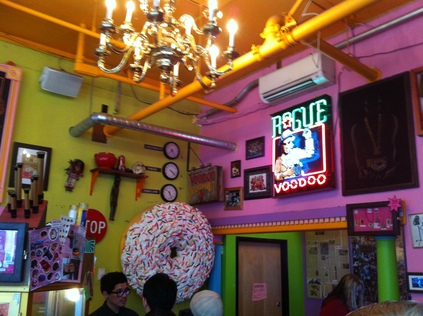 The remainder of this short visit seemed to involve lots of food and beer - both of which Portland is pretty good at supplying. But a special place will always be reserved for Voodoo Donuts. We'd talked about this place and it was an essential visit. Forget the antics of Heston Blumenthal - this place has been making giant donuts for years, and has dabbled in the absurd by including pepto-bismol fillings and crushed aspirin for the badly-hungover. With the rain blown away by a Pacific wind, it was a bracing but perfect walk down Burnside towards Voodoo. We'd been warned off walking this way at night - and while it was fair to say this was a colourful neighbourhood of adult cinemas and empty lots, it felt no worse - and far less menacing - than many cities I've passed through. Finally we found Voodoo by virtue of it's line - even this early on a weekend morning there was a queue around the block for this local institution. The gaudy pink building with it's Alice-in-Wonderland like diorama of giant donuts and paraphenalia was hot, dizzying and smelled strongly of melting sugar and hot dough. Our purchases in hand we slipped over to the adjacent coffee stand which was doing equally brisk business with the sugar-sodden masses. The return walk was via the outdoor market and Chinatown, the iconic ironwork of the bridges in the background. The older buildings in this neighbourhood had achieved state protection - perhaps a rarer status here than at home, but welcome. It seems that here, redevelopment is at least a little bit more sensitive than elsewhere in the US.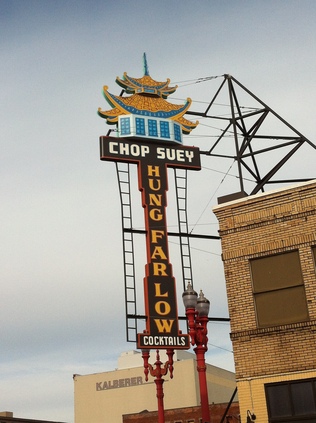 One last trip before we left the Ace, and indeed Portland, was to the line of tiny boutique stores along the street adjacent. Among these was Tender Loving Empire - a record label, distributor of local artists' work, and generally surprisingly packed with strange and wonderful items. The store was busy, bustling with people - and not just hipsters. We browsed the music - listened to Loch Lomond which completed a circle right back to Song, By Toad in Edinburgh, my blogging exploits and Scottish links. In fact we almost missed the train back to Seattle in our leisurely browsing. But finally after a haphazard cab ride to Union Station we settled into the seats and watched the Columbia River slip by as we began the journey north. For me, it was the beginning of a longer journey home too in some ways - and with the novelty of just $14 between us, we celebrated with overpriced beer and watched darkness fall on the Pacific North West. The couple of days we spent in Portland were an eye-opening, intriguing rush through a city that I'm certain I want to revisit.