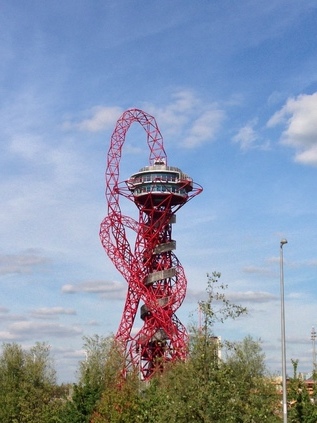 Posted in London on Monday 7th October 2013 at 10:10pm
---
How do you know when a journey is over?
The weekend has been long, strange and unexpectedly surreal. We set out rather later than usual on Saturday, having spent the morning at a tiny village hall in Somerset. The contrast was both curious and a little disorienting, as we arrived at Paddington and plunged headlong into a tube journey eastwards. Our regular visits to the city in recent months have fallen into a pattern - we meet with friends, enjoy company and include some of our wanderings. It's a settled, easy way of enjoying the city - it tempers the more overwhelming qualities which can surface, and it satisfies my need to wander. We've made a few plans for the weekend, and as I have an extra day off work we're in no hurry to be anywhere - the plan is for a fairly relaxing weekend before we both plunge into complicated work-related weeks. However it's pretty clear on our arrival that all is not well. We don't want to intrude on private life, and it feels like the only thing we can reasonably do is find somewhere else to be - so we make plans for a hotel stay the next night and quietly retire. It's not an easy decision for a number of reasons, but it feels right.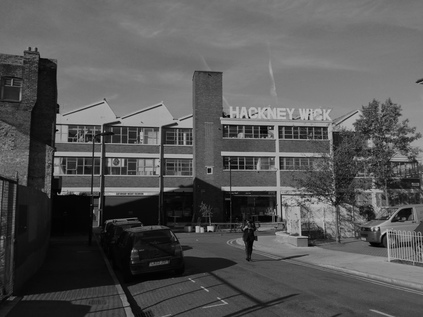 Sunday starts earlier than usual. We've a couple of targets in mind, and we take our leave swiftly and head for the tube to Stratford. A quick change to the Overground and we arrive at Hackney Wick. The morning has turned out improbably bright and we walk under clear blue skies towards The Hackney Pearl. It's just opening up, and the friendly Texan barista is happy to chat while she makes us fantastic coffee. We sit and discuss the events of the trip so far in the quiet morning, watching the Wick wake up. Hipsters emerge, pale and red-eyed for their coffee fix, while families with cute little soon-to-be-hipster kids totter and wheel about the place, heading for the station and perhaps somewhat guiltily to the magnetic retail mecca of Westfield? It's quiet, an occasional car passes and the Overground trains screech as they negotiate the curve of the line towards Stratford. The sun is high and bright when we reach the meeting point for the walk. Simon, our guide appears on his bike and suddenly our group begins to assemble. We're a truly cosmopolitan bunch - USA, Germany, Italy, Canada and of course the UK all represented. We meander around Hackney Wick and Fish Island, exploring a world of changing priorities and shifting politics. Genuine innovation - petrol, plastic, oxygen - sits alongside artifice and artistry. Street art, legal and otherwise, is significant here. Not just territorial markings but statements of purpose. The ideas of living space and industrial space are conflated - much to the local council's chagrin - and the Wick is home as much as it is work nowadays, a new role for this island of industry in some senses. Over all of this, the shadow of the Olympics lurks. I guess if you'd done this tour in 2006 it would have been very different. A tale of resistance and objection which never really disappeared, but was somehow edged out of the mainstream and into the churn and bluster of the British Left. Simon calls the issues "complex", and with a year of clear hindsight he's right - there's good stuff to be found... New bridges link Fish Island with the park, infrastructure will improve, arts funding is at a counter-economic peak here. Meanwhile, the same artists face a pricing-out of the housing and workspace market. As leases mature on these hulking, previously largely worthless industrial shells, they will be re-let at post-Olympic prices. There's already talk of Poplar and Canning Town as the new edgelands.
As we cross the Hertford Union Canal and enter Fish Island, the sun is high and inescapable. Headaches descend and we blink into the stark white of another new art space. This one is determined to survive, using the Localism Act to delay sale long enough to potentially raise the absurd amount of cash required. In some ways, it's faintly depressing - worthy, if a little textbook perhaps - but ultimately doomed to collapse into a round of squatting and frantic money-raising. It will be a news story, briefly and locally, then a sale. We pass the multi-story stable block and cross the narrow walkway over the gates of Old Ford Lock. In the distance, the old Big Breakfast TV studio cottage is dwarfed by the Olympic Stadium. I took some pictures here before the games, but never turned back to see this view once I'd crossed the Cut. It didn't seem right. Surely I was the one being watched back then? We edge along the water, finally ascending to the Greenway. At last this stretch is open again and I can complete a bit of undone business, but the sun beats even harder on the flat open expanse of pathway above the sewer. Finally we arrive at The View Tube. The Orbit towers pointlessly over us, and occasionally vehicles flit about the park. It's busy here, a little chaotic even as the barista and cashier skitters between transactions, pausing mid-sentence to weave into the cafe with plates and cups. We settle in to recover from the walk, chatting briefly to Simon before he disappears for his next assignment in Stoke Newington. I feel like I've closed a book - or at least ended a chapter. My more scattered wanders condensed into a single walk. Simon has achieved what I failed repeatedly to do - focus on the place. Eventually we head off - to Pudding Mill Lane DLR station, enclosed within the same sinister blue fencing which used to mark out the borders of the Olympic Project, now bequeathed to the ponderously slow but largely hidden Crossrail project. Briefly on our journey we pass through Westfield - busy, oddly populated by young women dressed to be out for a night rather than perched on traffic bollards outside a retail complex. We buy provisions and disappear into a taxi which takes us to Baker's Arms, and our strange, idiosyncratic hotel for the night. I still have a journey to make - into the Roding Valley via Epping Forest on a tiny bus to collect our belongings. Lea Bridge Road pulses with life even this late, but the suburbs are dark and a little uninviting - strangely more sinister than the babble of foreign voices and bustle of unfamiliarity on the main streets. The bus curls around Whipps Cross Hospital, a massive site almost entirely obscured by trees - inside Victorian asylum buildings vie with horrible modern utility blocks. There's little sense or order. Signs point to various departments based on body parts, but they're all out of place - the Chest Department sitting weirdly close to Podiatry. I'm not sorry to find myself in the anodyne, faceless suburbia once again.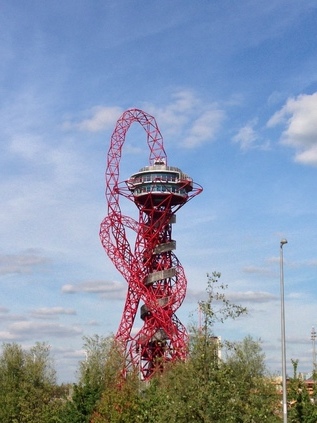 I wake early, my back aching from a night on a hard bed. The change of plans feels like it has cursed us. This extra day here was meant to be an extended adventure, but now it feels like an imposition. We set out on the No.55 towards Hackney. Progress is slow, the sun radiates in, headaches are re-calibrated and start to pulse in concert with the bus engine. We pass over Lea Bridge and the brief stripe of green which separates the bleak, collapsing kebab shops of Walthamstow from the organic vendors of Clapton. The urge to walk the valley south towards the city is strong, but there is coffee at stake here. Once free of the snarl-up of Hackney Central we're swiftly onto Mare Street and soon walking towards Broadway Market again. At Climpson and Sons we find wonderful coffee as ever, and spend some time people-watching - not least observing the seemingly endless train of employees disappearing into the basement, each a little more hipster than the last. We linger over coffee and food, the tiny store fills and empties over and again. Business seems good - no surprise with coffee this well done. We finally head out into the cool of London Fields to regroup. There's no plan and too much time - almost the worst possible situation. We're tired, tired of London almost, and disappointment is brewing into anger. In the midst of this I decide to do something which I'd never normally countenance. I head west...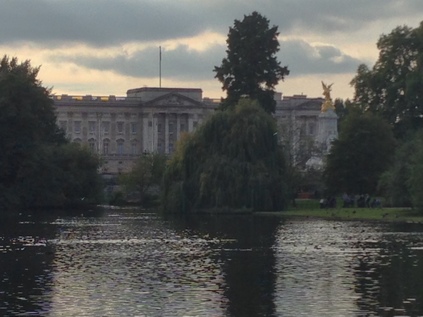 We end the day at dusk in St. James's Park. The gliding Pelicans looking sinister against the backdrop of greenery, Buckingham Palace floating through the slight evening mist. It's a beautiful, crisp afternoon. The sun is almost gone as we head for Bressenden Place, realising an entire street of buildings has disappeared leaving us disoriented. We arrive back at Paddington in darkness, thankful to be back and contemplating a cosy, restful journey. The last stragglers of the evening peak scan the board and dash for trains. We collapse onto ours and settle in for the ride - the tension and threat of London left behind as we speed west towards home. I never thought I'd feel quite so relieved, so thankful to be leaving - and I wonder about what this might mean for my future engagement with a city which has absorbed hours of my time and occupied much of my imagination. Again I sense a book closing, a work complete - but I have nothing much to show for years of trudging concrete, absorbing facts and developing allegiances.
For now, at least, my focus needs to lie to the west - and for the first time in years I find myself wondering when, and in what context I'll return here?