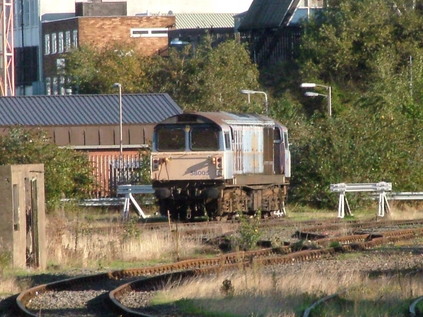 Posted in Railways on Saturday 29th October 2005 at 10:25pm
---
For the first time in a what seems a very long time, got up early and headed for the station. Strange sense of deja vu to be heading for Highbridge and Burnham at this time of the morning, and it wasn't accidental that this rather shot-in-the-dark trip was chosen because of memories of previous trips from here ten years or so ago. So, off to Weston on the 0633. Rebooked, spending a frankly enormous amount on a ticket to Leicester. Chose this destination mainly because it was somewhere I'd passed through but not often stopped at.
The Virgin service from Weston to Birmingham was diverted via Worcester and Drotiwich, then via the curve at Smethwick Galton Bridge to gain Birmingham New Street from the Stour Valley line. Some slow running along the line from Worcester, but interesting to do this on a Voyager - despite my last trip coming almost exactly the same way. Changed at Birmingham for a Leicester train via Nuneaton and Hinckley. Arrived in bright sunshine, which meant most of my photographs aren't too good - but I did however get a shot of a distant 58005 which I noted during my last excursion.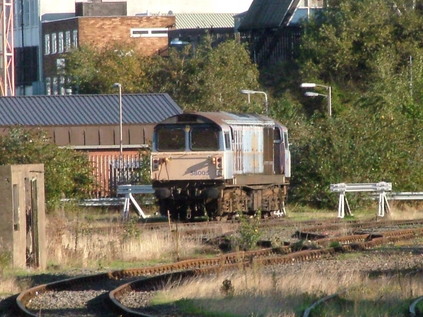 Wandered a bit, enjoying the unexpectedly good weather and a coffee. A constant stream of Midland Mainline HSTs and Meridians kept me amused and interested. Had decided on a trip via Derby to relive more memories, and eventually squeezed aboard a very overcrowded four-car Meridian travelling via Loughborough and Long Eaton to Derby. A fair amount of football fans from London on board. Got a seat just in time to peruse the former Railway Technical Centre and surrounding sidings.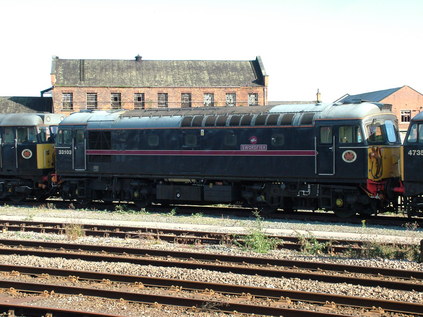 Strange engineering at Derby means most trains are arriving and leaving from the south, with Virgin services to Scotland leaving via Long Eaton - and presumably heading up via Toton Centre or Nottingham. Resisted the urge to spend more and possibly get completely stuck. Did however, manage to misjudge the timings at Derby and found myself in a lull of southbound services. Contemplated heading for Sheffield and coming back on a through Virgin service, but decided on the safe option of a trip back on a Birmingham-bound local instead.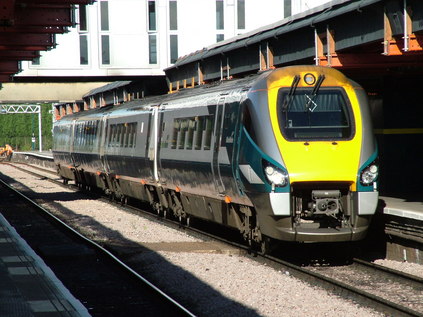 With quite a wait for the 1512 at Birmingham, stepped out into the city for a wander around the shops. Absolute mayhem, with almost intolerable crowds milling rather haphazardly around the city. Scarpered for the station. Got a seat on a rather busy Voyager back to Bristol, again via the scenic diverted route. A little outside Parkway we were delayed as a service ahead had made an unscheduled stop to allow paramedics to attend a sick passenger. I have to say the outburst of mean-spirited moaning into mobiles which went on in my carriage was pretty sickening. We were soon off, carrying a 36 minute delay, into Temple Meads, and a cross platform change for my unit home - which was it must be said, pretty rowdy with a hen party and some very agitated youths aboard.
So, back onto the rails, with a pleasant and relaxing run out to the East Midlands. Lots of people watching, train spotting, wandering and wondering. A very good day.