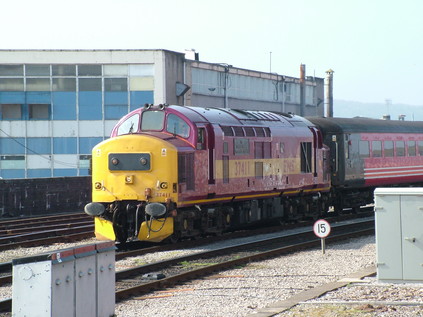 Posted in Railways on Saturday 19th March 2005 at 6:44pm
---
Woke to a thick mist - not optimistic about photographic opportunities. Out for the 0830 Virgin service to Bristol, and a quick change onto a Cardiff bound service before the crowds began to assemble for today's rugby match. Spotted some familiar faces at Newport as we passed and tried to make contact, but no reply. Cardiff city centre already appeared busy at around 10am. Staked out a spot at the end of platform 3 and 4, despite a sudden and unwarranted outburst from a grumpy member of platform staff. Started the morning with a steady stream of the usual units, along with 37425, 37408 and 37411 working the Rhymney services.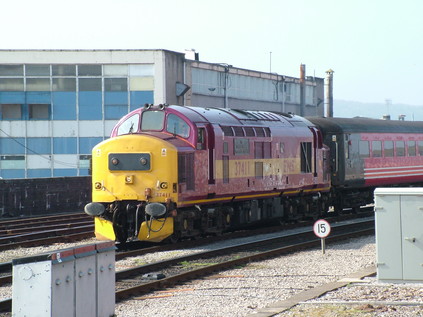 Each arriving service deposited increasingly large quantities of rugby fans, along with a good number of cranks. By midday, services were near dangerously overcrowded, and with the sudden appearance of bright sunshine, passengers pouring from them were very hot and bothered. A little later than planned, and in quick succession, the first two specials arrived in the hands of Class 67s. Highlight of the day for me however was the top and tailed Class 47 hauled Carmarthen-Cardiff service, which then went ECS to Newport and worked back to Cardiff again.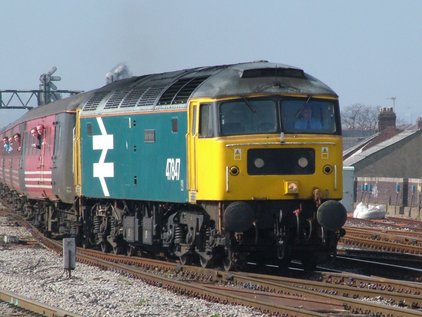 A fair amount of freight for a Saturday at Cardiff too including a number of steel workings, some light engine activity, and both loaded and empty coal workings relating to Aberthaw power station. Deep in conversation at one point I failed to notice a fast approaching convoy of two Class 60s and two class 66s which passed at speed with my camera pointing entirely in the wrong direction.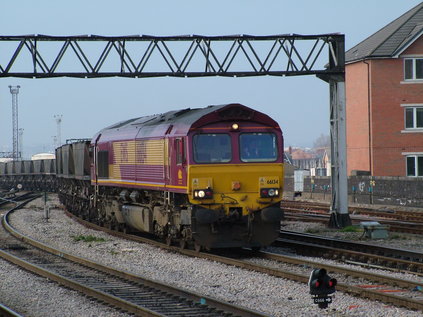 One final 67 hauled special and it was back in full sunshine to Newport to meet up with the people we'd tried to call earlier. Realised that despite the misty start I'd almost developed a nasty case of sunburn. Left the others to wander up to Barton Hill whilst I collected some tickets and headed back for a dinner appointment. Overall, a busy and entertaining day - and the best weather of the year so far.
Lost::MikeGTN
I've had a home on the web for more years than I care to remember, and a few kind souls persuade me it's worth persisting with keeping it updated. This current incarnation of the site is centred around the blog posts which began back in 1999 as 'the daylog' and continued through my travels and tribulations during the following years.
I don't get out and about nearly as much these days, but I do try to record significant events and trips for posterity. You may also have arrived here by following the trail to my former music blog Songs Heard On Fast Trains. That content is preserved here too.
Navigate Lost::MikeGTN Find articles by category
Search Lost::MikeGTN
Other Places...