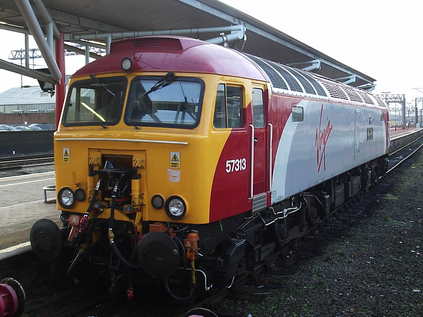 Posted in Railways on Friday 14th January 2005 at 10:09pm
---
Sometimes things seem to work out - a short-notice day off work approved and a Virgin Value ticket available. So, set out on the 0832 Voyager from Weston, which was predictably very busy indeed. Crowds thinned out at Bristol, and whilst we waited for the road at Temple Meads I noted 60048 and 56051 beside us in the middle road having just arrived from Eastleigh. A good omen perhaps?

Changed at Birmingham New Street for a short hop to Rugby, arriving in reasonable weather - if a little chilly. Explored the station, which was surprisingly busy with fellow enthusiasts. Three Freightliner 66s stabled, along with a Virgin Thunderbird as expected. Also noted Network Rail 86901 and 86902 in the yard. Settled in at the North end of Platform 2 to see what developed.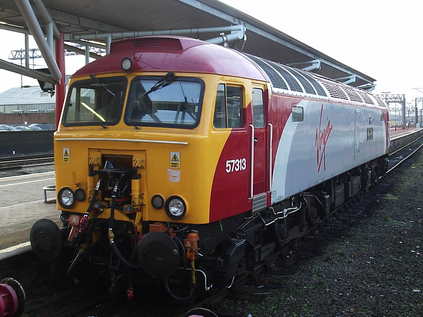 Lots and lots of Pendolinos zipped by - sometimes only seconds apart it seemed. Not a major problem for me, as they remain something of a novelty. Clearly not interesting to the locals however! Chatted briefly with some of them about what was due - an interesting variety of freights, including another rarity for me - a DRS class 66. Things seemed to get a little busier after lunch - and I was pleased to note several class 87 hauled services passing at speed, including 87002 and 87004 on an up ECS working.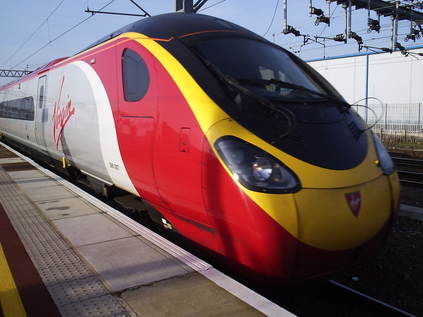 The promised freight soon began to appear, with all four freight companies represented during the day. 66060 wandered around the station after arriving with an engineers working, and two class 90 hauled Freightliners passed (although this appears unusual as pairs of class 86s normally work these I'm told). Two GBRf class 66 hauled workings passed, and finally a little later than predicted the DRS hauled 'Malcolm' train appeared heading south.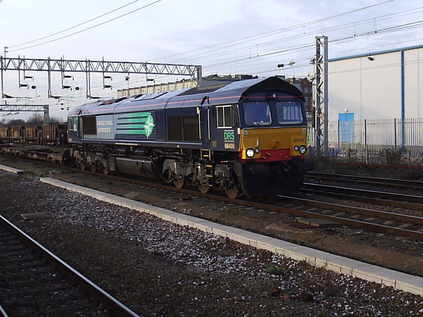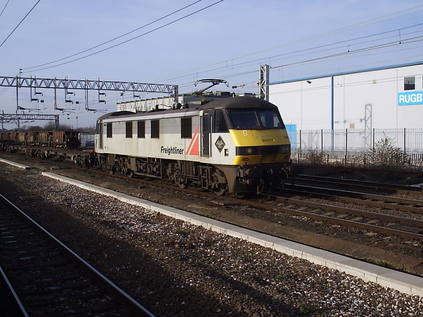 As planned, stayed until a little after 4pm when the clouds began to close in, and the sky darkened. Realised exactly how cold and tired I was. Dragged creaking bones onto a Birmingham-bound 321 and almost dozed off. Came to my senses just as we entered New Street, and noted 220034 'Yorkshire Voyager' passing by. Finally spotted this one after months of chasing it around the country!
Voyager back to Bristol again busy. Settled in to a relaxing read. An interesting and unexpected day out. Good to wander to off my usual tracks.
Lost::MikeGTN
I've had a home on the web for more years than I care to remember, and a few kind souls persuade me it's worth persisting with keeping it updated. This current incarnation of the site is centred around the blog posts which began back in 1999 as 'the daylog' and continued through my travels and tribulations during the following years.
I don't get out and about nearly as much these days, but I do try to record significant events and trips for posterity. You may also have arrived here by following the trail to my former music blog Songs Heard On Fast Trains. That content is preserved here too.
Navigate Lost::MikeGTN Find articles by category
Search Lost::MikeGTN
Other Places...