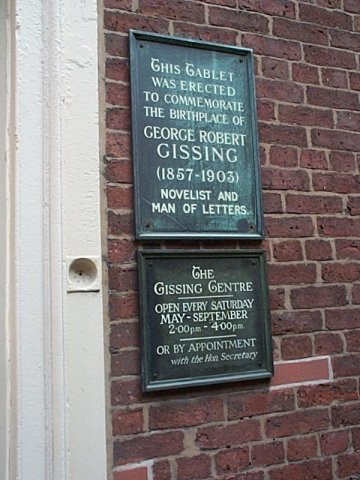 Posted in Railways on Wednesday 31st March 2004 at 9:18pm
---
It was always going to be a busy week. Trying to get appeal responses written at work, alongside various other pressing tasks, during a week of endlessly needing to be in other places! Flagged an Online Admissions Consortium meeting in Trowbridge yesterday, because things in the office needed more attention - e-mailed in apologies and our position on things, which I was pleased to see was sort of adopted as the position of the consortium. Wouldn't usually have passed by a midweek rail trip, but had today to look forward to - certainly the longest continuous trip since my return to the rails, and a visit to areas I'd not seen for maybe six or seven years! Official reason also was to visit Gissing's birthplace and wander around Wakefield a little.

Set out on the as-ever jammed 0829 from Weston, which goes all the way to Wakefield. Found my reserved seat easily, and marvelled at how the crowds thinned out after Bristol. Practically had a carriage to myself after Derby in fact. Smooth and quick journey - the 221 is a more comfortable DMU than I'd been led to believe, and it picked up time nicely where we were held back here and there.

North of Birmingham route was lined with photographers, especially on strategic bridges - out for the 'Twilight of the Grids' farewell tour hauled by Class 56's. Got confused around Sheffield, and misremembered the route. Was expecting the rather dull bit of eastward crawling via Mexborough, but didn't see it pass by. Only later discovered that we gone via Bolton-on-Dearne (since we weren't calling at Doncaster) and I'd scored a little bit of track I'd otherwise have found hard to ever get!

Hot and sunny by the time I arrived in Wakefield. Vague memories of being here chasing D9000 a few years back when it did a Leeds-York-Derby run following a footex. Wandered into town and took some pictures of the Gissing Centre and the house. Will try to get them posted hereabouts soon. Wandered around the town, which was pleasant enough - found only one bookshop, stocking no Gissing whatsoever! Very nice pint of John Smiths' from the the keg at the Black Horse on Westgate.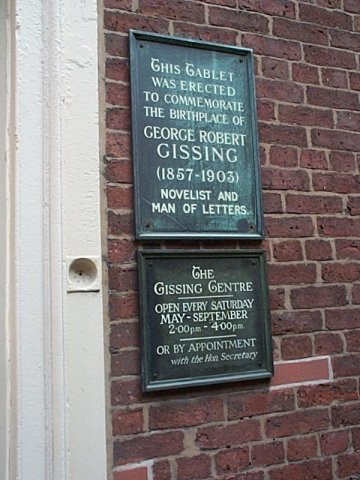 Annoying start to trip back. Much confusion about seat reservations left me standing to Sheffield, with rebellious thoughts and mentally composing a letter to Virgin as we travelled. Finally sat down, and got some reading time after Sheffield. Pleasant journey as far as Birmingham, when some legal types sat down and discussed things too loudly for my liking! I'm just never happy it seems... Pleased to see a couple of Wessex staff working together to corner a pair of young fare-dodgers at Yatton - perhaps sprinting into a seat and shouting "quick, pretend to be asleep!" with the guard a few feet away isn't the smartest way of avoiding payment. Equally funny was their attempt to exit the station by a back route, walking directly into a wall and being cornered! Smart work, girls!
All-in-all a very pleasant day off and a trip which mixed discoveries with memories - always nice.
Lost::MikeGTN
I've had a home on the web for more years than I care to remember, and a few kind souls persuade me it's worth persisting with keeping it updated. This current incarnation of the site is centred around the blog posts which began back in 1999 as 'the daylog' and continued through my travels and tribulations during the following years.
I don't get out and about nearly as much these days, but I do try to record significant events and trips for posterity. You may also have arrived here by following the trail to my former music blog Songs Heard On Fast Trains. That content is preserved here too.
Navigate Lost::MikeGTN Find articles by category
Search Lost::MikeGTN
Other Places...