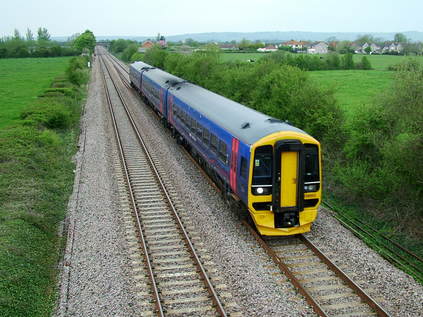 Posted in Railways on Sunday 4th May 2008 at 2:59pm
---
Despite a tiring day and a late night, I was up and about early enough to visit my folks then head out with my nephew and brother-in-law to see the Duke of Gloucester pass by on a charter. As we were all heading out in the car, plumped for Crooked Lane which would certainly give an interesting photographic location. It soon became apparent that all was not well, and messages from up the line were not positive - as it looked like a diesel locomotive might haul the train, the small crowd of onlookers departed. We stayed, with nothing to lose and my nephew enjoying his time out, watching local trains and HSTs pass under the bridge.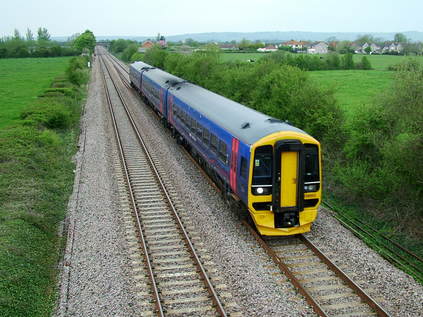 Out patience was finally rewarded around an hour later when a light in the distance and a small plume of smoke heralded the appearance of the Duke. In apparently light steam, and the diesel pushing quite a bit tucked inside the train, it sped by saving it's whistles for Springfield Road.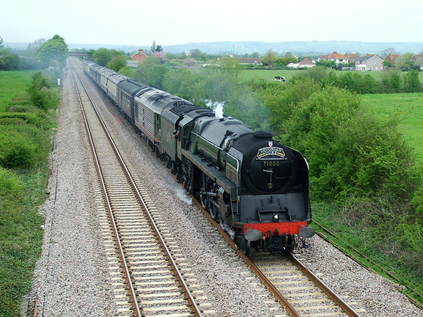 Really good to pass an hour or so with my nephew just watching trains go by, something I rarely end up doing these days!
Lost::MikeGTN
I've had a home on the web for more years than I care to remember, and a few kind souls persuade me it's worth persisting with keeping it updated. This current incarnation of the site is centred around the blog posts which began back in 1999 as 'the daylog' and continued through my travels and tribulations during the following years.
I don't get out and about nearly as much these days, but I do try to record significant events and trips for posterity. You may also have arrived here by following the trail to my former music blog Songs Heard On Fast Trains. That content is preserved here too.
Navigate Lost::MikeGTN Find articles by category
Search Lost::MikeGTN
Other Places...