Gissing and Wakefield
---
Posted in Images on Wednesday 31st March 2004 at 12:00am
---
This page records my brief visit to Wakefield during March 2004. I am not, I'm afraid, a particularly proficient photographer. I was helpfully guided by the slightly older photographs and maps available here. I'd also like to make these images freely available for Gissing scholars and enthusiasts who may need an illustration of his birthplace.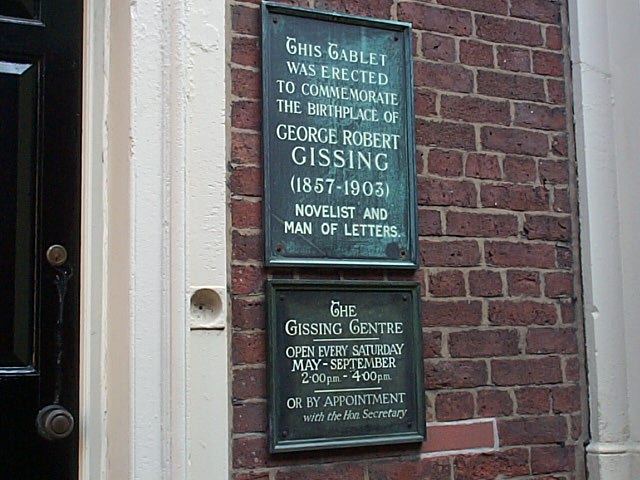 The tablet recording Gissing's birthplace, and giving details of the opening times for the Gissing Centre. Unfortunately, the centre was not open during my visit.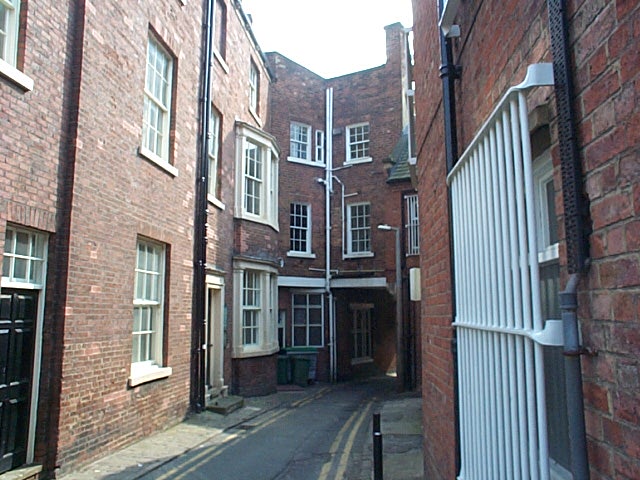 Thompson's Yard, looking towards Westgate. Thompson's Yard is one of a series of similar narrow streets leading north from Westgate, primarily providing access to the rear of business premises.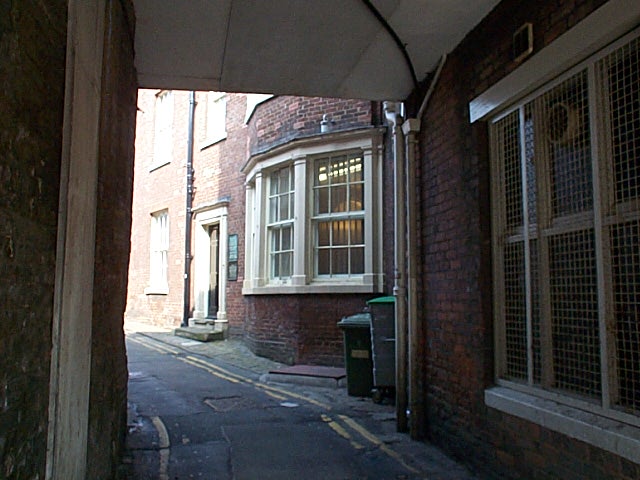 Looking into Thompson's Yard from Westgate. The Gissing Centre is visible in the centre of the picture.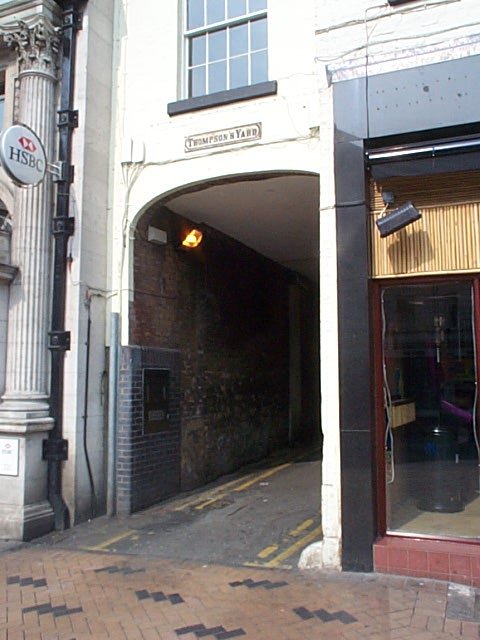 The entrance to Thompson's Yard from Westgate, with the rather more elaborate architecture of the HSBC bank just visible to the left.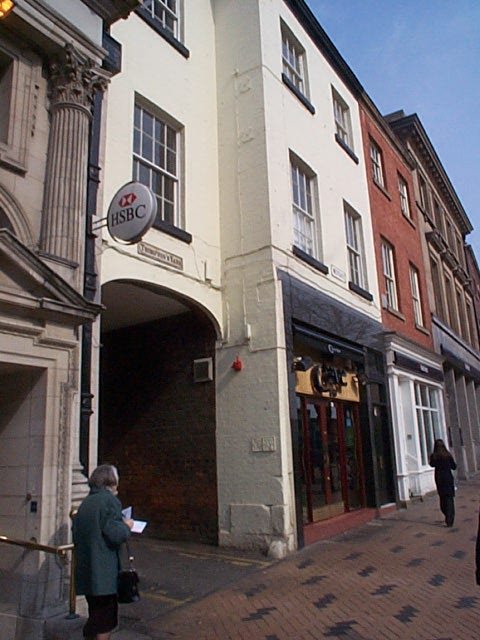 A view along Westgate, showing 60 Westgate (the glass fronted Cafe Bar), and the neighbouring NatWest Bank. Like many places in modern Wakefield, the visitor looking above the modern storefront will find many signs of the nineteenth century!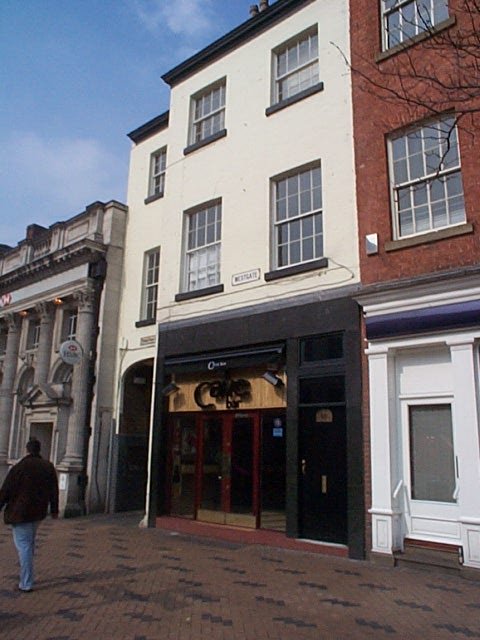 Another view of 60 Westgate.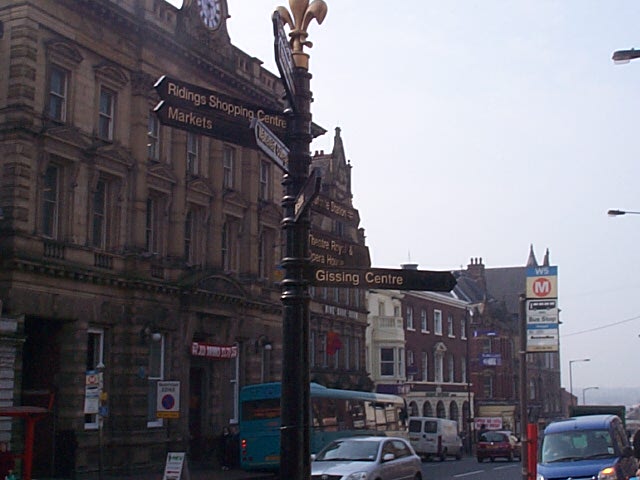 Looking west, along Westgate towards the railway station. The signpost is one of the few references to Gissing in his former home town. The one small bookshop I found had no Gissing titles in stock.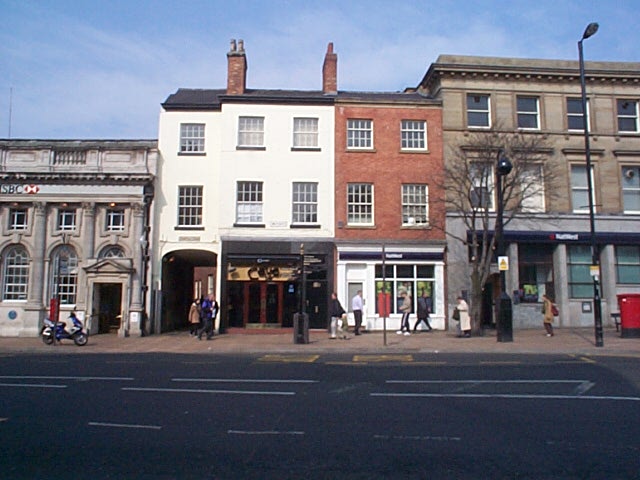 Looking north on Westgate. A view of No. 60 and its neighbouring properties, along with the entrance to Thompson's Yard.
---