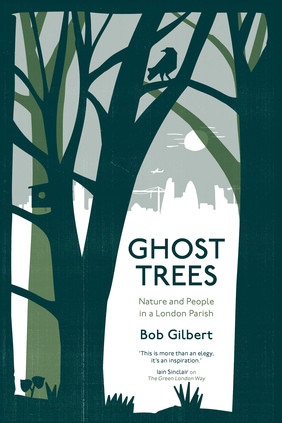 Posted in Reading on Sunday 18th August 2019 at 2:08pm
---
It's fair to say that I've never coped well with nature. As a child of a New Town, my forays into nature weren't manifold. A tentative attempt to help my grandad in his steeply sloped Worcestershire garden usually ended up with him frustrated and me distraught, and school trips to local beauty spots were fraught with hazards both real and imagined. Wasp stings, insect bites, nettle rash - I dreaded them all and avoided them at all costs. It has been a real surprise then to find myself, in recent times at least, getting a little braver when faced with wild patches of woodland or sudden bursts of edgeland greenery. I used to avoid it, the shudder of range anxiety stopping me at the stile. Now, I'm far more likely to plunge into waist-high grasses and ankle-bothering nettle beds. I've grown up a little and realised that the countryside is no more conspiring to maim me than the often provisional and ungoverned urban zones which I quite happily wander around. During this shift, I've also become curious about what I'm walking through, or even sometimes upon. Thrashing sounds in the undergrowth still startle me, but I'm more alert now - eyes quickly darting over to see what made them. I can name some of the invasive species I inevitably walk among, and I'm no longer terrified that every tall plant is some new hybrid of Giant Hogweed which will stoop to burn and blister my fragile, town-boy skin.
Amid this shift in my appreciation of things natural, a few fortuitous books have landed to assist - and chief among them is Bob Gilbert's account of his growing knowledge and appreciation of the flora in the East London parish of Poplar. Taking a single parish, indeed one which is not primarily known for its green spaces - just 26.6% of Tower Hamlets is 'open space' compared to Havering's mighty 59% - provides a hyperlocal focus which could potentially be restrictive and cloying - but Gilbert's melding of local history, botany and autobiography is equal parts illuminating and life-affirming. In short, it is everything good local history writing could be, but very often isn't. Gilbert's account begins with his removal to the Vicarage of All Saints, his wife's first posting as a freshly ordained Anglican minister. The undercurrent suggests that the move isn't wholly what Gilbert would have wanted - but he weathers the change and begins to explore the area, determined to become a good "vicar's wife". As he begins to unravel the sometimes turbulent history of this tiny but significant patch of London, he also documents the relationship of people, trees and place on the basis that there is a shared history. After walking every street in the parish, he sets out to find a Poplar in Poplar - uncovering a history of migration and transplantation in the natural world which echoes the human experience of the East End. A quest for Mulberries is equally enlightening: unravelling stories of class and folklore which take Gilbert on a surprising journey from the beginnings of his quest to know Poplar.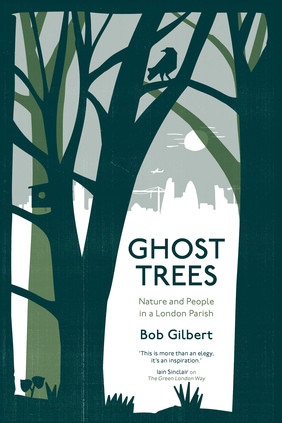 While Gilbert refers to the long English tradition of parson-naturalists throughout the book, he is decidedly not given to bouts of proselytism. During the course of the book he examines the pagan beliefs about trees and other plants which still oddly govern our attitudes to nature today, and even has a stab at dousing the course of the long since disappeared Black Ditch from the trendy city fringes to the forlorn inlet at Limehouse where it now sputters fitfully from a diversionary sewer at times of high water flow. His writing is engaging and human throughout - and even when he tosses a few of those impenetrable Linnaean binomials into the text, it's usually both necessary and enlightening. Bob knows his trees - and he knows his adopted parish too. What's harder to discern for me is how the book reads to someone less well-versed in Poplar geography. Is it necessary to be able to picture the canal ramp up to the A12 or a particular scrap of land beside Bromley Tesco from my tramping of the borough? I suspect not - but it is engaging to follow along with a map, understanding that all of this surprising diversity, fecundity and remarkable social history is crammed into such a tiny patch or urbanity.
The book ends with Gilbert resurrecting the Rogation - the beating of the Parish bounds in order to bestow a blessing on the people and their endeavours. He examines the pre-Christian origins of this ancient custom, the significance of the type of wood used for beating and the unhappy fate of those who were inverted and beaten along the way. He also persuades a good number of the flock to restage the walk with him, along the way opening a debate about public and private space within a parish which endures despite truly dramatic levels of inequality. Gilbert's gentle prose, his patient and humourous approach to complexity and his love for the topic at hand elevate what could be just another local treatise into something rather special and engaging. As I conquer my prejudices about the greenery around me when I walk in the city or its edgelands, it's just this kind of thing I find myself wanting - and perhaps needing - to read.
You can buy Ghost Trees at Amazon, or better yet at your local bookshop.