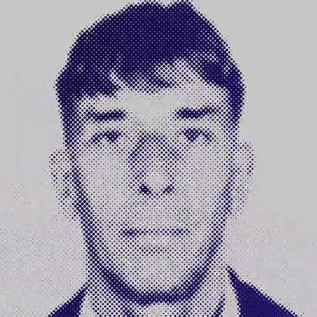 Posted in SHOFT on Saturday 10th March 2018 at 11:03pm
---
It was good to be back at The Barbican. A complicated attempt to order at the cramped, circular cocktail bar aside, I was amazed at the functional brilliance of the building. As people zig-zagged around its corridors and levels to seek the correct entrance to the auditorium for tonight's performance, I decided it was a metaphor for the career we were here to appraise. For over half a century John Cale has taken sudden turns and switchbacks, has created musical landscapes which compare to the minimal concrete of the building, and has drifted in and out of mode just like béton brut. But like the solid towers of the Barbican, he has persisted in walking a difficult line between art and pop, form and function. It hasn't always appeared comfortable being John Cale over the course of the years in review in this Futurespective - but it has always sounded interesting to the listener out here.
Cale ambles onto the stage in a floating black gown, his indecently handsome features for a man of 76 years carved against the backdrop of the Barbican like a portrait of a proud Native American. Recent surgery and a leg-splint impede his progress to the keyboard, but he is all business. A drone sets up, shifting and churning as the band of people a fraction of his age and the London Contemporary Orchestra add colour. The backdrop shifts and stutters with odd projections and disquieting images. We could be anywhere between his earliest experimental compositions with La Monte Young or Terry Riley and the present day. Then the sound morphs into the familiar spoken-word strangeness of The Jeweller... The orchestra swirls, a choir joins the stage, the projections home in on a close up shot of a desperate, searching eyeball. We've set off on a tumble back and forward through time, while serene and serious, Cale pilots us from his piano stool.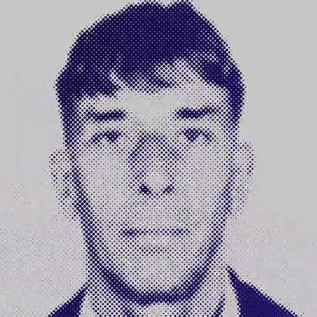 What follows is a circuitous spin through a career as varied and strange as any of the curious bunch of oddballs and virtuosos who assembled themselves into The Velvet Underground all those years ago. From the formality and structure of Hedder Gabler from the mostly forgotten 'Animal Justice' EP to a surreal take on Lady Godiva's Operation adorned with shimmering electronics and shrieks of pain from sound architect Actress, the set borders on wilfully strange: Cale plays with us - taking us into uncharted waters with new arrangements of improbable songs before delivering solid, punchy versions of career stalwarts. A sharpened and honed take on Fear is a Man's Best Friend ends in howls and discordant piano hammering which seem impossibly passionate and desperate from the older, wiser Cale who is performing them. He draws surprisingly heavily on the 'Fear' album from 1974, sandwiching the critically less well-regarded but sublime pop of Caribbean Sunset between the edgy, glances-over-the-shoulder of paranoia from his earlier record. There are unlikely surges forward in time too - not least to the shuddering soundscapes of Wasteland from 'Black Acetate' where Actress against steps forward to augment Cale's composition with deep electronic growls and shudders.
Twice during the show Cale steps unsteadily but defiantly out from behind his piano and straps on a guitar - once for a searing Heartbreak Hotel and then for a closing encore of the familiar show-ending ensemble of Gun, Pablo Picasso and Mary Lou. All of this could have seemed like another turn around the same old songs, another self-congratulatory retrospective - but it didn't. Perhaps it was the orchestra providing spare, delicate accompaniment, perhaps it was the energetic band which showed respect for the material but never so much that it sidelined them into parody? The reason why this didn't feel like another ancient rock turn doing his bit became perhaps most apparent in an unexpected moment ... The presence of the choir of almost irrepressibly joyous voices came to the fore most prominently in the yet-to-be-recorded gospel of Pretty People, a thundering, enervating call to 'Rise up!' which Cale was trying out and feeling his way around just like a band of youngster's might do with new material just up the road in a grimy Hoxton back-room.
John Cale left the stage with a wave and a nod, feedback howling while the assembled cast of musicians waited, apparently stunned by what had just occurred. I got the sense that this wasn't any sort of ending - and was certainly nothing like the kind of through-the-motions plod which other acts of Cale's vintage indulged in with depressing regularity. It wasn't easy, simple or predictable - and in fact it probably probably represented yet another beginning in a career of improbable twists and remarkable musicianship. It had been a privilege to be present for this.