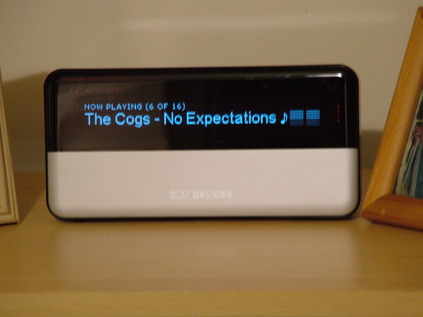 Posted in Computers on Tuesday 26th December 2006 at 10:18pm
---
When asked what I'd like as a gift this year, I had no ideas at all. Then, while browsing Amazon I remembered a neat little device someone at work had mention some time back, which would play streamed music from a PC via a wireless network. Having done a little research on Slim Devices' Squeezbox, I was intrigued to discover that it was powered by a clever little Open Source server which was actively developed for Linux in it's various flavours. I also noted some neat Internet Radio related touches, including the ability to access BBC Radio's 'Listen Again' catalogue without recourse to their painful web player. This was also one of the only devices of this or similar types which didn't seem to have a single bad word said about it anywhere. I was sold.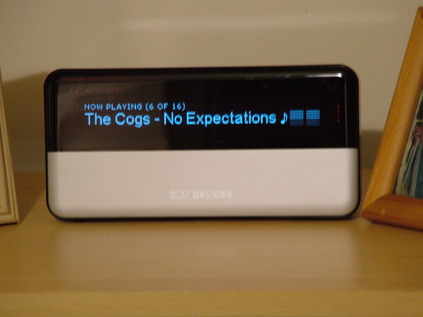 So far, things have gone well - the Squeezebox discovered almost all of its own network settings except of course the WPA key, the server software was simple to set up and the quality of the audio is excellent. I'm really impressed with how solid and well put together the unit and the remote control feel too. I had some brief problems with the box losing network connectivity today, but I think that was probably of my own doing, and some tweaks to network settings seem to have cured this entirely. If I lived somewhere larger, I think I'd be looking for one of these in every room. Time to buy more storage space and start digitising more of the collection...
Lost::MikeGTN
I've had a home on the web for more years than I care to remember, and a few kind souls persuade me it's worth persisting with keeping it updated. This current incarnation of the site is centred around the blog posts which began back in 1999 as 'the daylog' and continued through my travels and tribulations during the following years.
I don't get out and about nearly as much these days, but I do try to record significant events and trips for posterity. You may also have arrived here by following the trail to my former music blog Songs Heard On Fast Trains. That content is preserved here too.
Navigate Lost::MikeGTN Find articles by category
Search Lost::MikeGTN
Other Places...